'Fortnite' Hidden Gnome Locations & Retail Row Treasure Map Challenge Guide
Fortnite's Week 7 Challenges are beginning to go live, and we want you to earn the Battle Stars for the toughest ones. In this short guide, we'll show the Retail Row Treasure Map location and describe how you can find seven Hidden Gnomes.
'FORTNITE' RETAIL ROW TREASURE MAP LOCATION
You can use the map below to find the Battle Star, but what you're essentially doing is going to the Maze in Wailing Woods and looking for a large tree.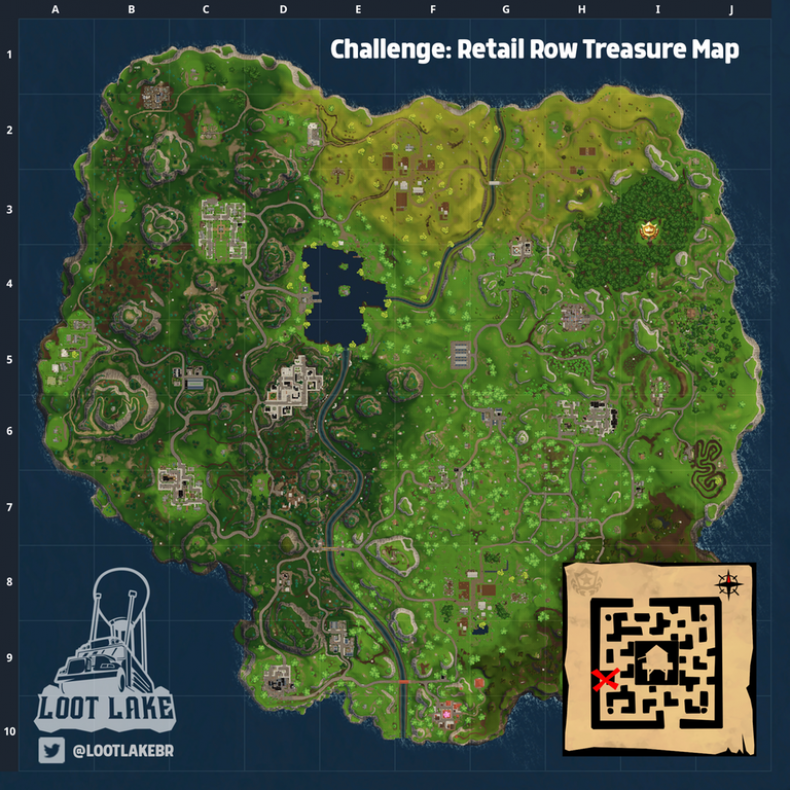 Newsweek subscription offers >
To find it, take a left when you enter the maze. When you encounter the large tree, take a right and you'll come to a dead end. After that you'll find yourself at the location shown below.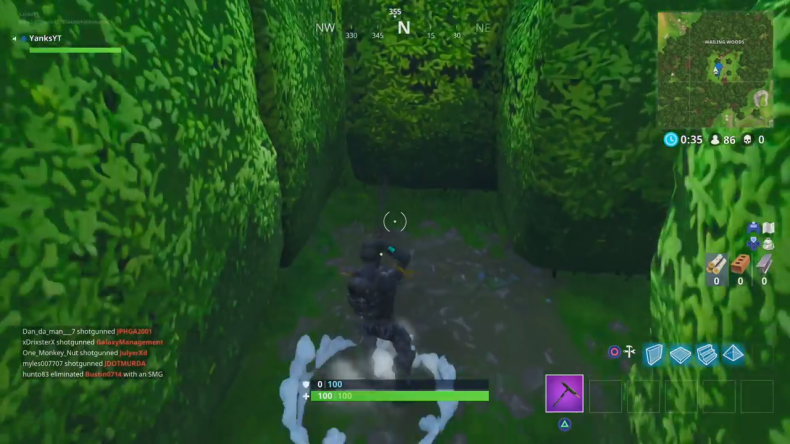 'FORTNITE' SEARCH THE HIDDEN GNOME IN DIFFERENT NAMED LOCATIONS
Originally it was assumed this challenge related to Gnomes stuck in brick walls, but that is actually not the case. The Gnomes are hiding in specific locations. If you need help finding one, just listen for its laugh and you should have no trouble tracking it. Note that any Gnomes stuck in brick walls don't count.
Newsweek subscription offers >
Thanks to Fortnite Intel for pointing these locations out. We've also included a few pictures to help out.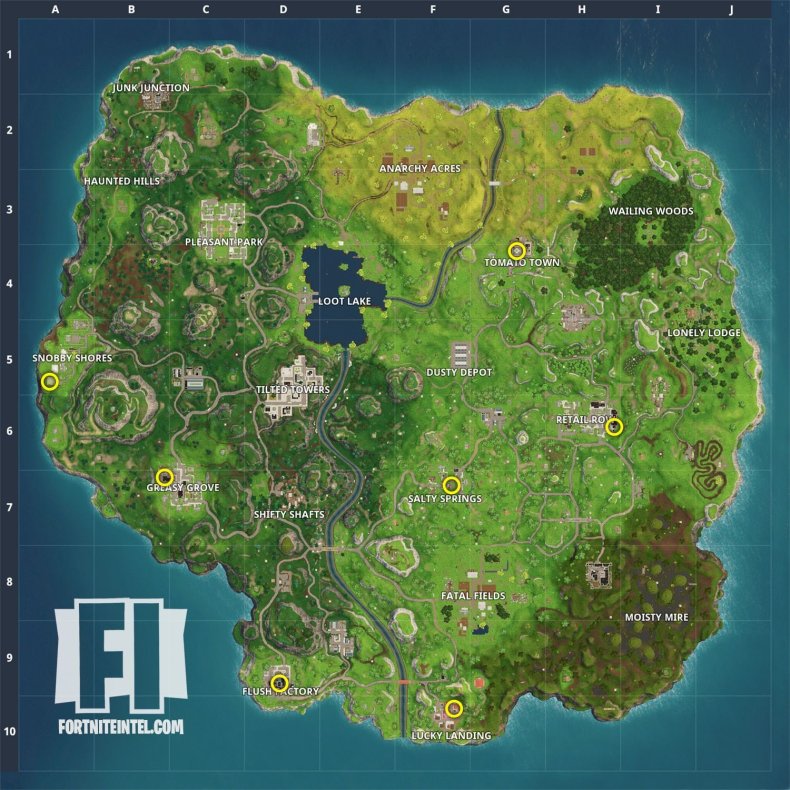 1) Tomato Town: In the back office of the resturant.
2) Junk Junction: Inside the messy hut shown here.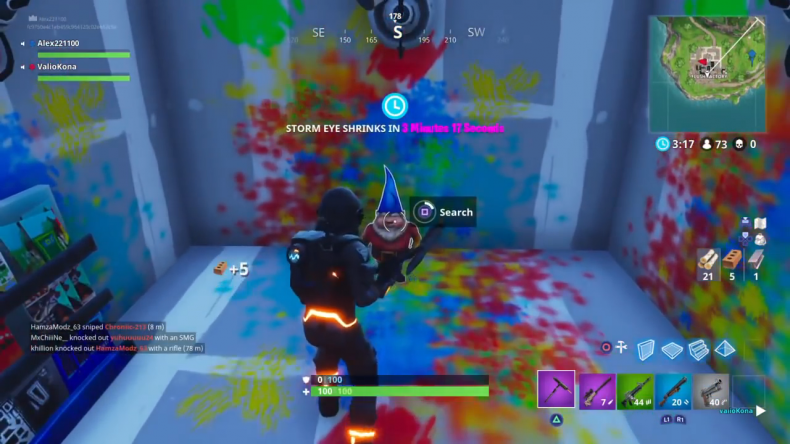 3) Shifty Shafts: Hidden inside the stairwell here. Use a Pickaxe to break through.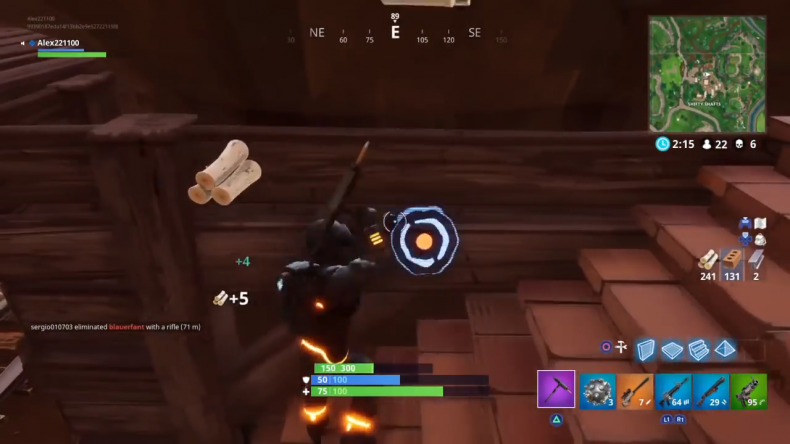 4) Retail Row: In the shack under the water tower.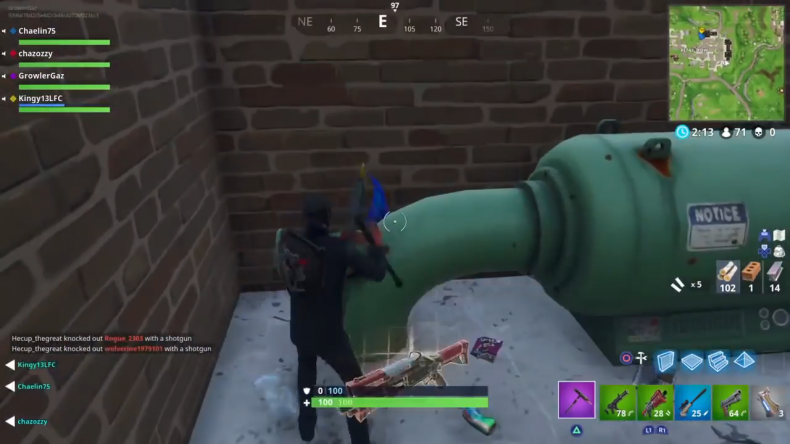 5) Salty Springs: Under the stairs in a decrepit building.
6) Flush Factory: In the toilet room of the main factory.
7) Lucky Landing: In the bathroom of a building in the northeast. You may need to smash the tub to find it.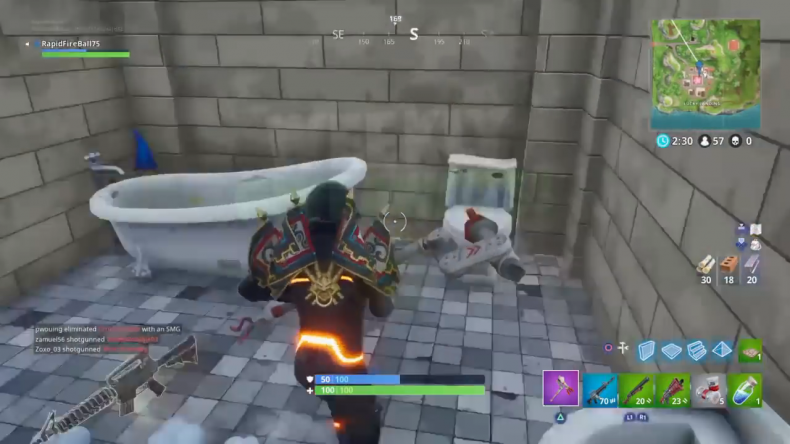 8) Haunted Hills: Underneath a house in the basement.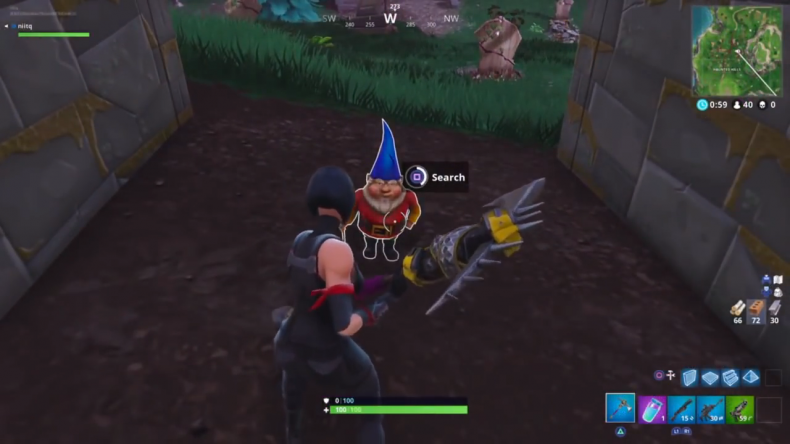 9) Tilted Tower: On passage near the clocktower under a large truck.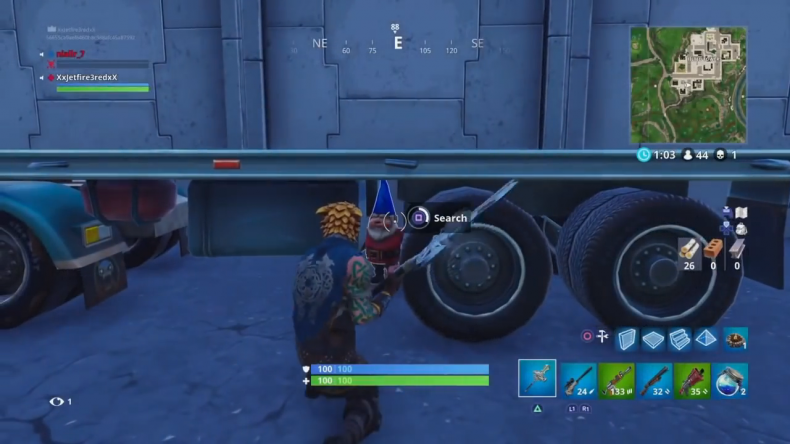 10) Greasey Grove: In the bathroom of Drrr Burger.
11) Snobby Shores: In a bunker in a house to the south. You have to break through a cupboard to get inside.
Those are the toughest Week 7 Challenges in Fortnite, and we hope this guide helps you figure them out. If you still can't find a Vending Machine, we have a guide for that too.
Fortnite is in early access across PS4, Xbox One, PC and iOS. These challenges have gone live on all platforms.
What are your thoughts on Fortnite's Week 7 Challenges? Were you able to finish these two? Tell us in the comments section!
'Fortnite' Hidden Gnome Locations & Retail Row Treasure Map Challenge Guide | Gaming