'Fortnite' Hidden Gnome & No Swimming Sign Locations Overtime Challenge Guide
Fortnite got a double dose of challenges this week with 8-Ball vs Scratch as well as Rippley vs Sludge objectives. In this guide, we'll reveal the locations of both Hidden Gnomes and a few No Swimming Signs you can swim through. Without further ado, let's get to the steps.
Search the Hidden Gnome found between Logjam Woodworks, a wooden shack and a bucket tree
You'll find the first of two Hidden Gnomes southwest of Weeping Woods and northwest of Slurpy Swamp. The location is marked on the map below.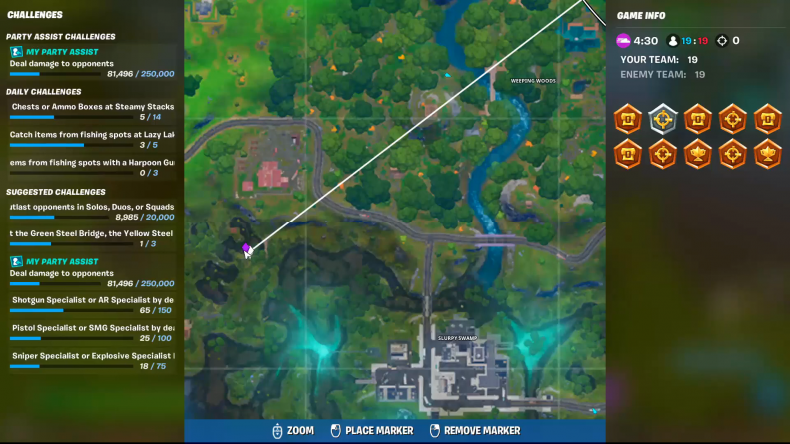 You'll see a big tree. Just hit it with your Pickaxe and the Hidden Gnome will reveal itself.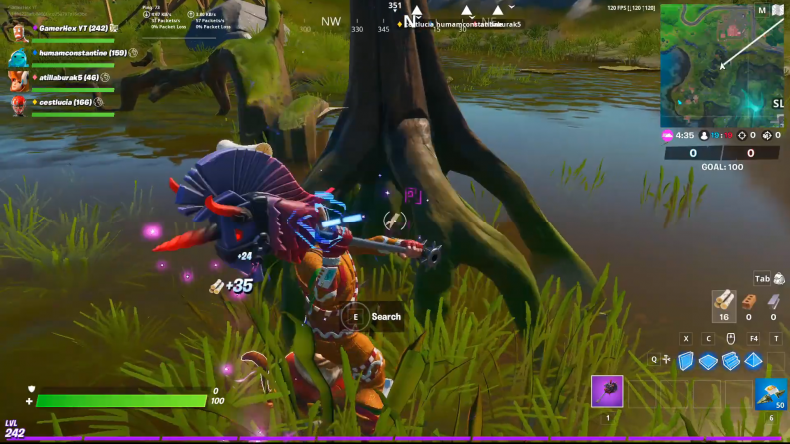 Note that, in order for this challenge to unlock, players must complete several Rippley vs Sludge Challenges first.
Search the Hidden Gnome found in between Fancy View, a wooden shack and a big house
The second Hidden Gnome is located here on the Chapter 2 Battle Royale map. The Big House is to the left, the Wooden Shack is straight ahead and Fancy View is near the beach coast.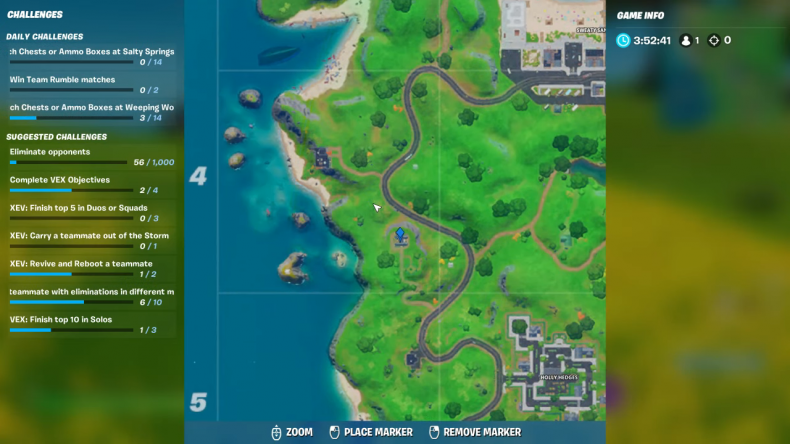 The Hidden Gnome will be tucked in this field. Just look for a circular clearing, and the creature won't be far behind.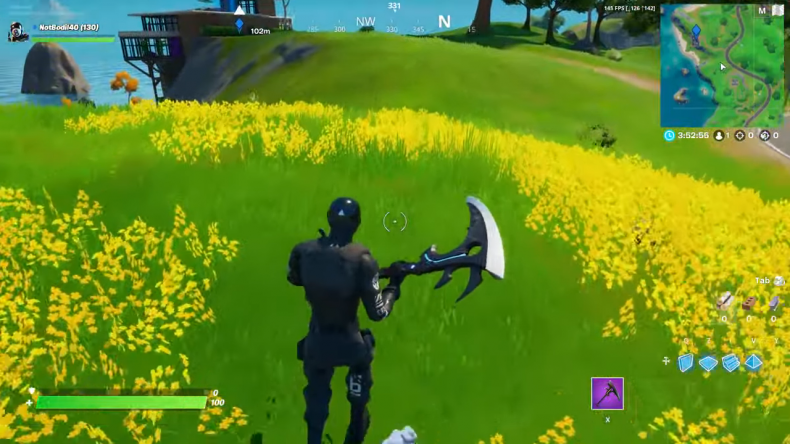 Just like the previous challenge, you'll need to complete several on the list before this one becomes available. As such, get cracking on those 8-Ball vs Scratch objectives.
Swim at Different No Swimming Sign Locations
This 8-Ball vs Scratch challenge requires swimming in front of two No Swimming Signs. The signs look like this, and they are found near open bodies of water scattered around the Chapter 2 map.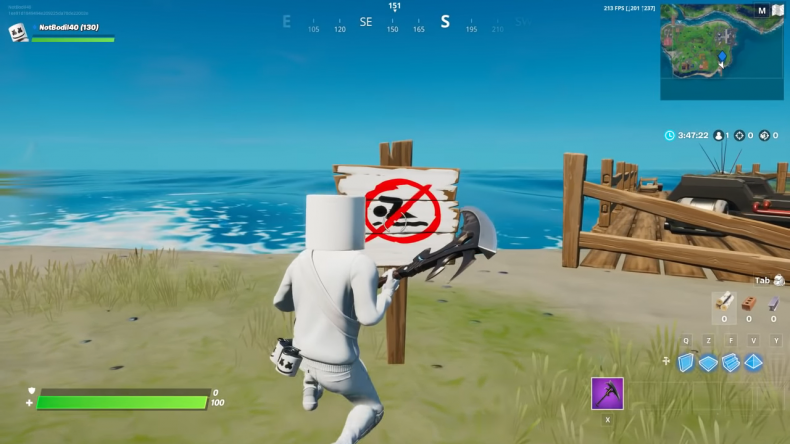 The first possible No Swimming Sign can be found here, southeast of Misty Meadows on this island. The sign may be destroyed, but you'll still get credit for the challenge as long as you swim in the water in front of you.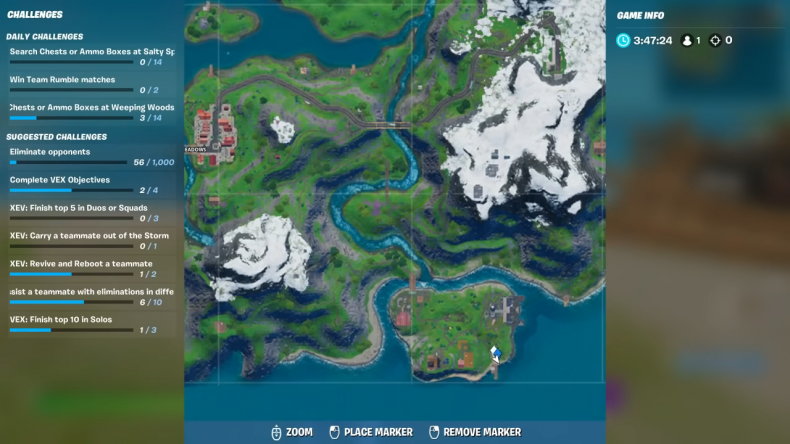 The same can be said for this second No Swimming Sign location near Hydro 18 and northwest of Misty Meadows.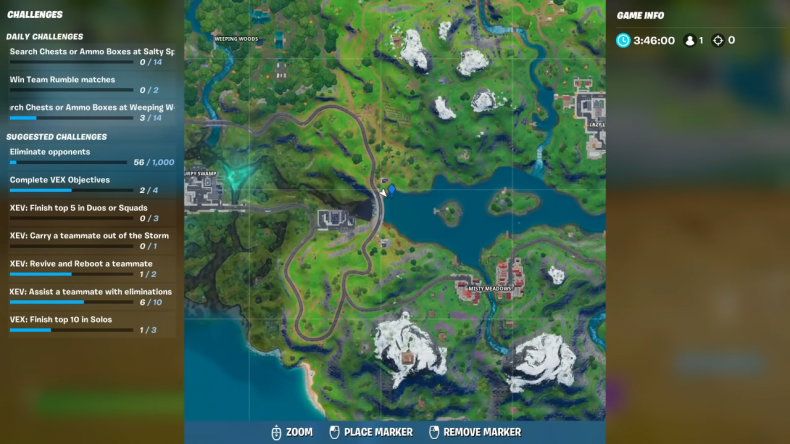 If these two locations fail you, there are two signs located close to one another northwest of Lazy Lake. There's one sign on the edge of the waterfall and another at the bottom when you drop down. Players will have to complete a few of the 8-Ball vs Scratch Challenges to unlock this one.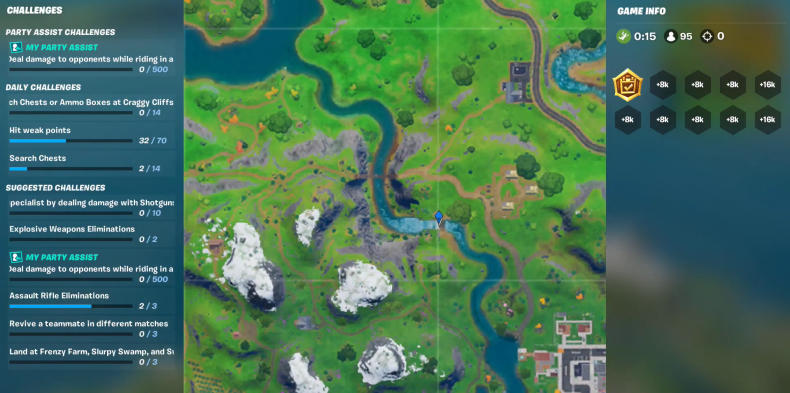 That's all you need to know about Hidden Gnomes and No Swimming Signs in Fortnite.
Fortnite is available now on PS4, Xbox One, Switch, PC and mobile.
What are your thoughts on these new challenges in Fortnite? Did you find all the Hidden Gnomes and No Swimming Signs you need? Tell us in the comments section!