Roborock robot vacuums and mops use cutting edge technology to map and clean your home. The robot vacuums map your home using LiDAR, the same technology that self-driving cars use. Roborock vacuums are smart enough to know where to mop, where to vacuum, and where not to go once you set up no-go zones.
With easy schedules and voice control through Google Assistant and Alexa, the robot vacuums from Roborock keep your home clean automatically, and you can summon them when a mess pops up. Once you couple this with the ability to cross most thresholds, smart suction that changes based on the surface, and enough suction to pick up a AA battery, you'll understand why Roborock is an industry leader.
'Fortnite' Holiday Gift Guide 2018 - Console Bundles & Toy Ideas for Fans
Fortnite is a hot topic this holiday season, which means there are plenty of options available when it comes to gifts. From gift cards to console bundles and toys, here are the best ways to make a Fortnite fan dance with glee this winter.
Gift Cards
If you know someone who's already addicted to Fortnite, there are a few gift card options worth considering depending on the console they use. Unfortunately, none of these options apply to PC.
Xbox Live Gold Membership: if your loved one has an Xbox, an Xbox Live Gold subscription is required to play Fortnite. So, a one-year subscription card ensures they can keep playing over the next 12 months. There are also a three-month and six-month cards for those on a budget, but most folks pay for the whole year up front.
Xbox Live/ PlayStation Network and Nintendo eShop Gift Cards: Another solid option is to buy a PlayStation Network or Xbox Live gift card. They can use this to pay for a subscription or buy skins or a Battle Pass if their subscription is already covered. There are lots of pricing options for all budgets.
Console/Game Bundles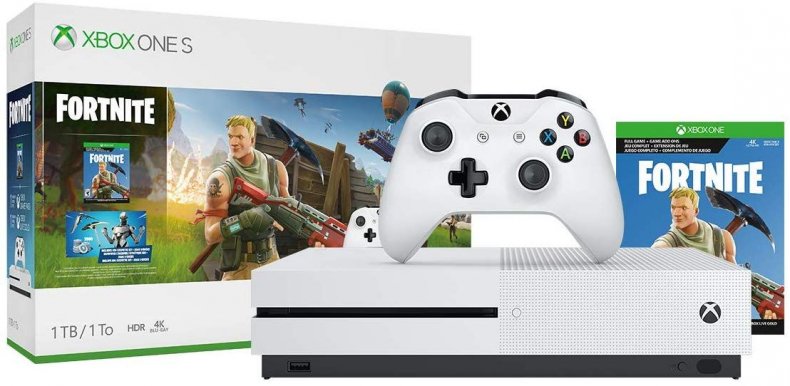 Fortnite Deep Freeze Bundle [$29]: This bundle is available for PS4, Xbox One and Switch, and it comes with an exclusive skin, Back Bling, Pickaxe and Glider for use in-game. It also has 3,000 V-Bucks, which is enough to buy a Battle Pass for at least the next three Seasons. That should last most players through a good chunk of next year as long as they don't spend it all at once.
Fortnite Xbox One Bundle [$249]: If you're looking to buy a whole console, this Xbox bundle comes with exclusive cosmetics and 2,000 V-Bucks. There's only a one-month Xbox Live trial, though, so you'll have to pay for a longer subscription once that runs out.
Fortnite Switch Bundle [$299]: This one is a bit hard to find, but it comes with unique cosmetics and 1,000 V-Bucks. That's not a ton of in-game cash, but it's still the same price as a standard Nintendo Switch.
Fortnite NVIDIA Bundles [$299-$449] : There aren't too many options for PC gamers in this guide, but this is one of them. If you buy a top-tier graphics card from NVIDIA, you'll get a unique cosmetics set and $2,000 V-Bucks. The more you pay, the better the included graphics card is.
Fortnite Toys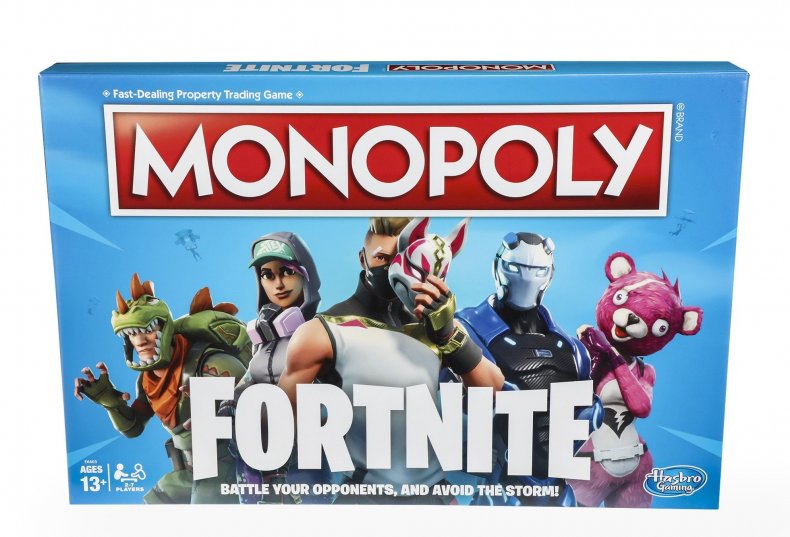 Fortnite Monopoly [$20]: You may have a hard time finding this in stock, but it's a nice gift if you want to pry your loved one way from the TV. This game is just like regular Monopoly but with locations, cards and tokens inspired by Fortnite.
Fortnite Funko Pops [$10 Each]: Kids love Funko Pops almost as much as they love Fortnite. Luckily, there are a bunch of Funkos based on popular Fortnite skins. Ask your loved one which skin is their favorite, and you might find a Funko to match. Or, you could just buy a bunch of them and see which one is most appreciated.
Fortnite Action Figures [$25-$40]: Most of the officially licensed Fortnite action figures don't release till next year, but there are still a few options. The Skull Trooper from McFarlane Toys is probably the best in terms of quality, but it's $39 alone. There are also bulk knockoff figure packs for as low as $25. If your loved one doesn't care how the figures actually look, you could go down that route on a budget.
A Plush Llama [$15]: While not official, this basic Llama design is fine enough for a child to recognize.
Fortnite Clothes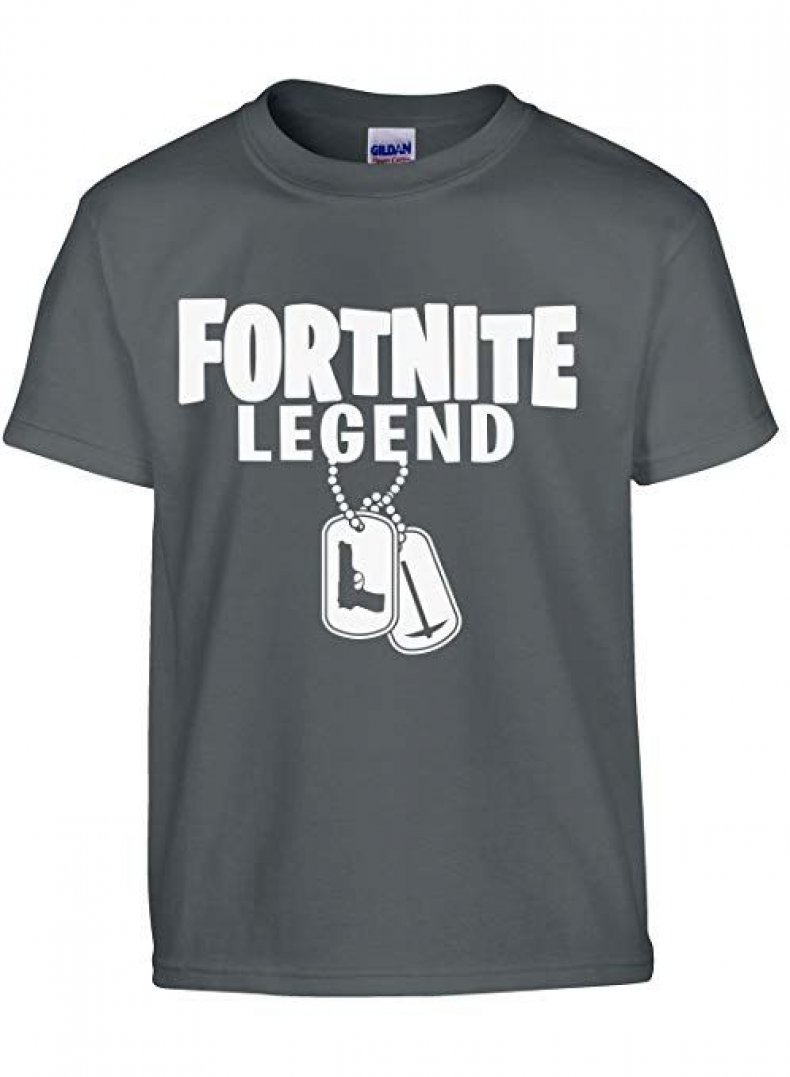 As you might expect, there are tons of clothing options for Fortnite fans. We'll outline some of the best ways to buy the coolest gear.
Spencer's [about $25]: A wide assortment of official shirts, mugs, costumes and more. There's a decent range of prices too, which makes many of these items great stocking stuffers.
Amazon [$25-$50]: When it comes to Fortnite loungewear, Amazon has a really great selection of sweatshirts, winter hats, pajamas and socks of all sizes. If your kid is snuggling up over the holidays to play Fortnite, these threads will fit the mood.
In terms of variety, those two stores are probably your best bet. Many of the Fortnite toys seem to be very hard to find these days, but a fitted shirt is a really cool way to fill the void if you can't find exactly what you're looking for.
Those are our Fortnite gift ideas, but what are yours? Tell us in the comments section below!