Fortnite Season 4 Week 5 Challenges have arrived, and one of the stranger tasks on the list asks players to make a Stark Robot dance. In this guide, we'll explain where to find Stark Robots and what you can do to make them bust a move.
Where to find Stark Robots in Fortnite
The first thing to know about Fortnite's Stark Robots is that they only spawn in traditional Solos, Duos and Squads queues. That means, unlike some of the location-based challenges that are best suited for Team Rumble, this one requires going into a more dangerous match type. Of the three options, Squads makes the most sense, as it ensures you'll have others around you in the event you get stuck.
Once you've made it to the correct queue, Stark Robots are found in two places on the Battle Royale map: patrolling the main Stark Industries building at Stark Industries and near Quinjet Patrol landing sites. Quinjet Patrol areas are marked with a white plane icon on the Battle Royale map and can also be seen when dropping from the Battle Bus near large plumes of purple smoke. Regardless of where you choose to encounter a Stark Robot, they're not a difficult spawn to find.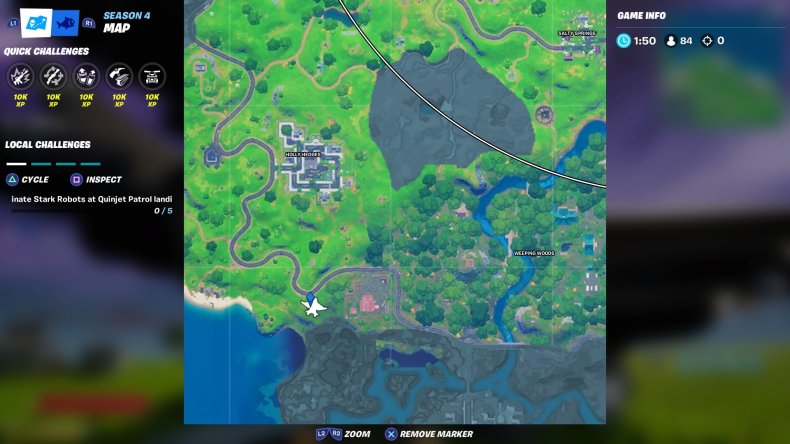 As you approach the location, it helps to have some basic weapons and maybe a health kit available, too. You need to fight the robots in order to make them dance, so don't engage without the proper gear.
How to make a Stark Robot dance
Find a Stark Robot to target, and shoot it with your weapon until it's taken down. They'll fall after a few shots, and you'll be given the option to "hack" them if you approach their downed body. Press and hold the displayed button, wait for a few seconds and the robot will get back up.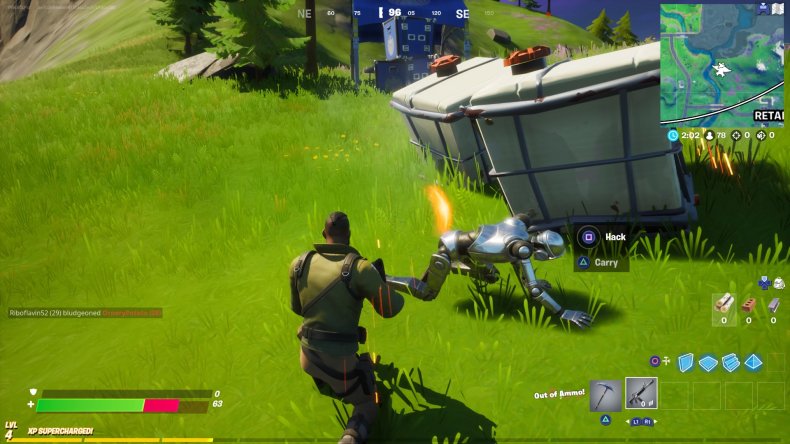 Now all you've got to do is perform your favorite dance emote by pressing d-pad down, "B" on keyboard or by tapping "!" on mobile. As long as you do so while in the area of a hacked Stark Robot, it will respond with a very appropriate robot dance.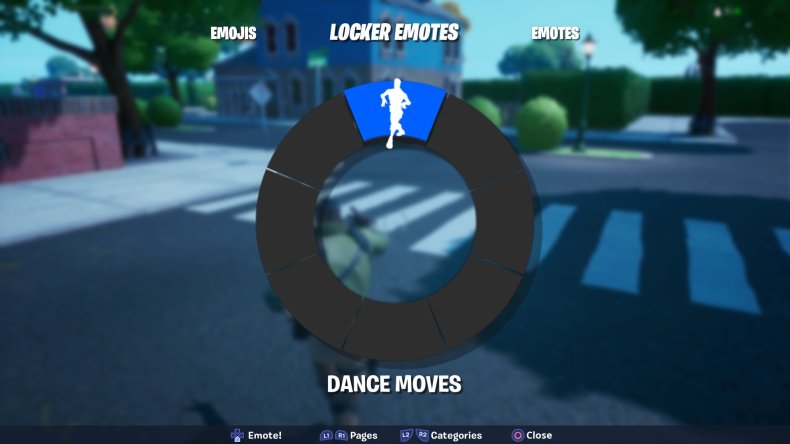 Fortnite Week 5 Challenges
Making Stark Robots dance is just one of the Week 5 Challenges to debut in Fortnite on Thursday. As usual, there's a full list of objectives that can be viewed at the in-game Challenge Table. Here's the complete rundown, for those who missed it:
Search Chests at Doom's Domain (seven)
Eliminations at Dirty Docks (three)
Drive a car from Slurpy Swamp to Catty Corner in less than four minutes without getting out
Collect Floating Rings at Coral Castle
In a vehicle, jump through the Flaming Ring at Salty Springs
Make a Stark Robot dance
Destroy Gorgers (one)
Deal damage to opponents at the Authority (500)
Deal damage to opponents at Stark Industries (500)
Locate a Trask Transport Truck [Wolverine Challenge]
That's all you need to know about making Stark Robots dance in Fortnite Season 4.
Fortnite is available now on PS4, Xbox One, Switch, PC and Android.
Were you able to make a Stark Robot dance? Which of the Week 5 Challenges is your favorite? Tell us in the comments section!