'Fortnite': How a Video Game Conquered the World of Sports
Every now and again a trend emerges and takes the sporting world by storm. Fortnite Battle Royale has fulfilled that particular role to perfection over the last couple of months, as sports stars worldwide have become seemingly obsessed with the video game.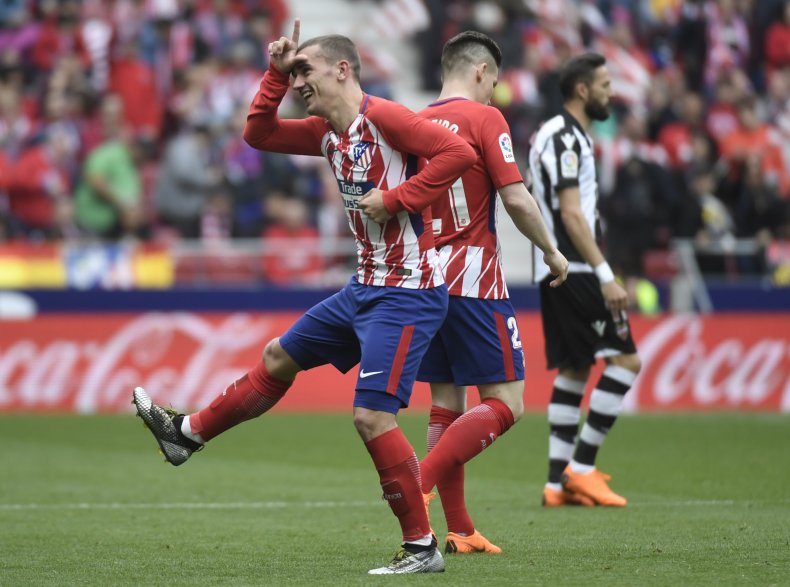 The game consists of 100 players arriving on a small island by plane and fighting each other until there is only one left. Players can retrieve the weapons hidden around the island and collect resources which allow them to build structures to defend themselves. As the game goes on, the area of the island over which the action unfolds is progressively reduced, meaning players are forced closer and closer.
Such is the popularity of the online shooter that Milwaukee Brewers players set up one of the giant screens at Miller Park to challenge each other, while the Houston Astros have borrowed the game's celebrations and made them their own.
Each time the defending champions have won a game this season, their outfielders have performed the "jubilation" and "Take the L" celebrations made famous by the video game.
The latter was also wheeled out by Boston Red Sox shortstop Xander Bogaerts as he celebrated a leadoff double in the bottom of the seventh on opening day.
In soccer, Atlético Madrid's striker Antoine Griezmann routinely celebrates his goals with the "Take the L" celebration, while Premier League stars Dele Alli and Harry Kane are also big Fortnite fans.
Last week, the pair were joined by their Tottenham Hotspur teammate Kieran Trippier in a stream-play session with Twitch sensation Ninja, who made headlines earlier this year when he streamed his session with Drake.
Alli, who also celebrates some of his goals by performing a Fortnite dance, is such a big fan of the video game that last month he opted to play on Twitch instead of watching the first leg of the Champions League semifinal between Real Madrid and Bayern Munich.
Soccer and football aren't the only sports to have been swept up in Fortnite fever, as a Los Angeles Lakers guard in February sported a pair of customized Fortnite Nikes, while UFC fighter Sean O'Malley has his own Fortnite YouTube channel.
However, there are some downsides to being so passionate about a video game. Red Sox pitcher David Price was forced to dismiss rumors his carpal tunnel syndrome was related to playing too much Fortnite.
"If that was the cause of the problem, then it started back in 1997, when I got my first PlayStation when I was 12 years old," Price was quoted by masslive.com.
"I've always played video games. I've always played it with my teammates in the off-season, at the field, at the hotel. It's kind of my generation. That's what we do. If I need to shut down video games and pick up a new hobby, then so be it. But I do not think that's the cause."