'Fortnite' Week 3 Hunting Party Challenge Guide: Walked in the Woods, Found a Hidden Star
It's week three of Fortnite Season 6, which means players are finally starting to fill out their Battle Passes. If you are working towards earning that sweet tier 100 werewolf skin, you'll need to complete all of the Hunting Party Challenges. Players who complete all seven week 3 challenges will get a special loading screen that shows the location of a secret battle star. You can't complete the challenge in Playground mode, it has to be a real game.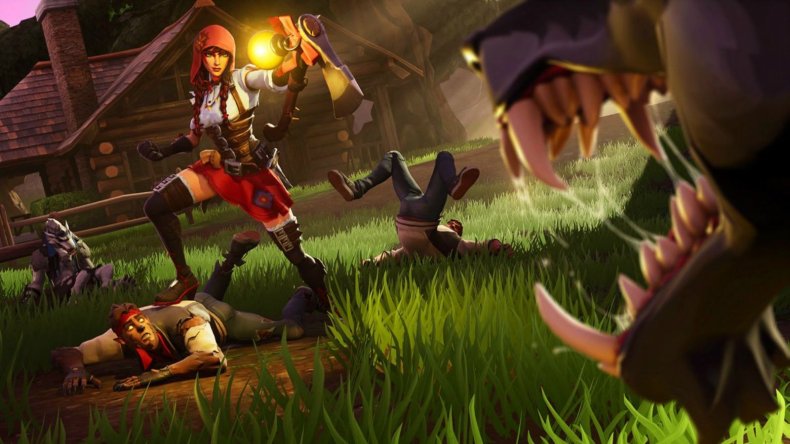 Week 3 Fortnite Hunting Party Challenge
This week's Loading Screen features an adamant Red Riding Hood ready to take on whatever the big, bad wolf throws her way. On the side of the house, you'll see a faint outline of the battle star. In order to find it, you'll need to head to Wailing Woods and find it sitting on top of the correct cabin. There are two cabins in the Woods, the correct one is on the right. Make sure you don't end up at the wrong spot, trying to make your way through the Wailing Woods during a challenge week will be impossible.
Especially with all of those quad-rocket launchers dropping on the map.
How easy was this week's Fortnite Hunting Party challenge? Tell us in the comments.