'Fortnite' Hunting Party Skin Leaked: A.I.M. To Victory
Fortnite Season 6 players have been able to complete a new secret series of challenges if they've completed that week's Battle Pass. The Hunting Party, similar to Blockbuster and Road Trip challenges in past seasons, allowed users a chance of earning a little extra experience so leveling up wasn't as brutal a grind. Completing every weekly challenge earns you an exclusive new skin that you won't be able to get anywhere else.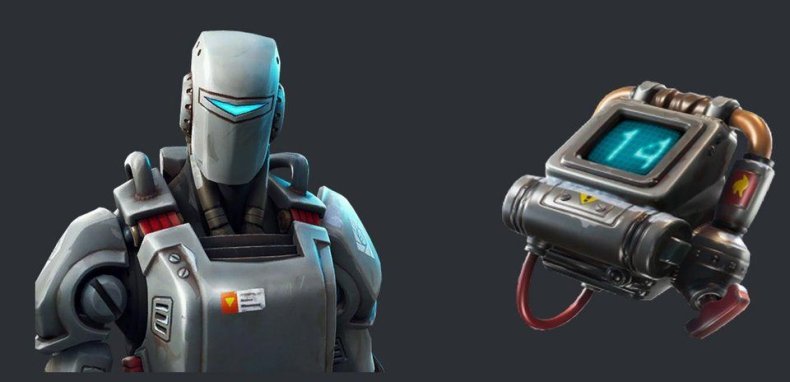 Thanks to dataminers who can't stop combing through the files of Fortnite, we now know what the Hunting Party skin is going to be— a cute little robot, with bright red pants and frozen feet. He's called A.I.M. and is ready to earn you a victory royale. His description reads "searching for targets…" which isn't ominous in the slightest.
Similar to the Visitor, it's unclear what's sitting under his helmet or if he's good or evil. I prefer to think him of him more as a friendly WALL-E bot rather than an apocalyptic Decepticon ready to tackle all of the Energon on the Battle Bus. Completing all seven challenges will earn you the skin.
If you still need help completing all the challenges, here's this weeks:
Hunting Party Fortnite Week 6 Location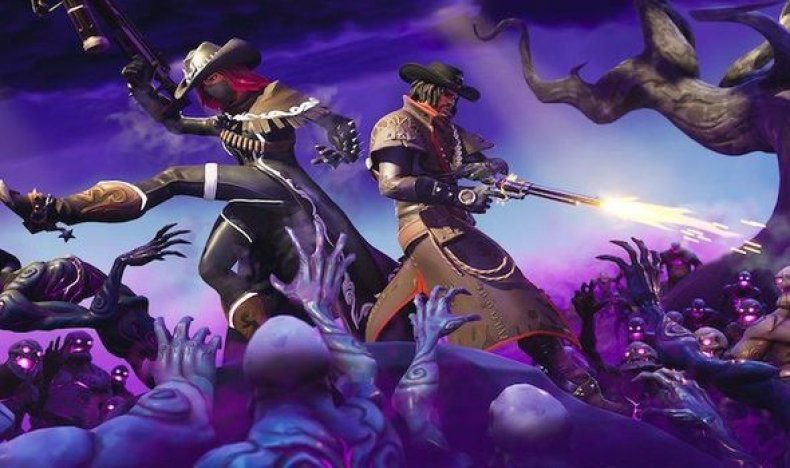 The loading screen for this week features two Van Helsing rip-offs destroying an army of gloom zombies. You can see the star scratched into the tree in the background and can be found on the I6 location on the map, north of Paradise Palms and east of Retail Row.
How do you feel about A.I.M. and his back bling? Tell us on Twitter at @real_Newsgeek.