'Fortnite' Infinity Stone Locations & Iron Man Repulsors Endgame Challenge Guide
Fortnite update 8.50 introduces a series of Endgame challenges based on the game's new Avengers-themed mode. Below, we'll tell you how to complete the first day of challenges by collecting Infinity Stones and dealing damage with Iron Man's Repulsors.
How to Collect Infinity Stones in Fortnite
To get your hands on Infinity Stones in Fortnite's Endgame mode, you must first be part of the villains team. You'll know this is the case when your character has a unique skin, special laser weapons and increased movement speed.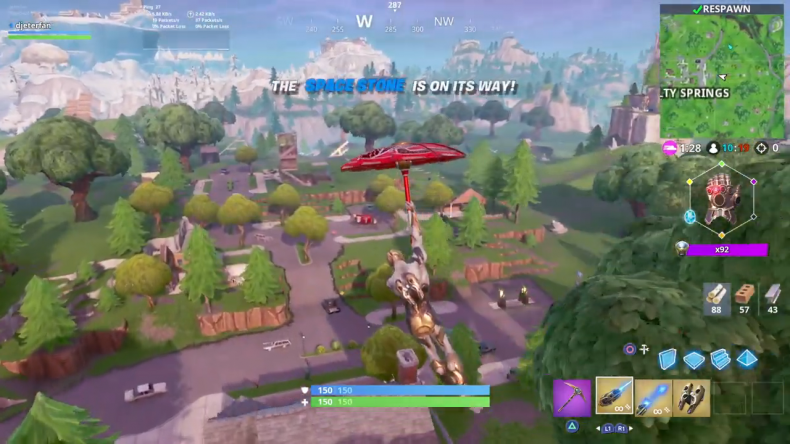 Shortly after the match begins, you'll see a message that says a stone is on its way. When that happens, look to the sky and follow the track to where the stone drops. When it falls, follow the marker as quickly as possible to reach its location. After interacting with it for about four seconds, the stone will be yours. Repeat this process three times to complete the challenge. It may be annoying to constantly lose foot races against other players, but Infinity Stones drop so frequently that this Endgame Challenge should be pretty easy.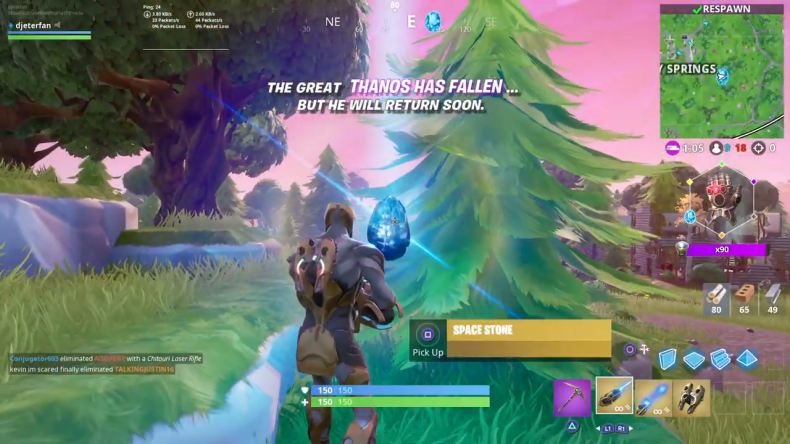 How to deal damage while hovering with Iron Man's Repulsors
The hardest part of this challenge is actually getting Iron Man's Repulsors, and the only way to do so is by being on the heroes team that features your traditional Fortnite skin.
Once you're a hero, Endgame mode offers several ways to get Mystic Avengers items like Iron Man's Repulsors. The first method is to follow the Treasure Map that automatically spawns in your inventory at the start of each match. These function just like the pirate Treasure Maps, so use this guide if you need any additional help. While the map is guaranteed to give you a Mystical item, the Chest may not include the Repulsors you seek. Outside of that starter chest, Mystical Items can also potentially be looted from any other Chest on the map.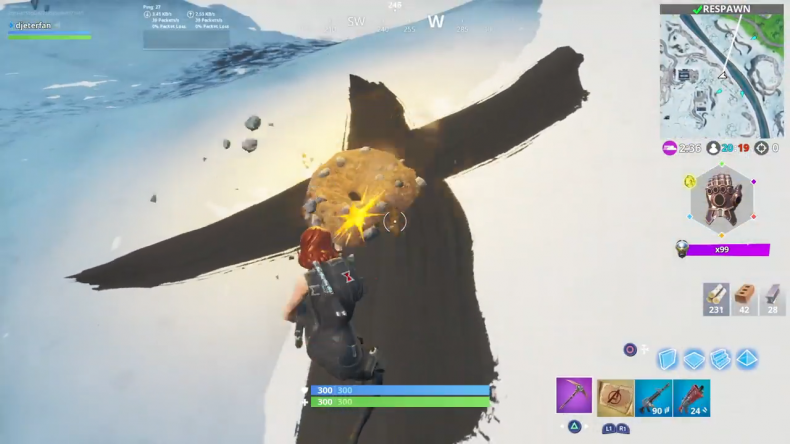 Once you have the Repulsors, using them is easy. Simply press the jump button twice to do an in-air boost. While in the air, pull the right trigger to shoot. You must inflict 1,000 damage while suspended to get credit for the challenge.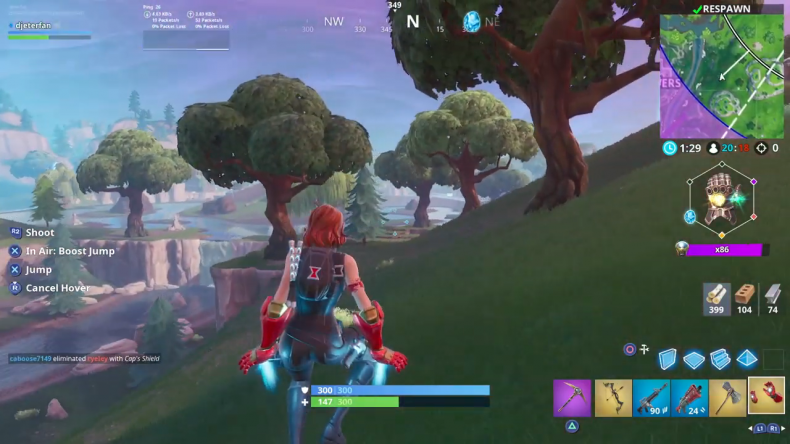 That's all you need to know about today's Endgame challenges. The latest rewards include an XP boost, banner and Loading Screen.
Fortnite is available on PS4, Xbox One, Switch, PC and mobile. The Endgame Challenges are live now.
What are your thoughts on the Endgame Challenges in Fortnite? Were you able to collect Infinity Stones and find Iron Man's Repulsors? Tell us in the comments section!