'Fortnite' Jonesy Hidden Behind a Fence Location Downtown Drop Challenge Guide
Fortnite 's second day of Downtown Drop Challenges are live, and we want you to finish them. It's time to find Jonesy hidden behind a fence.
Fortnite Jonesy Hidden behind a fence location
To find Jonesy, go into the Downtown Drop mode, head down the street and take a right at the huge ring of fire. You'll eventually come to the two Food Trucks from the first day of challenges.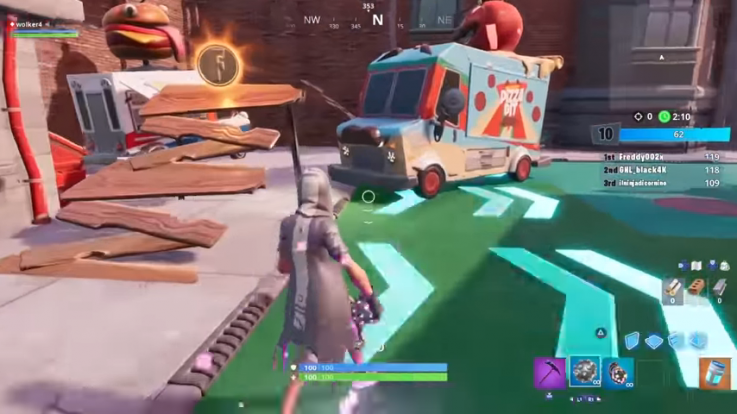 Once you pass the two Food Trucks, start pushing to the left and you'll see this little alcove on the side of the street.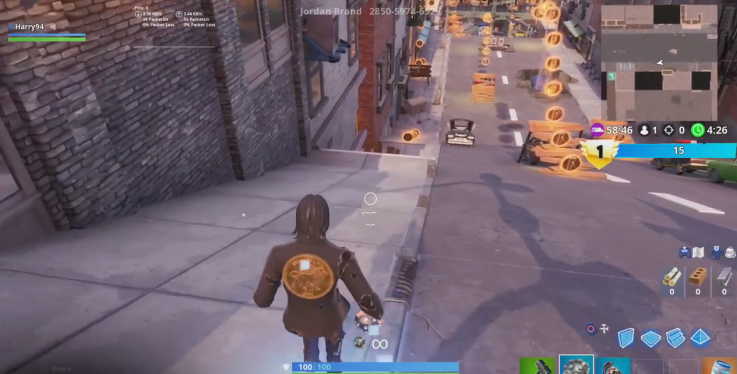 You'll be able to drop in there and take a turn down the alley to the left. In that alley is Jonesy behind a chain link fence. You'll also find the shoe for the basketball, coin and shoe challenge as well. That's all you need to know to find Jonesy hidden behind a fence in Fortnite.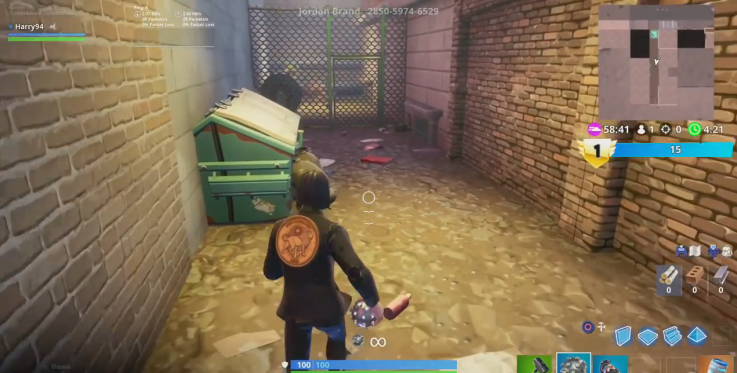 Fortnite is available on PS4, Xbox One, Switch, PC and mobile.
Were you able to find Jonesy hidden behind a fence? What are your thoughts on the Downtown Drop Challenges so far? Tell us in the comments section!
'Fortnite' Jonesy Hidden Behind a Fence Location Downtown Drop Challenge Guide | Gaming