'Fortnite' Jungle, Cacti Locations & Trap Slot Items Week 3 Challenge Guide
Fortnite Week 3 Challenges are live, and some of them are a bit confusing. Below, we'll tell you where you can find a Jungle, how to destroy Cacti in the Desert and what Trap slot Items you can use.
Destroy Cacti in the Desert in Fortnite
If you're looking for Cacti in Fortnite, the best place to find some is the desert biome. Specifically, this marked spot on the Battle Royale map generally has lots of them. If you go here and the landscape is already barren, just keep walking anywhere you see sand.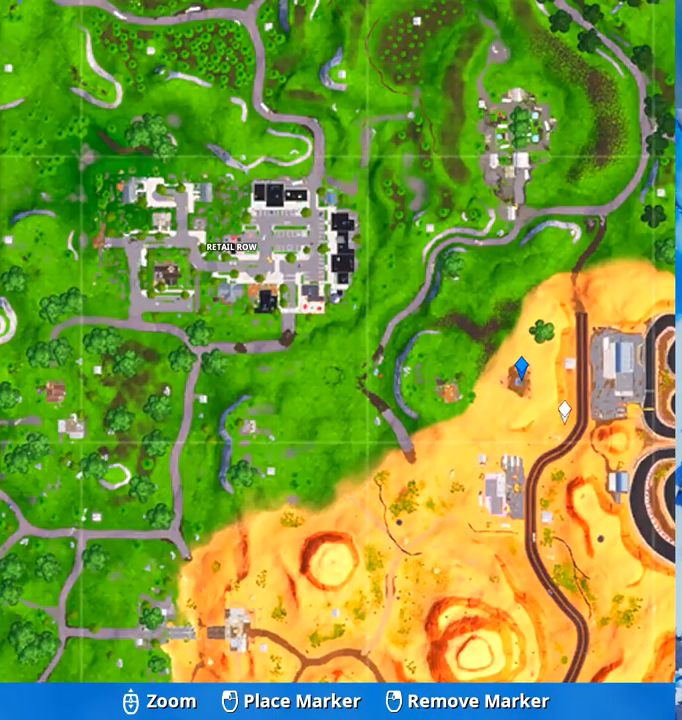 To destroy a Cacti, simply hit it with you Pickaxe or build on top of it. This Challenge requires you to destroy quite a few, but it's not that hard.
Search Ammo Boxes in the Snow Biome in Fortnite
Once you're finished with the Cacti in the desert, go anywhere you see snow and snag some Ammo Boxes. A few loot-rich areas worth investigation include the frozen lake, Frosty Flights, Viking Village or the houses below Polar Peak. This step is pretty self explanatory, though, and shouldn't give you much trouble.
Search Chests in a Jungle in Fortnite
A challenge has never referenced Fortnite's Jungle before, so some players may be wondering where it is. As seen on the mini-map below, all you want to do is find a handful of Chests in the area around the new Volcano. In fact, there are typically about two Chests at this exact spot.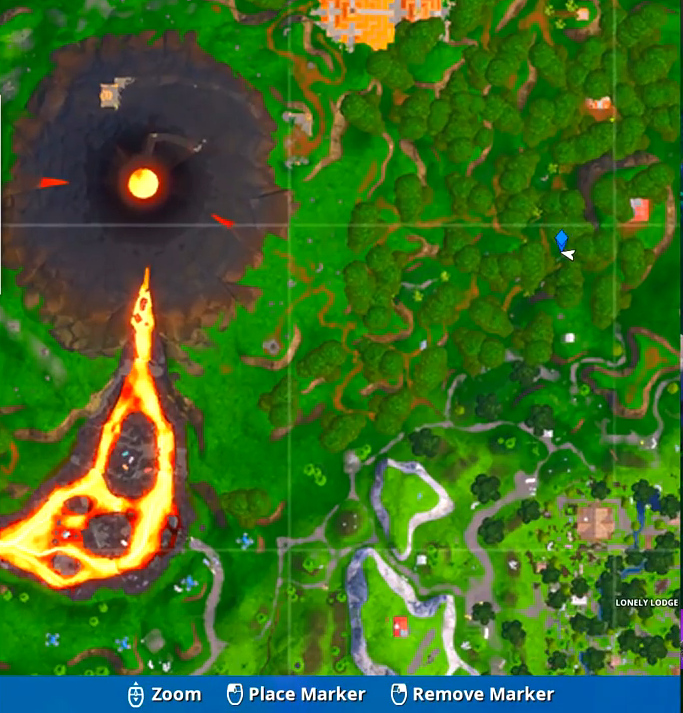 Play Different Trap Solot Items in a single match in Fortnite
This challenge also isn't very hard, but it might warrant some further explanation. In the current roster of Fortnite items, Trap slot items include Cozy Campfires, Mounted Turrets, Launchpads and Spike Traps. Just use lots of those in one match and you should have no problem getting this done.
For more help with Fortnite's Week 3 Challenges, check out our Magnifying Glass Treasure Map Loading Screen guide.
Fortnite is available on PS4, Xbox One, Switch, PC and mobile.
What are your thoughts on Fortnite's Week 3 Challenges? Were you able to find Chests in the Jungle? Tell us in the comments section!
'Fortnite' Jungle, Cacti Locations & Trap Slot Items Week 3 Challenge Guide | Gaming