'Fortnite' Launch the Ship & Missing Part Location Challenge Guide
Fortnite has an Ancient Ship on the borders of Craggy Cliffs, and, if your Squad collects all three missing parts, you can make it launch. In this guide, we explain how the "launch the Ship" mission works and what you must do to get it done quickly.
Fortnite Ship Location - Find the Ancient Ship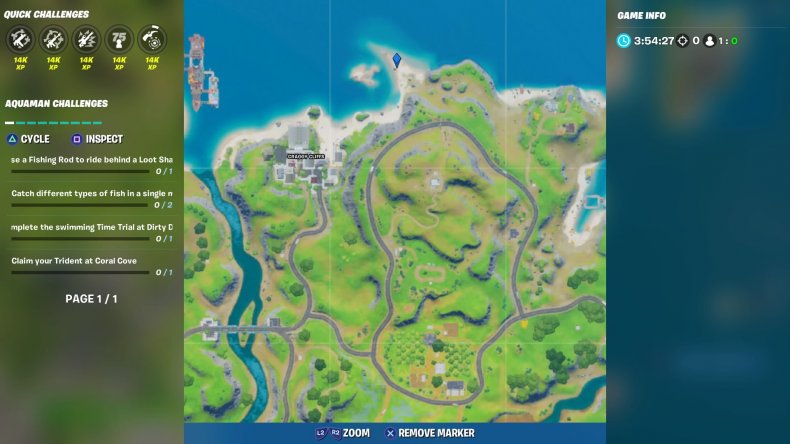 You'll find the Ship in this area here, northeast of the main Craggy Cliffs PoI. When you approach it, you'll be prompted to collect three missing parts in the surrounding area.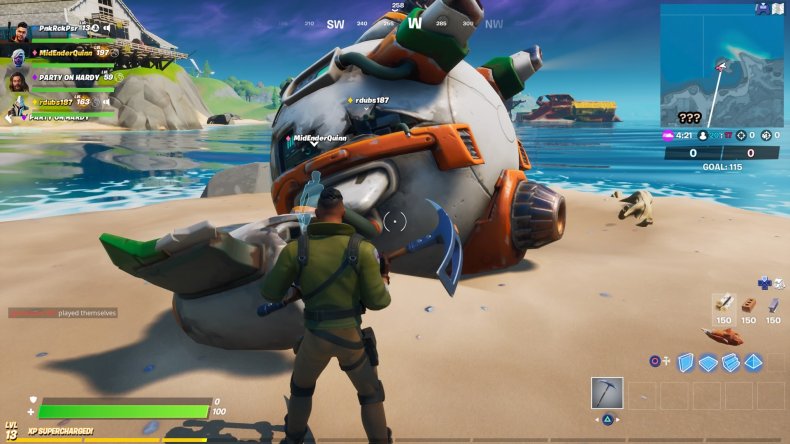 Ship Missing Part Locations
In order to make the Ship launch, you must not only collect the parts we're about to list, but you must also return to the Ship to install the parts. You can do this all at once or after each individual find.
Battery Pack: The Battery Pack is hidden under this big rock right next to the Ship. Just whack at the rock with your Pickaxe, and the pack is in the water underneath. If using a controller, the vibrations will help you find it.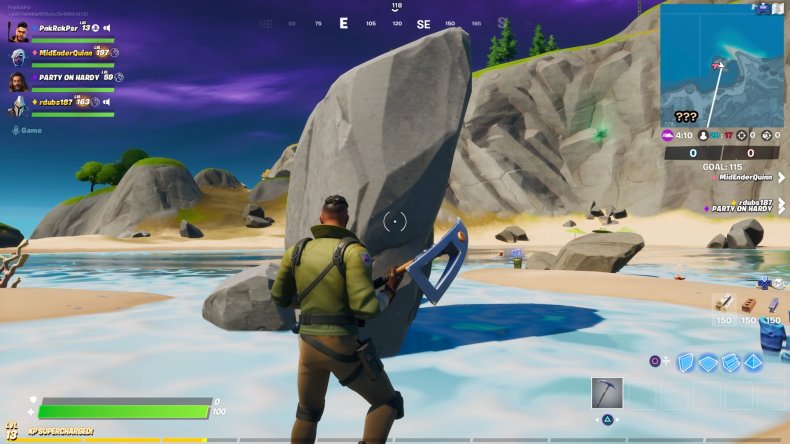 Thruster: The Thruster is the hardest to get but easiest to see. If you look toward the cliffs southeast of the little island, you'll see the Thruster glowing out of the rocks. Build up to it with whatever mats you have, and press the button to collect it.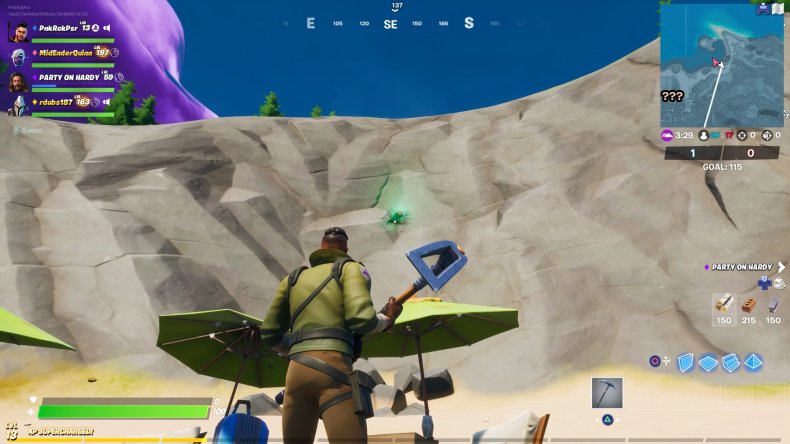 Heat Shield: The Heat Shield is by this flat rock on the coast, east of the little island. Just press the button to collect it.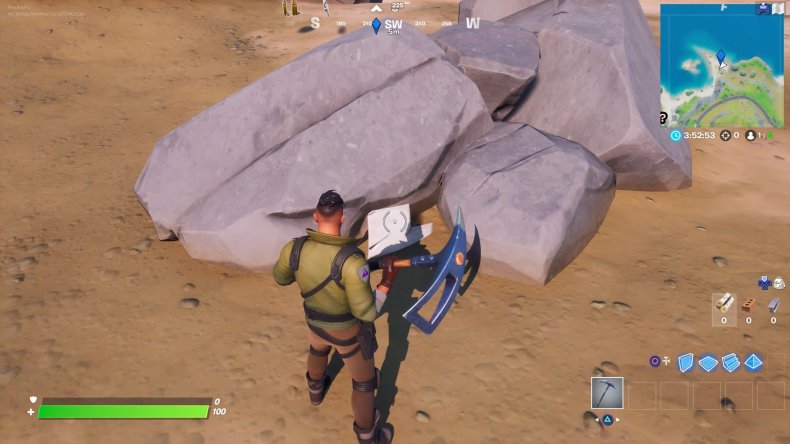 Of course, because there's only one Ship in each lobby, it's worth noting that this task can be entirely done without your help if you happen to get to it too late. So, if you want any of potential 25,000 XP associated with the objective, you'll have to land here and run through the steps. Luckily, however, the task can be done in Team Rumble which makes it a lot easier. It also looks like your progress will carry over between matches even if you die in the process. So, while there's a little pressure for time, it's not necessarily absolute.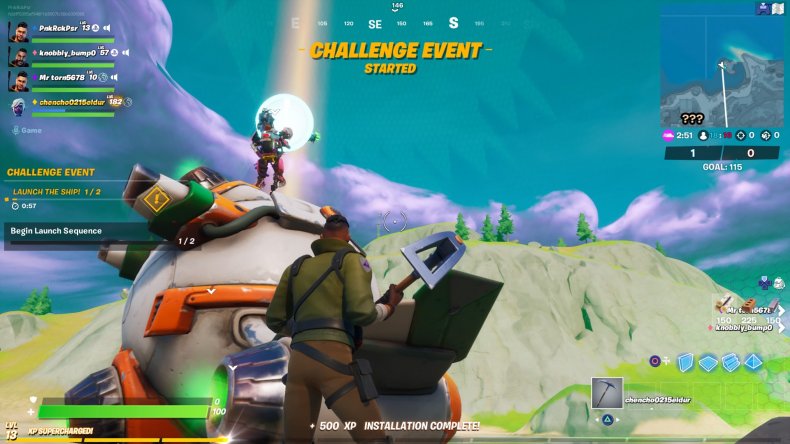 With all parts found and installed, the launch sequence will begin. That's all you need to know about the "launch the Ship" secret challenge in Fortnite. There may be a second part to this quest, but it's possible the steps may not be accessible till the water levels drop again. We'll do our best to keep you posted on any new developments as they happen.
Fortnite is available now on PS4, Xbox One, Switch, PC and mobile.
Were you able to launch the Ship in Fortnite? What are your thoughts on this Secret Challenge? Tell us in the comments section!