Fortnite Lawsuit Update: Alfonso Ribeiro Admitted He 'Stole' Carlton Dance From Courtney Cox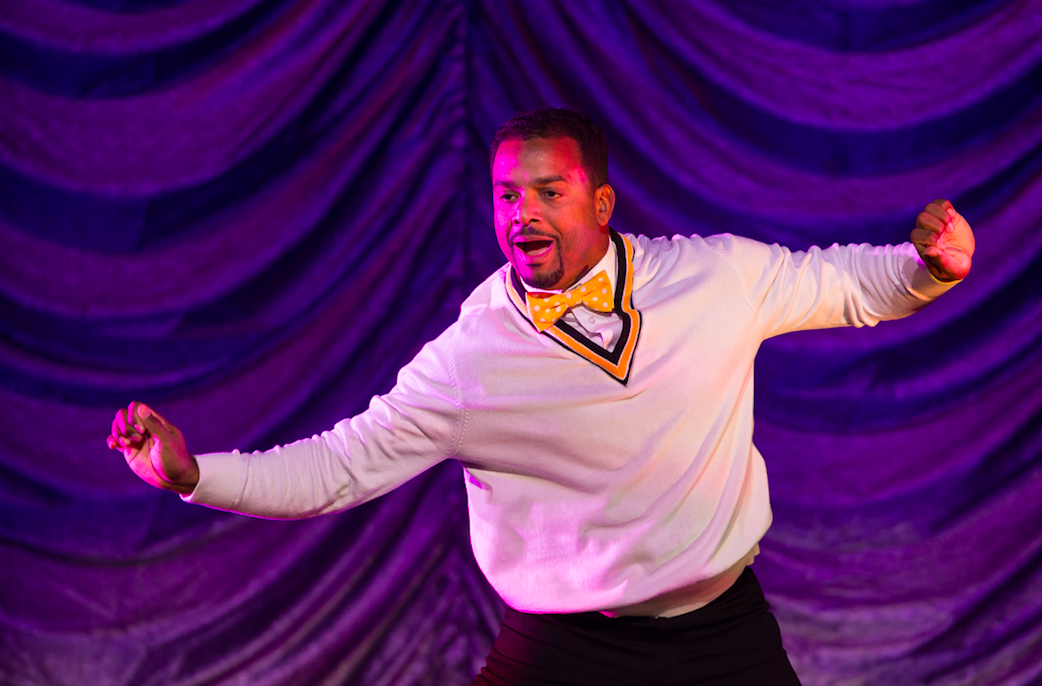 Fresh Prince of Bel-Air star Alfonso Ribeiro is suing Fortnite for allegedly stealing his famous Carlton Dance. The move appears in the famed game, but Ribeiro was never paid for it. The only problem could be that Riberio is accusing Fortnite of stealing his dance when he once said he stole the moves from Courtney Cox and Eddie Murphy.
"How would Carlton dance? I know exactly, I'm gonna steal it," Ribeiro told TMZ in 2012 when he was asked how he came up with the moves. "I stole it from Courtney Cox and Eddie Murphy."
He then admitted he mixed both of them together. "It's a combo of all of that with a little bit of me mixed in."
Ribeiro was inspired by the "Dancing in the Dark" video when Bruce Springsteen pulls Cox up on stage. "She did that dance and then it was Eddie Murphy's white man dance… So when I was sitting there going what dance would I do? I went, I know what it is, I'm going to do the white man dance. I'll be a black man doing a white man dance. Come on. Let's get it on."
I his lawsuit, Ribeiro claimed he was in the process of copywriting the dance. The move, which Fortnite named "Fresh Emote," was added to the game's choices in January. Ribeiro addressed it by name in the lawsuit.
"The reaction from many players worldwide was immediate recognition of the emote as embodying The Dance and, in turn, Ribeiro," the lawsuit reads, according to The Blast, who obtained the documents. "Indeed, by naming the emote 'Fresh,' Epic intentionally induced a direct connection between the in-game purchase and the show where The Dance started, 'The Fresh Prince of Bel-Air.' That connection implied an endorsement of that in-game purchase by Ribeiro."
Fortnite is also being sued by "Backpack Kid," whose legal name is Russell Horning, for allegedly stealing his "Floss" dance move and by rapper 2 Milly, who claimed the game stole his "Milky Rock" dance.