'Fortnite' Leak Suggests Tilted Towers May Finally Get Destroyed in Season 6
Fortnite fans have long mused about the inevitable destruction of Tilted Towers, and it seems like it might finally be happening in the near future. After months of speculation, recent leaks suggest everyone's favorite population center is about to go down. Its death scenario doesn't sound especially good either.
The news arrives courtesy of @FNLeak on Twitter. After analyzing the latest game files from this week's 6.31 update, the dataminer came across a few startling strings of data. Among them is a cluster called [/ClientPilotScenarios/DestroyTiltedTowers], which features instructions for assailants to destroy the structure itself and its walls with Rocket Launchers, LMGs and Hand Cannons. The full details can be read in the source tweet below.
While it's unclear precisely who or what is being instructed to destroy Tilted Towers, most of the community agrees the event may have something to do with the arrival of the A.I.M. skin and its parachute at Flush Factory back in Week 7. It's also worth noting that the Week 8 secret Loading Screen features A.I.M. looking at schematics of the Battle Royale map. Are A.I.M. and its minions going to attack one of Fortnite's most iconic locales, or are they saving it from a bigger threat? Based on this evidence alone, it's hard to say.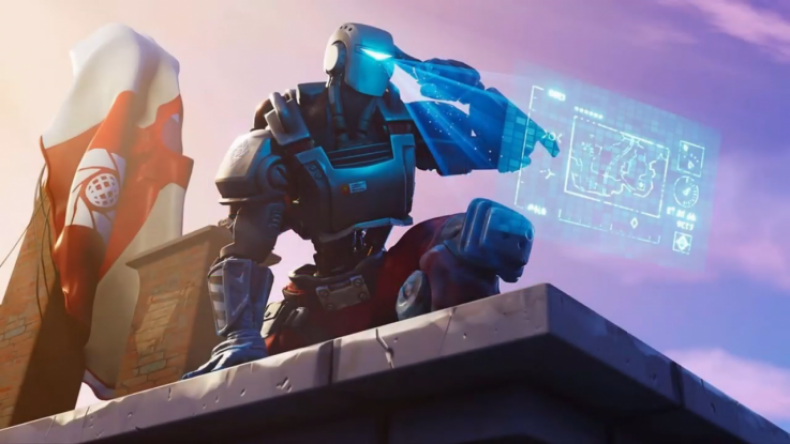 One thing that is certain, however, is that Fortnite Season 6 is nearly finished. With an estimated end date of Dec. 6, it's only a matter of time before a major event changes the Battle Royale map for weeks to come. The closer that date gets, the more likely it is Epic will hide clues in the game files that potentially reveal what fans can expect.
As with all leaks, these data strings don't necessarily guarantee what they suggest. After all, longtime Fortnite fans may remember that Tilted Towers has been a target of speculation since the meteor strike at the tail end of Season 3. Epic even joked about those rumors in-game. While the command to destroy Tilted seems to make the outcome of the next major event obvious, it may be a ploy on Epic's behalf that results in something quite different.
Fortnite is available now on PS4, Xbox One, Switch, PC and mobile.
Will Fortnite Season 6 end with the destruction of Tilted Towers? What should we make of these leaks? Tell us in the comments section!