Toy Fair 2019: 'Fortnite' Makes Llamas the Industry's Hot New Trend
The New York Toy Fair offers the young (and young at heart) a chance to see every new toy imaginable for the foreseeable future. With more than 1,000 companies showcasing what's to come, common trends are easy to spot. Last year it was "poop" toys, but what could it be this year?
That's where the llama comes in. Whether it is an unspoken consciousness among toy companies or a secret plot by Big Llama, the llama has come to take over the 2019 toy market.
The next time you are in a toy aisle, a llama may just jump out at you. The llama can come in many different forms, including his cousin the alpaca. So you have to have a keen eye and look sharp, as some are rarer than others.
But where has all this llama attention come from? Has the llama always been popular? All the people we talked to had one response: Fortnite, the popular video game whose primary mascot is a llama in piñata form. The Fortnite llama is found in the battle royal game in the form of a loot box. Find one randomly and the treasure within can be yours. Fortnite has become so popular that numerous toy companies are vying for the hot license.
THE FORTNITE LLAMAS
JAZWARES FORTNITE PINATA LOOT BOX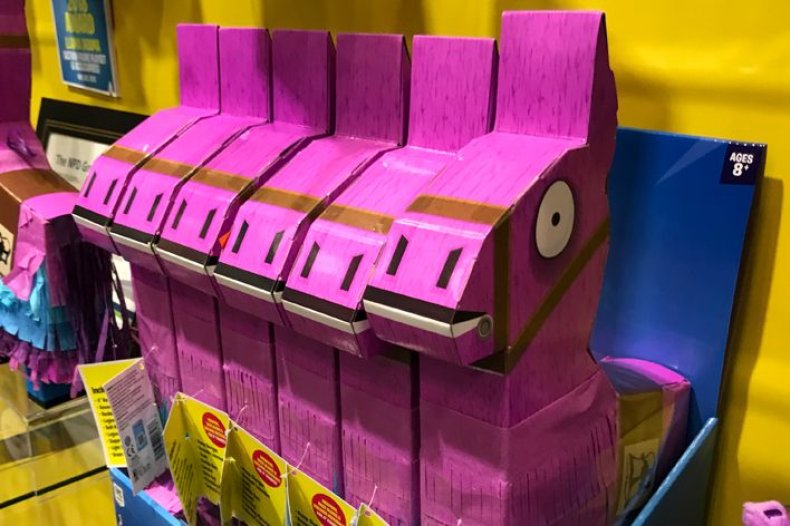 Take your llama loot to the next level with the Piñata Loot Box from Jazwares. You can bust this piñata open, but no candy will be inside. Instead, a four-inch Rust Lord action figure will be revealed, along with a bunch of weapon accessories and building materials.
JAZWARES FORTNITE PINATA PLUSH LLAMA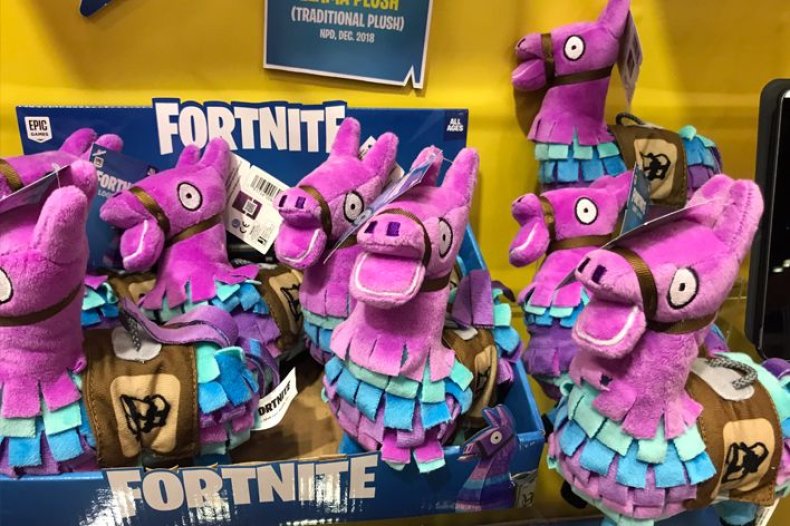 Also from Jazwares. You can snag a collectible Loot Llama in plush form. Ultra-soft and stands 7 inches tall in a high-quality fabric.
NERF FORTNITE LLAMA MICROSHOTS DART-FIRING BLASTER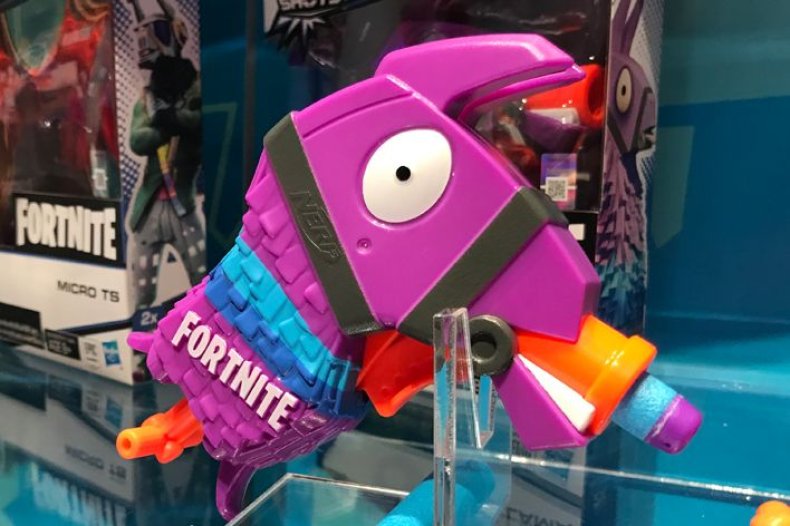 Microshots is a series of Nerf Toy Blasters, but micro-sized. Taking inspiration from the Fortnite llama, this collectible comes with two Official Nerf Elite darts and fires one dart at a time.
THE NOT-FORTNITE LLAMAS
A llama in its natural state is a very fluffy creature, so it's a no-brainer that it would translate into a lovable, squeezable, plush entity. There was quite a variety of non-purple piñata llamas at this year's Toy Fair, too. Here are some of the most cuddly.
AURORA WORLD MIYONI LLAMA AND ALPACAS
The Miyoni line from Aurora World features a wide variety of every animal imaginable in a realistic plush form. Aurora's products are meant to bring happiness and smiles, and it's easy to grin when you hold on to one of these little guys. Hand-constructed and made with quality materials, these plush figures are super fluffy and bound to bring you joy.
AURORA WORLD PRECIOUS LLAMA PLUSH TOY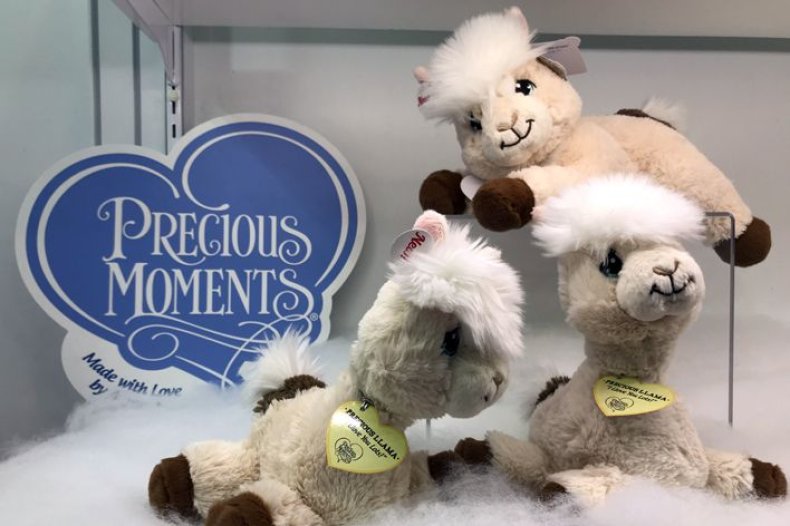 If you like your plush less realistic and heavier on the cuteness, then the Precious Moments series, also from Aurora World, will provide your younger child with an endless cuddle buddy. This bushy-tailed llama comes with teardrop eyes and heavy hooves.
JAKKS PACIFIC WHO'S YOUR LLAMA?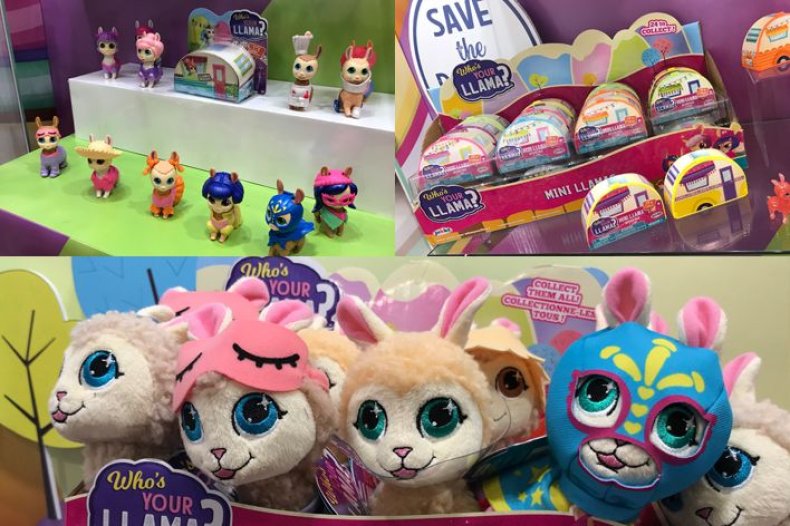 Jakks Pacific brings collectible llamas into the world with a wide variety of mini-plush and some blind box figures. Each llama has its own unique personality as denoted by the outfit it wears. (Which personality is right for you? We're leaning toward Bahama Llama.) The plush toys come in six varieties, while the Mini Llamas come packaged inside a camper blind box.
Beyond your basic and average llamas, the toy world has discovered a new mystic creature. The Llamacorn, as rare as it sounds, can be found in the wild if you hunt long and hard enough. What a magnificent creature it can be.
TY BEANIE BABIES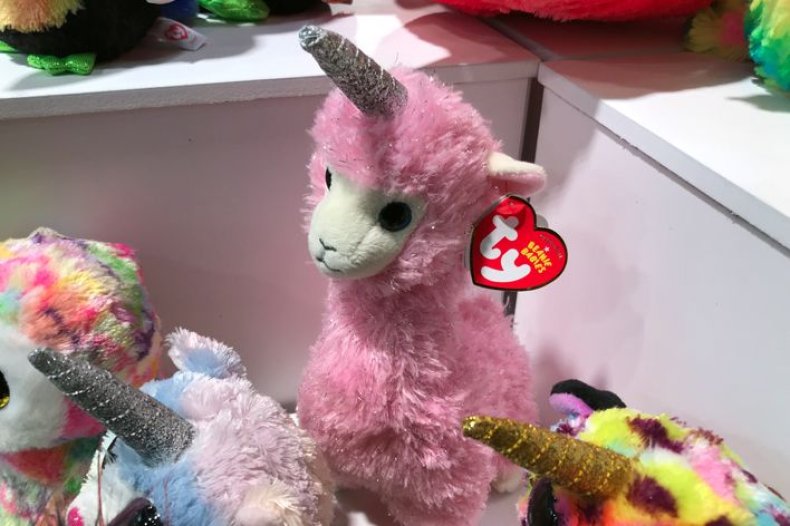 Ty has been crafting animals for years, and is the largest manufacturer of plush toys in the world. But what's next after tackling every creature? It's time to get magical with Lana, a pink llama with a glorious horn on her head. This llamacorn is super rare to find in the wild, so be sure to pick one up when you can.
ZURU RAINBOCORNS SEQUIN SURPRISE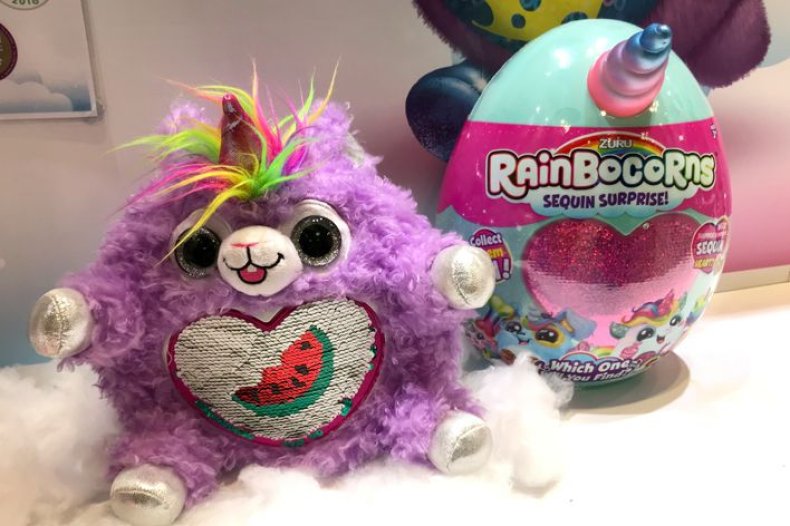 Ever see a llama hatch from an egg? With Rainbocorns from Zuru Toys, a surprise is hiding within a bright egg. Each Rainbocorn has sparkly wings, a unique reversible sequined heart, and of course a unicorn horn. However, the purchase of a Rainbocorn is no guarantee that you will hatch the illusive llamacorn, as a Puppycorn, Kittycorn, Bunnycorn, Hamstercorn, and Unicorn also exist in the wild.
SPIN MASTER HATCHIMALS COLLEGGTIBLES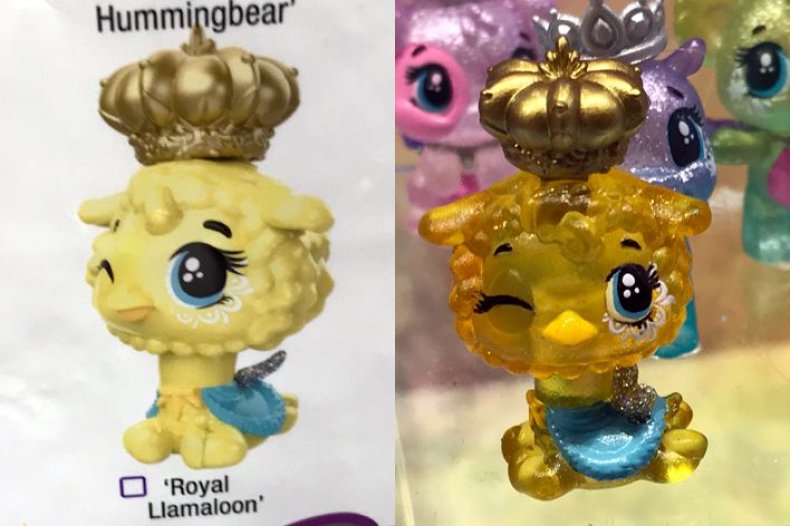 Even more rare than a llamacorn, is the pairing of a llama and bird creature. This is where Hatchimals Colleggtibles give birth to a wide variety of magical creatures. The Royal Llamaloon is a combination of a llama, and ... a loon, we assume? However, this one is a royal creature coming with its own removable crown accessory. As with most egg collectibles, there is no guarantee you will hatch a llama.
POOLCANDY LLAMA GLITTER ANIMAL POOL TUBE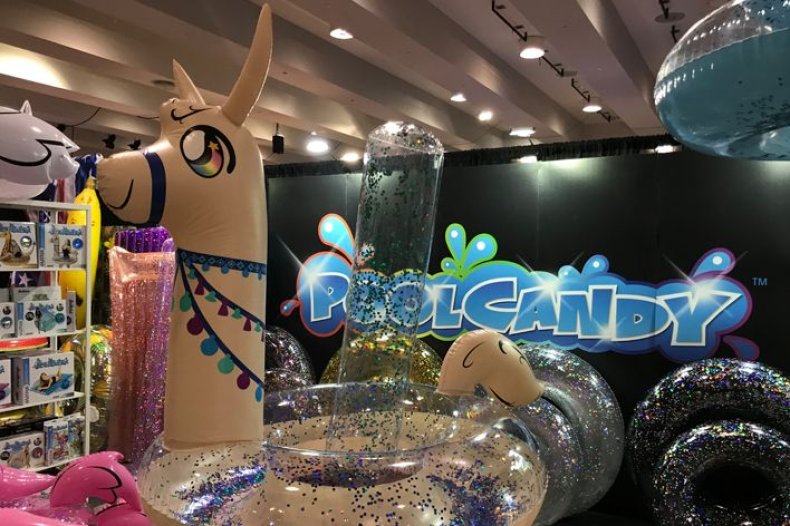 Now you can take to the water in glamorous llama style. Jumbo-sized and filled with glitter, this llama is a must-have for your next pool party as it catches everyone's' eyes with it's holographic rainbow effect. Poolcandy has a team of college students that decide on the next big trends, and to them, llamas are in this year.
MATTEL HACKIN' PACKIN' ALPACA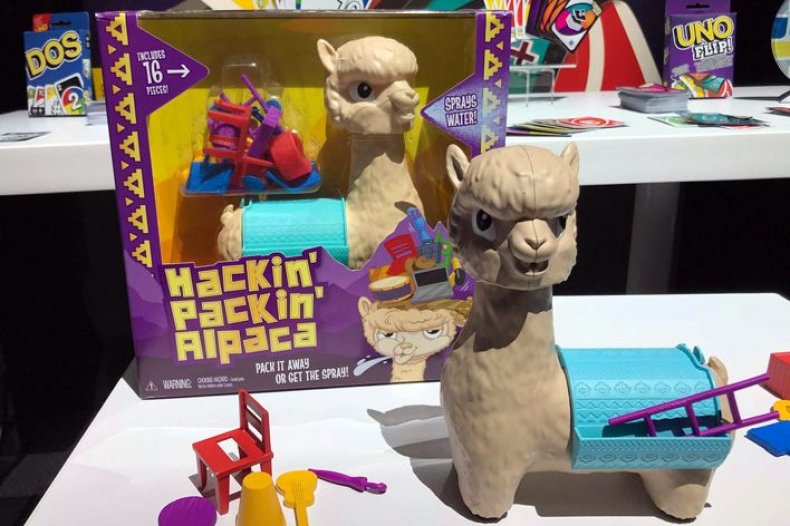 Mattel has taken the spitting-mad energy of the alpaca and put it in game form with the Hackin' Packin' Alpaca. Use your skills to try and stack a variety of items onto the alpaca's back. The more you pack on his back, the more of a chance you have that he will spit at you, so watch out. Stack all your pieces and stay dry to win.
ZURU PETS ALIVE BOPPI 'THE BOOTY SHAKIN' LLAMA
Ever see a llama dance? Get a load of Boppi "The Booty Shakin'" Llama from Zuru Toys. Boppi, part of the company's new Pets Alive line, is lively: Give her a squeeze and she will perform one of three different dance routines. This llama twerks!
With all the llamas coming to toy shelves this year, there is bound to be one that is just right for you. Do you like your llamas classic and natural, or a little more magical with wings or a unicorn horn? Let us know in the comments below.