'Fortnite' Loot Lake Unvaulting Event Destroys Tilted Towers & Retail For Season 8
Fortnite Season 8's Unvaulting event just wrapped up, and it made some major changes to the Battle Royale map. Players can choose to unvault a lost item, but that reveal had some unfortunate ramifications for key locations like Tilted Towers and Retail Row.
As predicted the event began at Loot Lake, where the mysterious Vault opened up to release a series of pillars dedicated to six vaulted items: the Infinity Blade, Bouncers, Grapper, Tactical SMG, Drum Gun and the X4-Stormwing Plane. By hitting each of the pillars with your Pickaxe, players could vote for the weapon they want to instantly return. The victor was, unsurprisingly, the Drum Gun. The event itself was full of fanfare with '80s-inspired sound effects, bright lights and colorful explosions.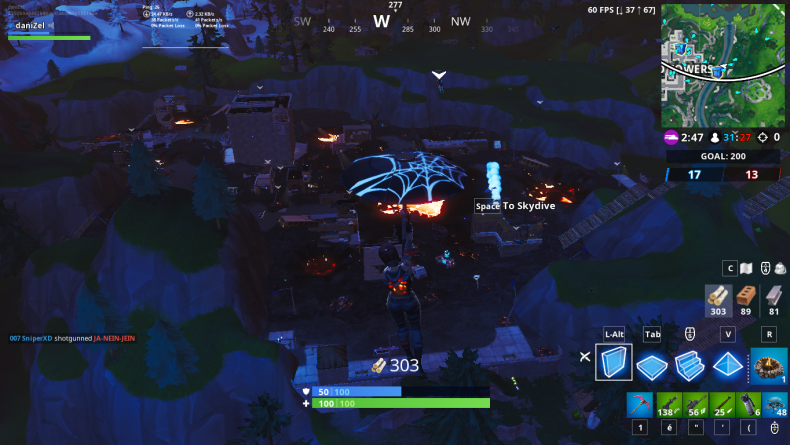 While that'd generally be a positive sight to behold, the Vault's rumblings below the surface triggered a unique set of consequences. Amidst the disturbance, the infamous Season 8 Volcano went full nuclear, spewing massive volcanic rocks from its peak. Those rocks, and their associated lava, wreaked havoc on Tilted Towers and Retail Row, enveloping both locations in fiery magma and earthly rubble. While debris is the only thing left, we assume that will change when the next map update debuts May 8.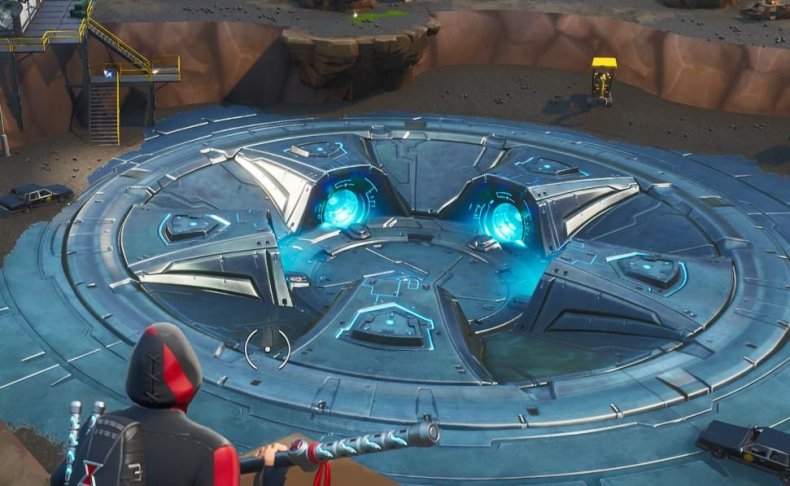 Fortnite 's Season 8 Unvaulting event has been a long time coming, starting with a Rune that appeared around the map in the middle of April. Players eventually directed that Rune to Loot Lake, which gave rise to the space-age Vault. Earlier this week, the fifth and final Rune encouraged players to toss materials into the Volcano, which began its eruptive phases. The results of the Unvaulting, however, sent those prior reactions into overdrive. Unlike previous seasonal Fortnite events, it doesn't look like this one has an extra challenges or tasks associated with it. Those will likely arrive alongside Season 9 next week.
Fortnite is available on PS4, Xbox One, Switch, PC and mobile.
What are your thoughts on the Fortnite Season 8 Unvaulting event? Are you sad about the death of Tilted Towers? Tell us in the comments section