'Fortnite' Map Update Adds Coral Castle, But Don't Call It Atlantis
Fortnite's water levels dropped again early Saturday morning, and this time the changes gave way to some pretty big reveals. Atlantis has finally arrived in Battle Royale, but it doesn't have a name that most YouTubers were expecting.
Those who boot up Battle Royale this morning will find there's a new greyed out section on their map, north of Sweaty Sands. Land there, and you'll be introduced to Coral Castle. It certainly bears a striking resemblance to classic imagery of Atlantis, but, in true Fortnite fashion, this incarnation has a totally unique name.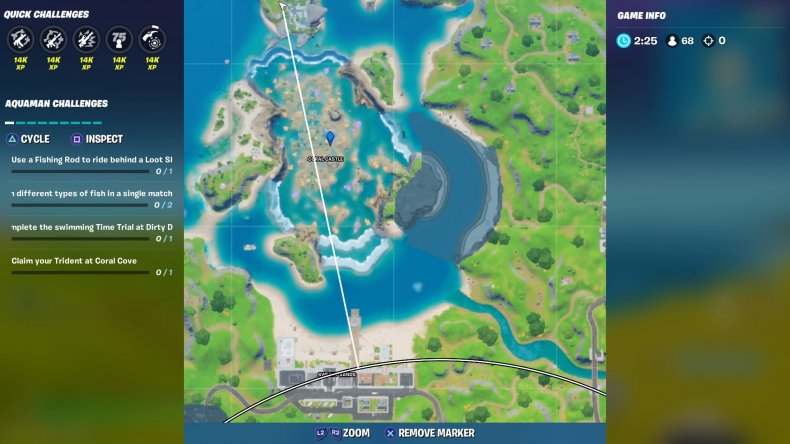 The main feature of the PoI is this castle with fish statues adorning its entrance. It's got a couple floors, some spots for Chests and water flooding below. It's just a bunch of aquatic ruins with not much more to see. That may change, however, as water levels drop further.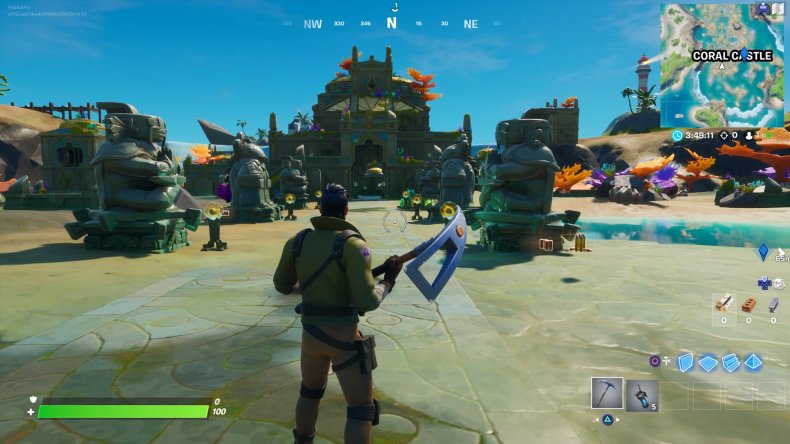 Outside the castle, players will find large waterfalls on the location's borders and massive chunks of coral that stick out from the ground in the surrounding ocean. These pieces of coral are big enough for combatants to stand on, which means they may offer just enough height to give you a spot advantage against an unskilled opponent.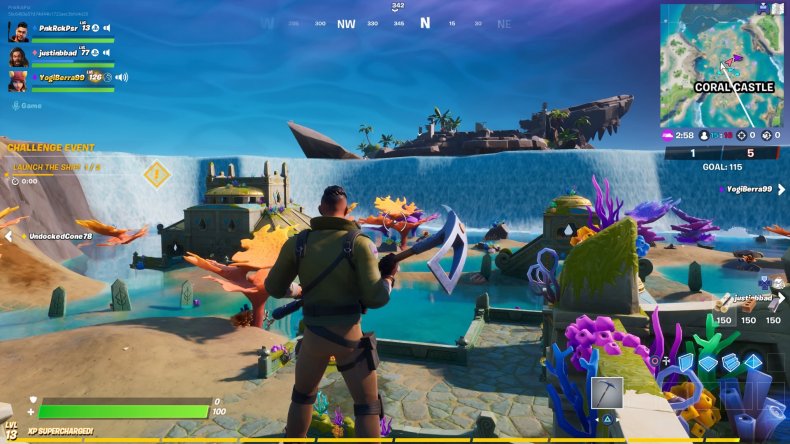 There are other small buildings on the outskirts as well. Many of them have Chests inside, but there are a couple surprises to take note of. One of these stone shacks houses yet another fish sculpture just like the others seen in front of the castle.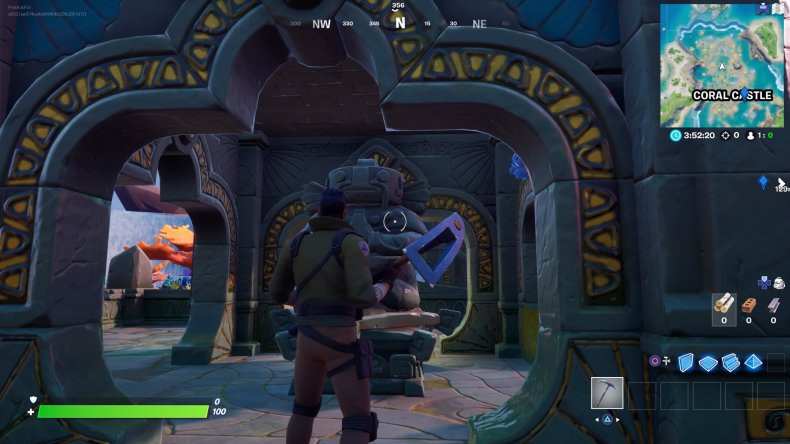 Far more interesting, though, are these conch shells. When blown, they play a basic scale of musical notes. These will almost assuredly be used as challenge fodder in the coming weeks, or maybe there's another secret about them that Battle Royale enthusiasts have yet to discover. Regardless of how they end up being used, this spot is well worth checking out.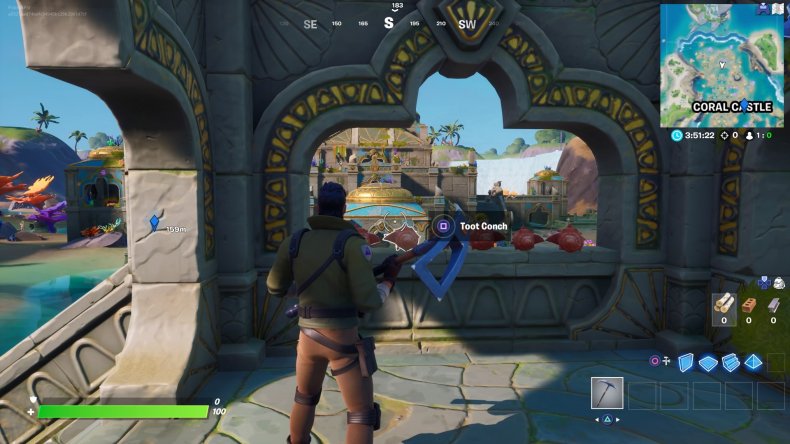 Fortnite's faithful had been discussing an Atlantis PoI for quite some time now, and, on most accounts, Coral Castle delivers on those expectations. Still, there are some previously established rumors about the location that remain unproven. For one, Aquaman doesn't yet appear to be a boss in this domain. Still more frustrating is that this water level drop hasn't introduced drivable cars to the game either. Epic has said that cars would be a few weeks from release, but we were still hoping for a surprise nonetheless.
All in all, Coral Castle is pretty cool, but it won't totally alter the way you play Fortnite. If you'd like to take a tour yourself, hop into a Battle Lab and enjoy the scenery without being attacked.
Fortnite is available now on PS4, Xbox One, Switch, PC and mobile.
What do you think of Coral Castle's debut in Fortnite? Were you expecting more from the Atlantis-themed PoI? Tell us in the comments section!