'Fortnite' Master Chief and Kratos Leaks May Reveal Xbox and PlayStation Skins
Fortnite Season 5 has just begun, and it looks like it might be one of the most interesting Battle Passes yet. With some of the world's most infamous Bounty Hunters and targets joining Battle Royale, might Kratos and Master Chief be next? While the former has essentially been confirmed, it's the latter that's now giving the Xbox faithful something to look forward to.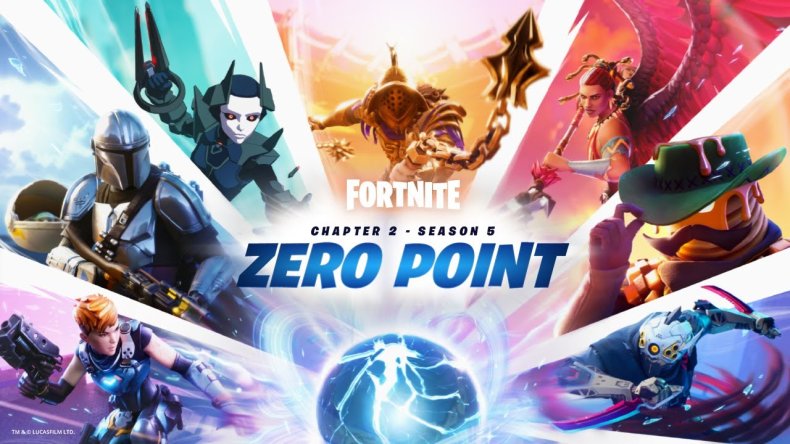 Starting with Kratos, evidence of his likely debut appeared Wednesday afternoon in a tweet from the official PlayStation account. In the latest audio transmission courtesy of Nolan North's Iron Man, he says "note to self: do not research targets before transporting them to the Island, because, if you do, you might find out a few things you really don't wanna know... like that the next guy you're picking up has literally vanquished multiple gods with his bare hands in a fit of uncontrollable rage!"
Given that this was tweeted from official sources, it seems like a done deal that Kratos will soon be mixing it up with Peely, Jonesy and the Mandalorian. In fact, here's an alleged first look at the skin courtesy of Fortnite leaker Bacon on Twitter.
But, take a closer look at those images and you'll realize that Kratos seemingly isn't the only platform mascot making his debut on Epic's platform, as it looks like Halo's Master Chief will also be joining the party as well. Provided these images are legitimate, the Microsoft-centric skin will arrive as part of a bundle with the main outfit, Lil' Warthog emote and UNSC Pelican glider. Master Chief hasn't been formally revealed by Microsoft or Epic in the same way Kratos has, but we imagine that news might make its way to official sources very soon or sometime shortly after Kratos arrives in the Item Shop.
Given the bounty hunter theme of Fortnite Season 5, featuring Kratos and Master Chief on the roster makes plenty of sense. After all, Kratos has been hunting godly targets for the last 15 years, while Master Chief has taken on roles as both the hunter and hunted over the past two decades. Regardless of platform loyalty, it seems fitting to have both of these iconic characters clash on the Island.
That thought begs the question of precisely how these skins will play with other platforms once they are available. Will users on Xbox, PC or Switch be able to purchase Kratos? If I buy Master Chief on an Xbox platform can I still select him from my Outfit locker on PlayStation? If I'm on PlayStation can I see the Master Chief skin at all? Epic has offered platform-exclusive Fortnite skins in the past, but, given the high-profile nature of these leaks, we're curious to see if there might be special rules for these characters in particular. If everything goes as we think it should, gamers will soon be able to live out their fanboy flamewar fantasies in one of the coolest ways possible.
Fortnite is available now on PS5, PS4, Xbox Series X|S, Xbox One, Switch, PC and Android.
What do you think of these Kratos and Master Chief skin leaks? Will you be buying both bundles? Tell us in the comments section!