'Fortnite' Moisty Merman Added to Item Shop: Be The Creature From Loot Lake
Fortnite just updated its Item Shop, adding the scariest cosmetic since Skull Trooper. Mosity Merman, a creature from Loot Lake, is finally available in the Item Shop for 2,000 V-Bucks. To complete the set, you can get the Director's Cut Harvesting Tool to capture your inner movie maker for 800 V-Bucks. This skin is gorgeous, a callback to movies of old where giant plastic monster suits terrorized innocent people eating popcorn in their drive-in movie theaters. The skin will be available for a full day, but then it will rotate out and you'll have to wait for it to return.
We've known that Moisty Merman was on the way; a data mine of patch 4.2 found him alongside a collection of skins still yet to be released. We're still waiting for the Toxic Trooper, Hazard Agent duo and Bandolier, who should all start rolling out over the next few weeks. Sadly, no look yet at Skull Trooper V.2 yet, but I'm hoping to see the ghoulish ghastly return to the shop very soon.
Item Shop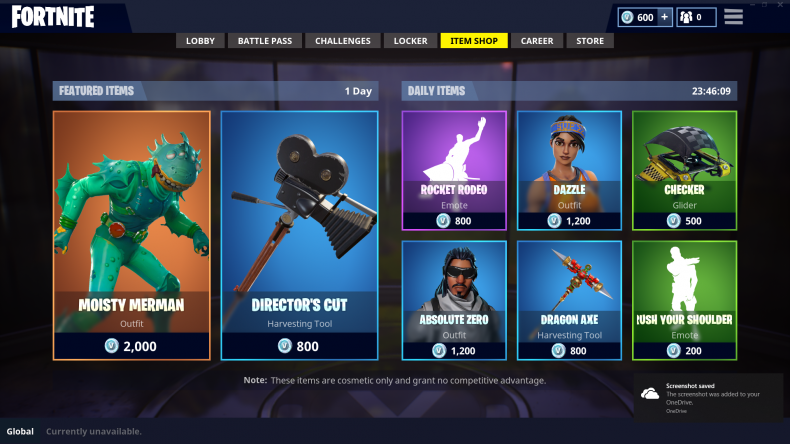 Get your unlimited Newsweek trial >
Moisty Merman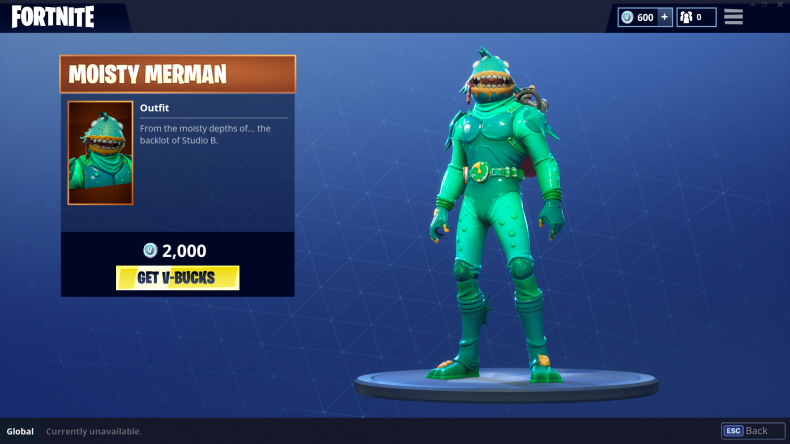 Director's Cut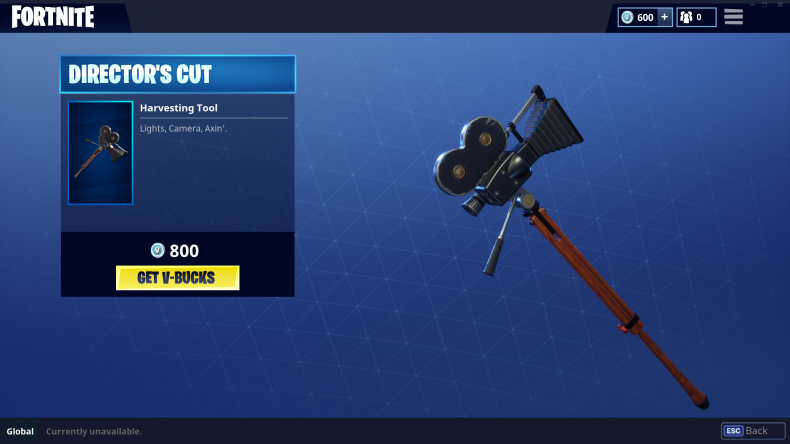 Get your unlimited Newsweek trial >
Just remember, that you can buy Mosity Merman and return him when the refund feature launches on June 1. I'm not condoning using a skin and then returning it to abuse a system, I'm just totally in love with this skin and think everyone else should be as well. My infatuation can be fleeting, and once the next amazing monster skin comes around, I'll be sad that I'm out of refunds.
Will you be buying Moisty Merman or letting it float away? Tell us in the comments.
'Fortnite' Moisty Merman Added to Item Shop: Be The Creature From Loot Lake | Gaming