'Fortnite' Not Most Tweeted About Video Game of 2018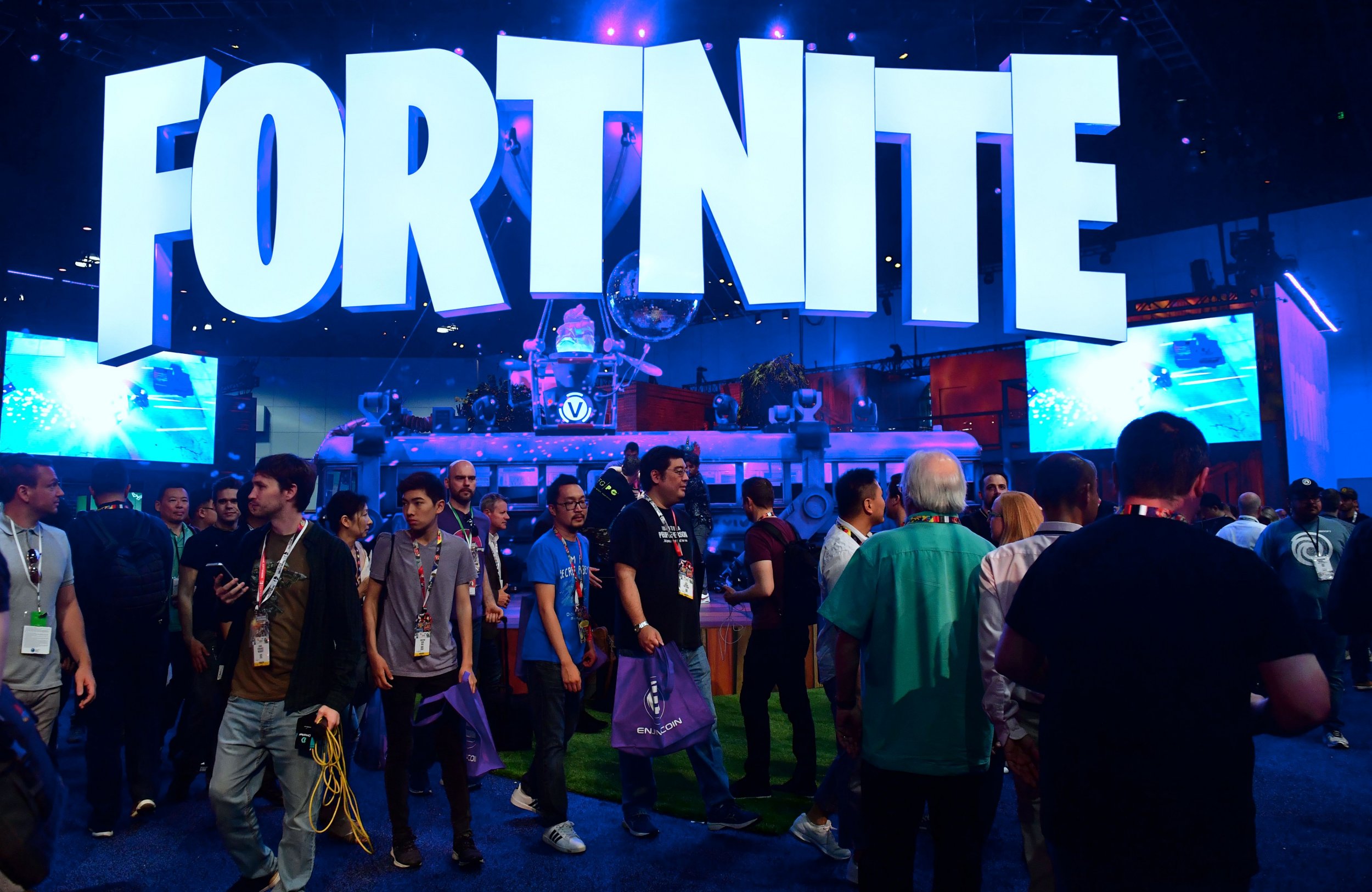 There were a billion tweets about gaming in 2018 and Twitter has released several ranked metrics revealing the world's favorites.
In a breakdown of 2018's gaming tweets posted to the Twitter blog, Rishi Chadha, the company's head of Gaming Content Partnerships, teased out the most popular games, players and gaming expos based on tweet volume.
Here are the top 10 most tweeted about games in 2018:
10. Final Fantasy
9. Overwatch
8. Super Smash Bros.
7. Ensemble Stars
6. Granblue Fantasy
5. PlayerUnknown's Battlegrounds
4. Splatoon
3. Monster Strike
2. Fortnite
1. Fate/Grand Order
There's some surprising names on there, but it should first be clarified that Twitter's gaming data is worldwide and the United States isn't even the country with the most gaming tweets. Japan tweeted the most about gaming in 2018, with the United States in second place, followed by the U.K., France, Korea, Spain, Brazil, Canada, Mexico and Germany.
Fate/Grand Order is a free-to-play RPG mobile game that's as popular in Japan as Pokemon Go. The game's been out since 2015 and was released in North America In 2017. That year it was the sixth most profitable mobile game in the world, just behind Clash of Clans. Worldwide, Fate/Grand Order has been downloaded 32 million times.
But Fate/Grand Order isn't the only surprise on the list. Square Enix's Final Fantasy series had no major releases in 2018, only an abridged rerelease, Final Fantasy XV: Pocket Edition, but seems to have an undying constituency anyway. Final Fantasy fans also likely gave a boost to turn-based mobile RPG Granblue Fantasy, which reunited Final Fantasy III art director Hideo Minaba with composer Nobuo Uematsu for their first collaboration since 2007's Lost Odyssey. Ensemble Stars and Monster Strike are also popular mobile games in Japan.
The list varies substantially from list of top games Twitter released at the end of 2018, which captured U.S. tweets only. Fortnite is the winner on that list, followed by Call of Duty, Overwatch, Pokemon, EA Sports Madden NFL, NBA 2K, Super Mario, Super Smash Bros., Splatoon and Grand Theft Auto. Just as sports game don't appear on the international list, the top games in the United States largely avoided the mobile releases popular in other regions.
Twitter also took a look at the most popular esports teams and players too. Here's the top 10 most tweeted about esports players:
Seth Abner (@OpTic_Scumper)
Félix Lengyel (@xQc)
Juan DeBiedma (@LiquidHbox)
Yiliang Peng (@TLDoublelift)
Ian Porter (@OpTic_Crimsix)
Gabriel Toledo (@FalleNCS)
James Clayton Eubanks (@Clayster)
William Peter Hjelte (@TSM_Leffen)
Dillon Price (@Attach)
Thomas Paparratto (@ZooMaa)
And the top 10 most tweeted about esport franchises:
FaZe Clan (@fazeclan)
OpTic Gaming (@opticgaming)
Cloud9 (@cloud9)
FNATIC (@FNATIC)
TSM (@tsm)
Houston Outlaws (@outlaws)
Dallas Fuel (@dallasfuel)
G2 Esport (@g2esports)
London Spitfire (@spitfire)
Team Liquid (@teamliquid)
While gaming was a big social media topic in 2018, even the biggest games couldn't compare to some of the year's biggest tweets, such as the 1.8 million likes for South Korean boy band member J-Hope, who posted a video for the In My Feelings Challenge. A tweet from former president Barack Obama and a tweeted video of a dog receiving placebo ear drops rounded out the top three tweets of the year. Can Fortnite beat the other games and the good dogs in 2019?