'Fortnite' Motel, RV Park & Challenge Coin Location Overtime Challenge Guide
Fortnite 's Overtime Challenges are officially live, and we want to make sure you complete them all. In this quick guide, we'll reveal locations for the Motel, RV Park and Creative Mode Challenge Coins.
Search Chests or Ammo Boxes at a Motel or RV park in Fortnite
For this challenge locating the Chests or Ammo Boxes shouldn't be too difficult, but you might not know where the Motel or RV park are located. Simply follow the maps below to reach the desired spot.
Motel: It's located here northwest of Pleasant Park.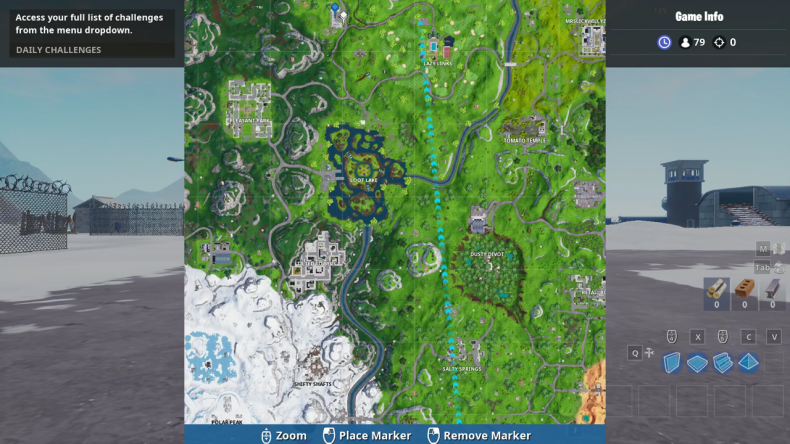 RV Park: It's located here northeast of Retail Row.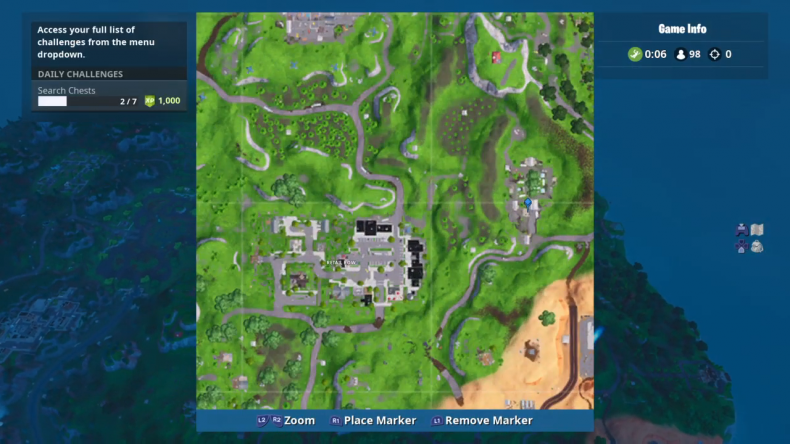 There are plenty of places to find Chests or Ammo Boxes around these locations. If you want exact Chest locations, an interactive map like the one found on IGN is probably the best way to get the job done. That being said, both of these locales are pretty much drenched in Chests. Find seven Ammo Boxes or Chests and challenge completion is yours.
How to collect Coins in featured Creative Islands
This one is a little difficult to write a guide for because the featured Creative Islands may change from day to day, but we'll offer some tips most applicable to the date of publish.
To find a featured Creative Island, all you have to do is boot up Creative Mode from the mode select menu when you launch Fortnite. From there, you'll be taken to a hub area with several featured Portals. To complete the challenge, just collect 15 Coins from inside these Portals.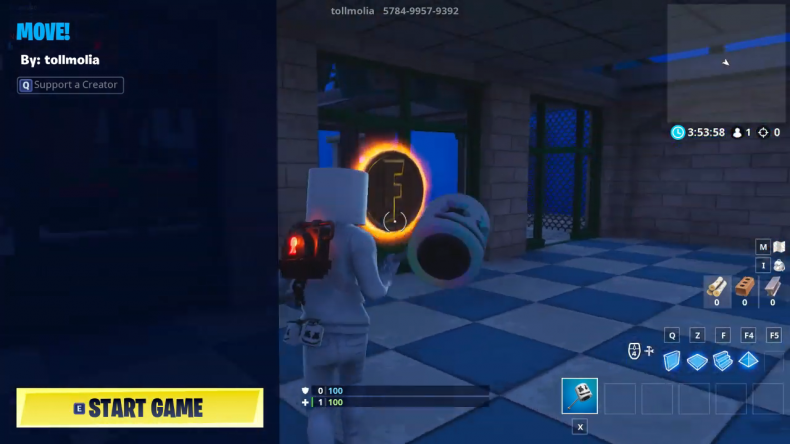 As of right now, the easiest featured Creative Islands to collect Coins include "Move!" by tollmolia and "Sky Snipes V2" by notnellaf. As soon as you enter the lobby and press the designated key to start the game, you'll see these large golden coins floating around the map. Collect 15 by the time the Overtime Challenges end to collect your reward.
Fortnite is available on PS4, Xbox One, Switch, PC and mobile.
What are your thoughts on the Overtime Challenges so far? Were you able to find the Motel, RV Park and Challenge Coins? Tell us in the comments section!