'Fortnite' Mysterious Claw Mark Locations Week 1 Wolverine Challenge Guide
Fortnite Season 4 features a new skin for Battle Pass owners to unlock—Wolverine!
To finish the Week 1 Wolverine Challenge, players must investigate at least three mysterious Claw Marks on the Battle Royale map. In this guide, we'll reveal four locations you can use to get this challenge done fast.
Fortnite Mysterious Claw Mark Locations
To help narrow down your investigation, it's worth noting that all the aforementioned Claw Marks are found in the Weeping Woods area. If you get lost, just make your way around that PoI and you shouldn't have any issue finding the marks you seek. These marks will also only appear if you have the Battle Pass. If you don't see them, back out to the main menu and buy the pass.
Claw Mark Location 1: The first Claw Mark is located here, in the southeast section of the location.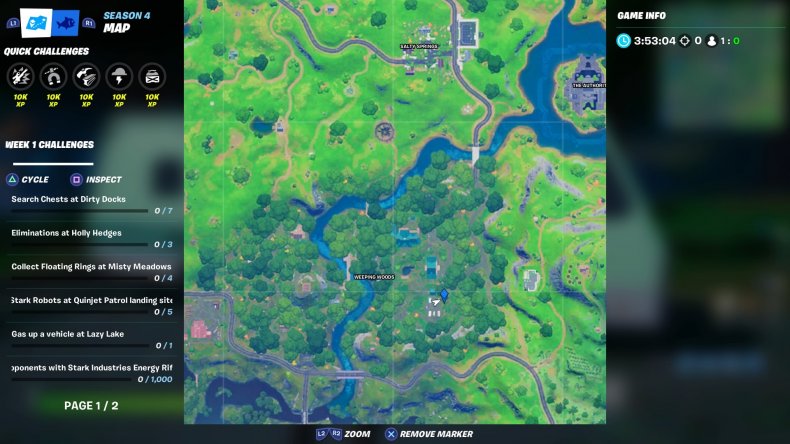 At the trailer park, you'll see that this trailer has Claw Marks on its side.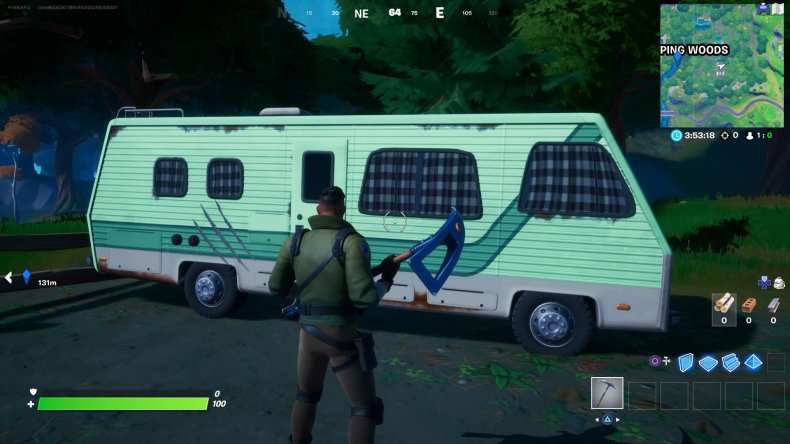 Claw Mark Location 2: The second Claw Mark is just south of that location.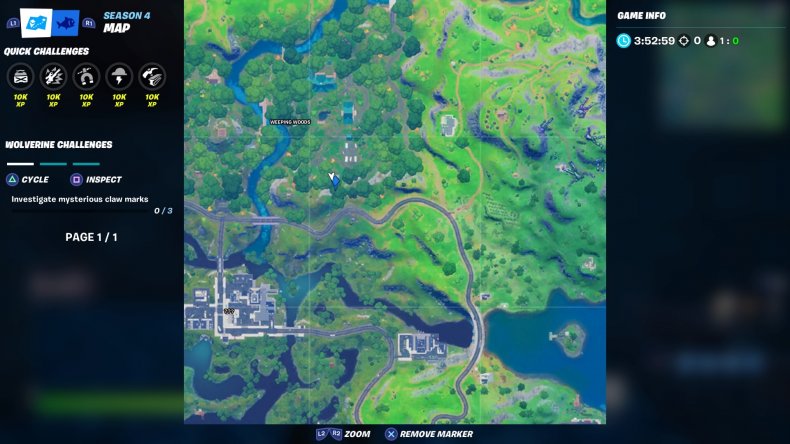 Go in the nearby bathroom building, and you'll see some Claw Marks on the stall.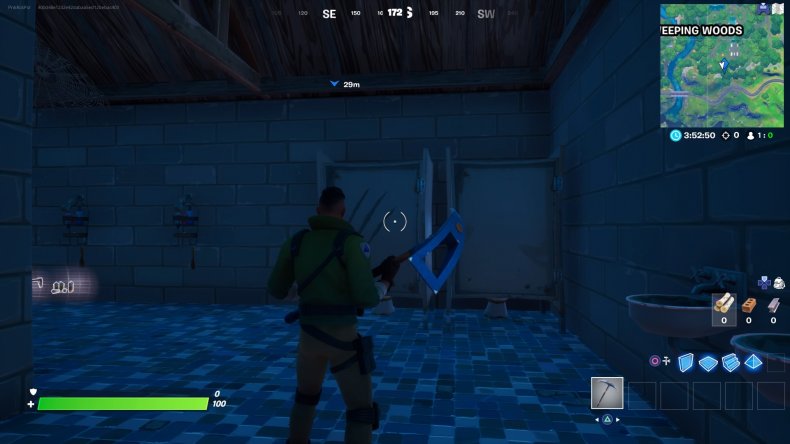 Claw Mark Location 3: A third mysterious Claw Mark can be found at this shack on a hill in the southern section of the PoI.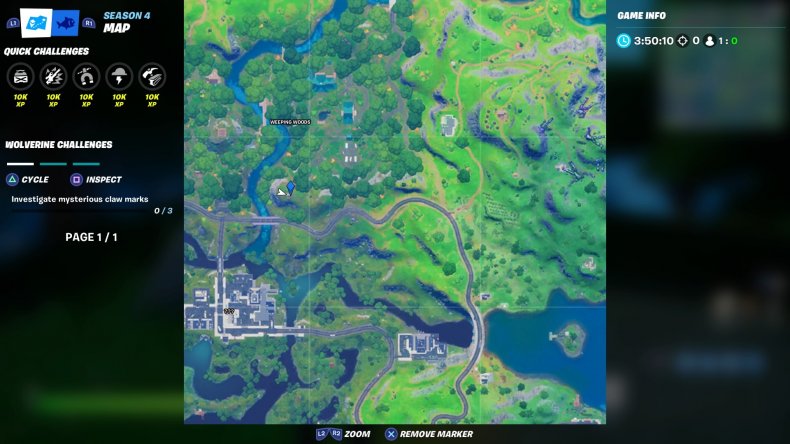 The Claw Mark is on the rock next to the shack.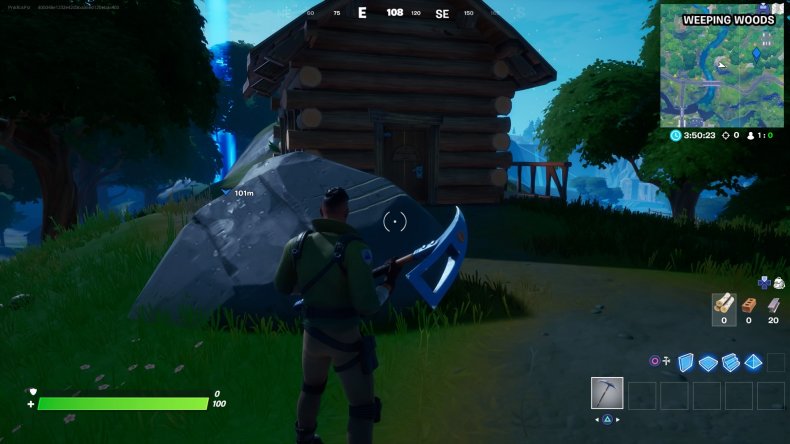 Claw Mark Location 4: If you need it, a fourth mysterious Claw Mark is at this little pond towards the center of Weeping Woods.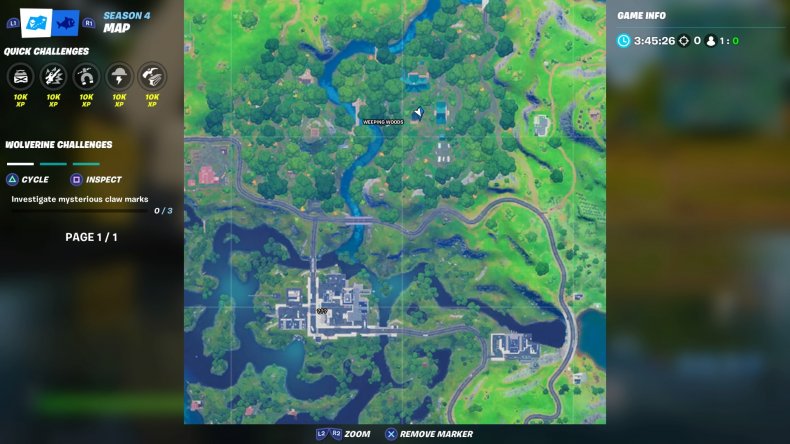 The mark is once again seen on a rock. Just visit three out of four of these locations, point your Pickaxe at the Claw Mark and you'll be one step closer to unlocking Wolverine at a later point in the Season.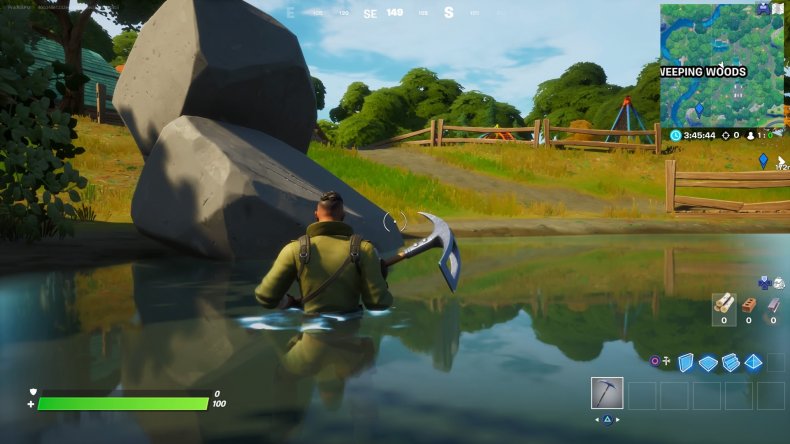 Fortnite Season 4 Week 1 Challenges
This Wolverine Challenge is just one task on the larger list of Week 1 Challenges that went live in Fortnite earlier today. Here's the full rundown of objectives for those who've yet to see them at the in-game Challenge Table.
Search Chests at Dirty Docks (seven)
Eliminations at Holly Hedges (three)
Collect Floating Rings at Misty Meadows (four)
Eliminate Start Robots at Quinjet Patrol landing sites (five)
Gas up a vehicle at Lazy Lake
Deal damage to opponents with Stark Industries Energy Rifles (1,000)
Eliminate Doctor Doom at Doom's Domain (three)
Investigate Mysterious Claw Marks (three) [Wolverine Challenge]
Fortnite is available now on PS4, Xbox One, Switch, PC and Android.
Were you able to investigate three Mysterious Claw Marks on the Battle Royale map? What are your thoughts on the Wolverine skin? Tell us in the comments section!