'Fortnite' Mysterious Pod, Beef Boss, Remedy and Dummy Locations for Predator Challenges
Fortnite's Jungle Hunter Challenges are officially live, and that means Predator is on the prowl. In this guide, we'll help you complete the first two challenges in the set focused on finding the Mysterious Pod and talking with Beef Boss, Remedy and Dummy. Once you know these locations you shouldn't have too much trouble tracking down the first rewards.
Find Mysterious Pod
The Mysterious Pod can be found here, in the northwest corner of Stealthy Stronghold.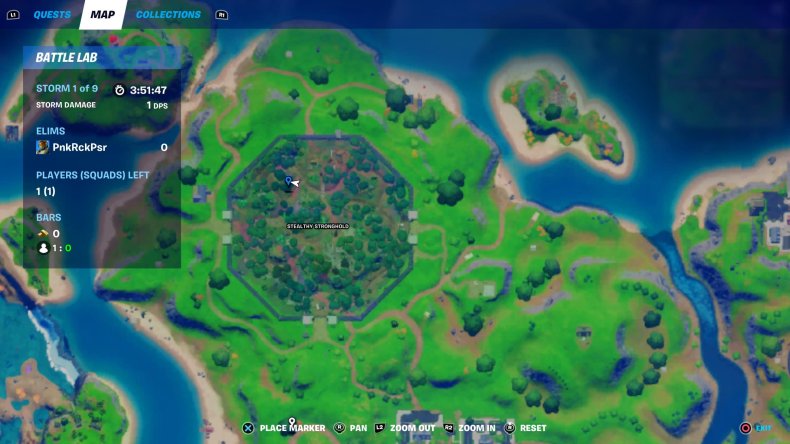 You'll see the ship nestled amongst the trees. As an added bonus, you can even break open the front of it with your Pickaxe to reveal a Chest as well. This is going to be a busy location over the next few days, so don't be surprised if somebody else gets to the loot before you. In terms of the Jungle Hunter Challenges, though, all you have to do is visit the above-listed spot.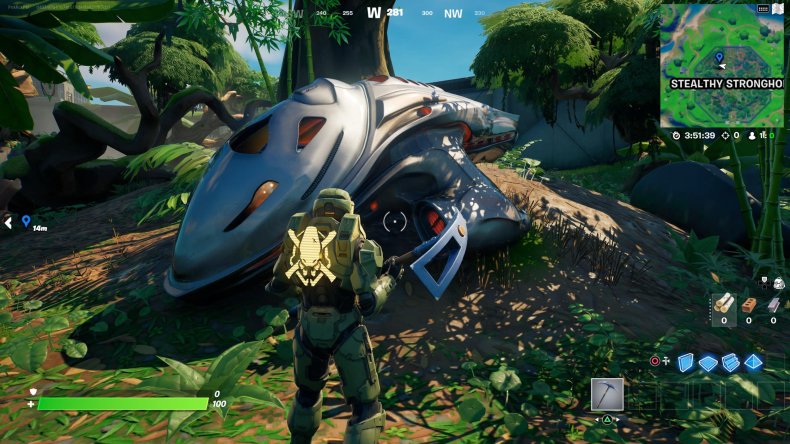 Talk with Beef Boss, Remedy and Dummy
The challenge description for this one suggests other characters on the map have noticed suspicious happenings lately. As a result, you'll need to talk to Beef Boss, Remedy and Dummy over the course of your matches. Each of these characters has two possible spawn locations, so, if they're not in the first listed spot, you can either go to the second one or load into a new match till you get the location you like. You'll know you're in the right place when you see a dialogue bubble appear as you approach the area.
Beef Boss is predictably found at the Durrr Burger and Durrr Burger Food Truck. The Durrr Burger building is here, in the southwest corner of Weeping Woods.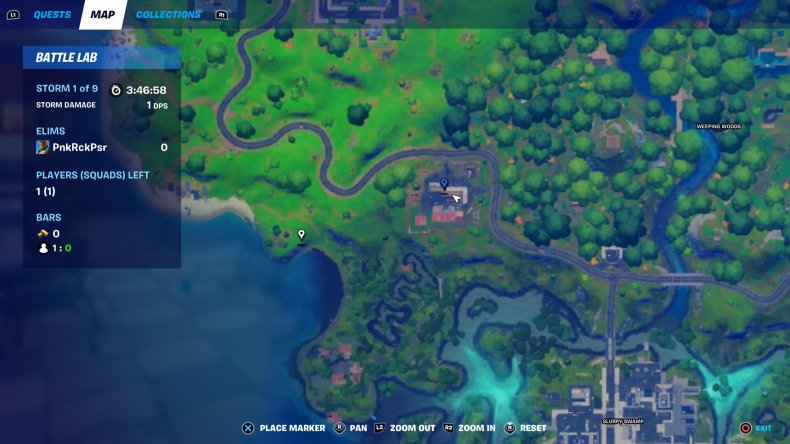 Just go inside the front door, and you should see him standing there.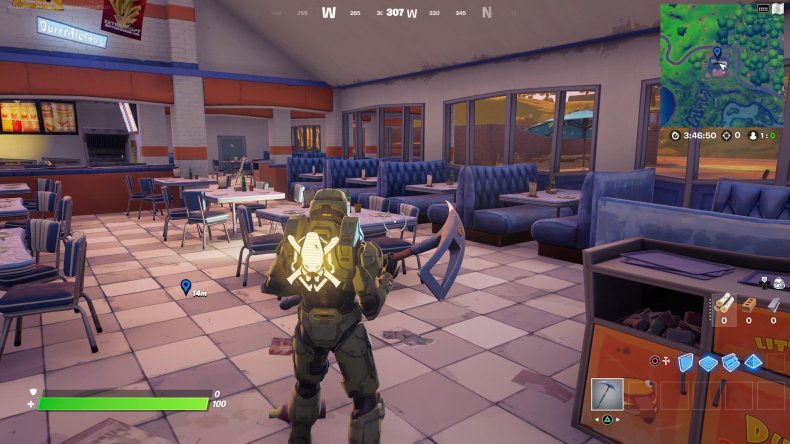 The second possible location for Beef Boss is on this hill between Pleasant Park and Stealthy Stronghold. That's where you'll find the Durrr Burger Food Truck.
As for Remedy, her first possible spawn location is in the southeast corner of Craggy Cliffs.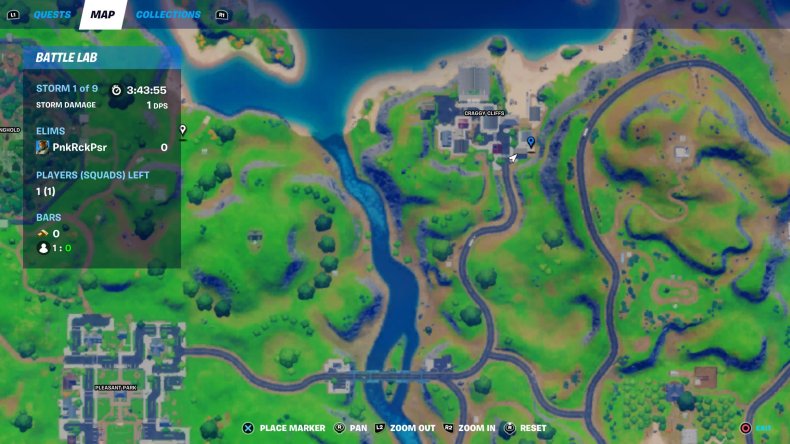 She's inside this building with the ATM and dumpster out front.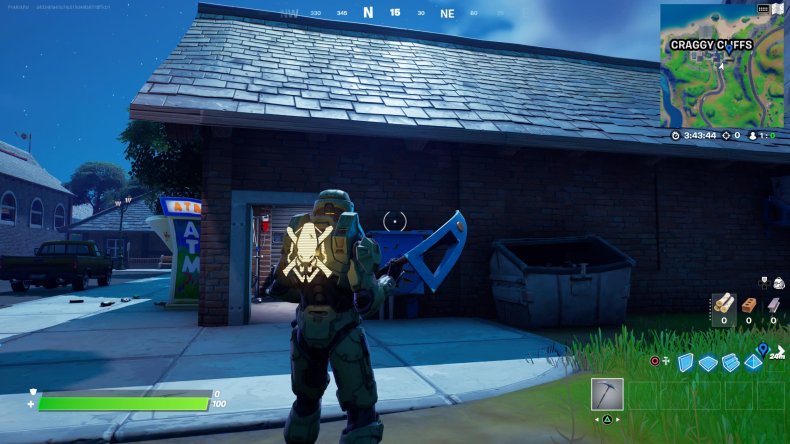 She can also be found at the Hilltop House landmark, which is on this hill northeast of Pleasant Park.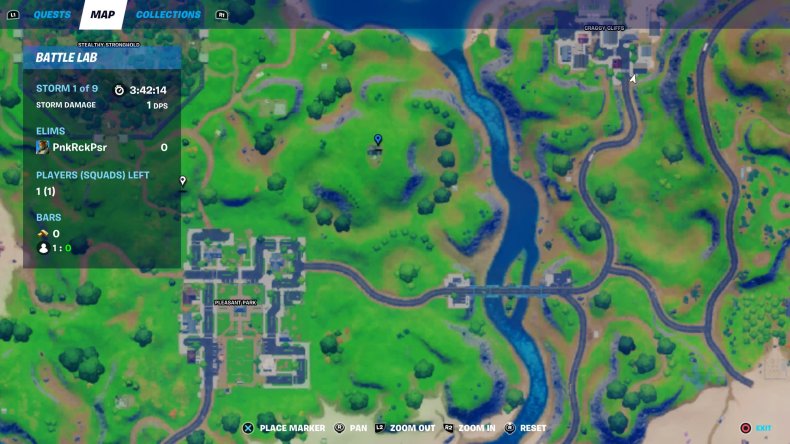 If you want to talk to Dummy, his first spawn location is at this campsite situated between Pleasant Park and Stealthy Stronghold.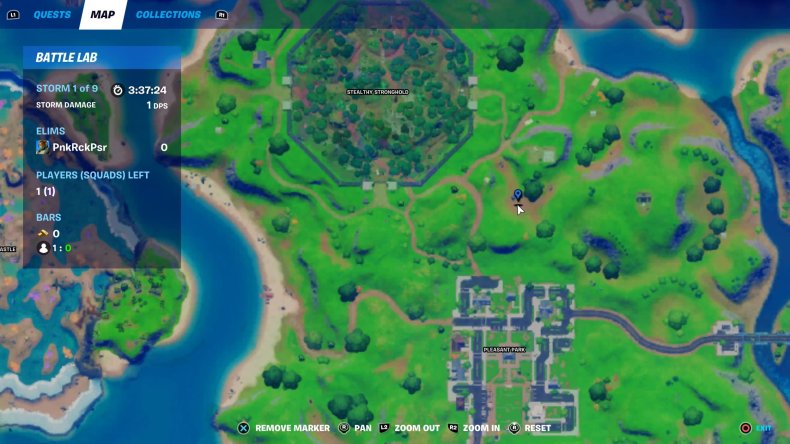 He can also be found at the Compact Cars landmark as well, which is located west of Dirty Docks. Just talk to these three characters by interacting with them, and you'll be well on your way to unlocking the elusive Predator skin over the next few weeks.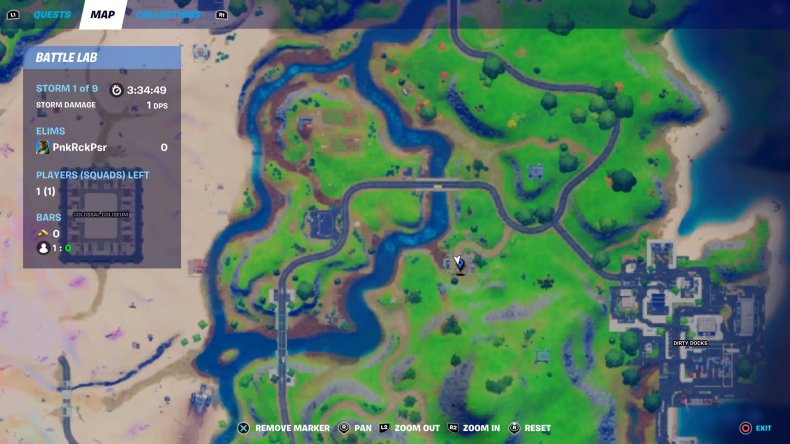 Fortnite Predator/Jungle Hunter Challenges
Fortnite update 15.20 marks the first week of Predator Challenges in Fortnite, which means there's a lot we still don't know about how Epic intends to roll them out. That being said, following this first batch, it looks like there will be a few new tasks to complete each week. Here's a full list of the leaked challenges we know so far.
Find Mysterious Pod
Talk with Beef Boss, Remedy and Dummy
Collect Medkits
Collect Legendary weapons or rarer
That's all you need to know about the Mysterious Pod, Beef Boss, Remedy and Dummy in Fortnite.
What are your thoughts on the Jungle Hunter Challenges so far? Were you able to find the Mysterious Pod and talk with all the mentioned NPCs? Tell us in the comments section!