Fortnite comes to the real world as Epic Games has announced a collaboration with everyone's favorite toy blaster company Nerf. That's right, Fortnite weapons are getting the Nerf treatment, and we can hardly wait.
The Fortnite AR-L Blaster is the first Fortnite gun to become real. This bad boy features rapid-fire motorized blasting and flip-up sights, along with a 10-dart clip and two rounds of Elite darts. The Fortnite AR-L Blaster requires four AA batteries to power its motors, which are not included.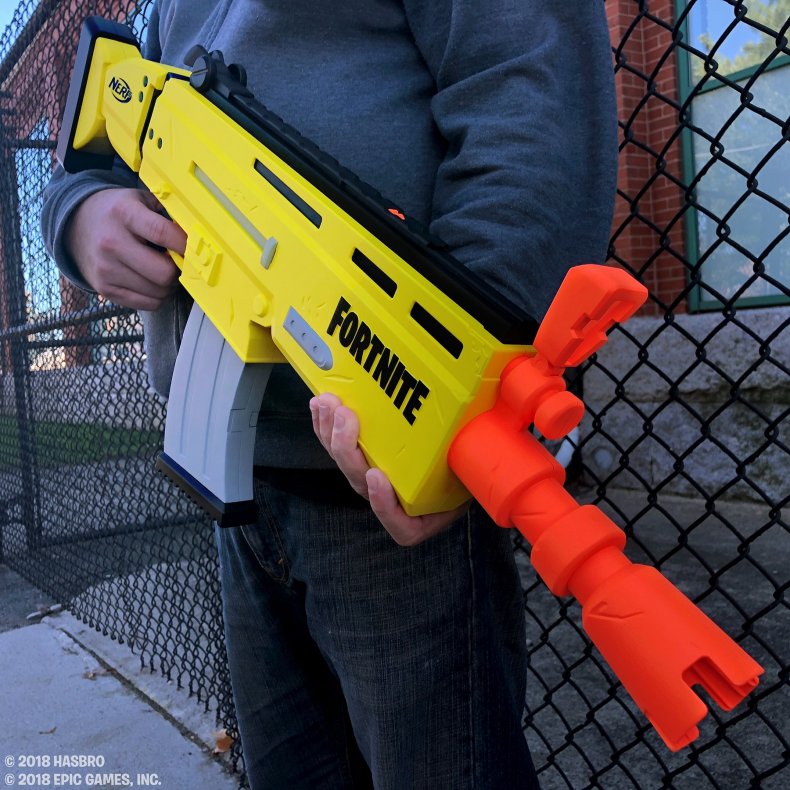 If you're headed to TwitchCon this weekend, you're in luck. The Nerf Fortnite AR-L Blaster will be displayed to attendees, so you'll be some of the first people in the world to get their eyes on the sweetness.
"Hasbro is well-known for bringing iconic brands to life, and we're honored to collaborate on an awesome lineup that delivers on the fun of Fornite," Epic Games co-founder Mark Rein said in a press statement. "Nerf blasters are truly the best way to reenact Fortnite battles outside of the game, and we can't wait to see our fans create Fortnite stories all of their own with the iconic accessories seen in the game, or by bringing the battle offscreen with Monopoly."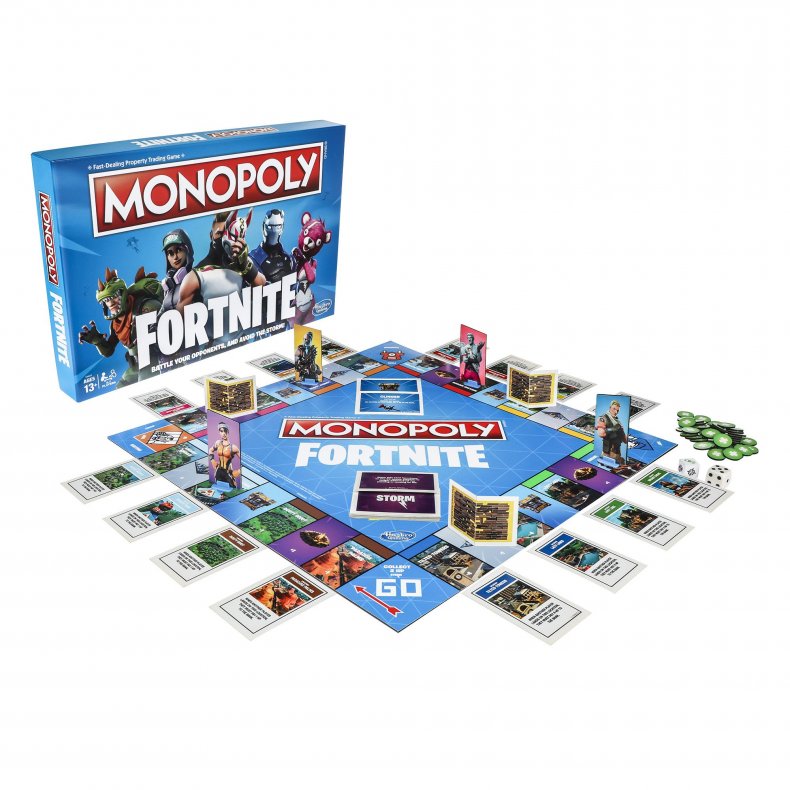 If that wasn't enough Fortnite for you, Hasbro is also releasing a Fortnite version of Monopoly. While the fundamental gameplay of circling board and claiming properties remains the same, Monopoly Fortnite replaces money with health points adds an "action die" that allows players to find health packs, build walls and more. If you are a Monopoly hater, it sounds like this version is nothing like the tired real estate game your parents grew up playing.
Monopoly Fortnite is available tomorrow, and will retail for $19.99. Unfortunately, the Fortnite Nerf blaster will not be ready for the holiday season. The AR-L is expected to ship on June 1, 2019 and will retail for $49.99.
So what do you think? Are you interested in getting a Nerf version of your favorite Fortnite guns? What gun do you hope gets turned into a Nerf blaster next? Let us know your thoughts in the comments section below.