'Fortnite' Off-Road Tire Locations and How to Modify Vehicles for Week 5
Fortnite's Week 5 Challenges have just gone live, and the most obtuse task of the bunch asks players to modify vehicles with Off-Road Tires. In this guide, we'll explain where to find Off-Road Tires in Fortnite and how to use them to improve any vehicle on the map. The new feature was added in update 16.20 on Tuesday, and now we'll show you how to use it.
Where to find Off-Road Tires in Fortnite
Off-Road Tires in Fortnite are most reliably found at Chonker's Customs. It's a new garage point of interest situated next to the Gas Station at Catty Corner. This is the location marked on our mini-map: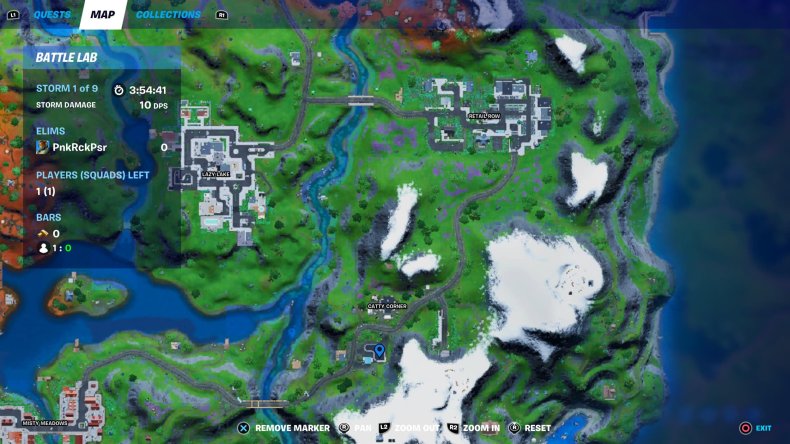 Provided you can get there quick enough, there's a set of Off-Road Tires that always spawns inside the building.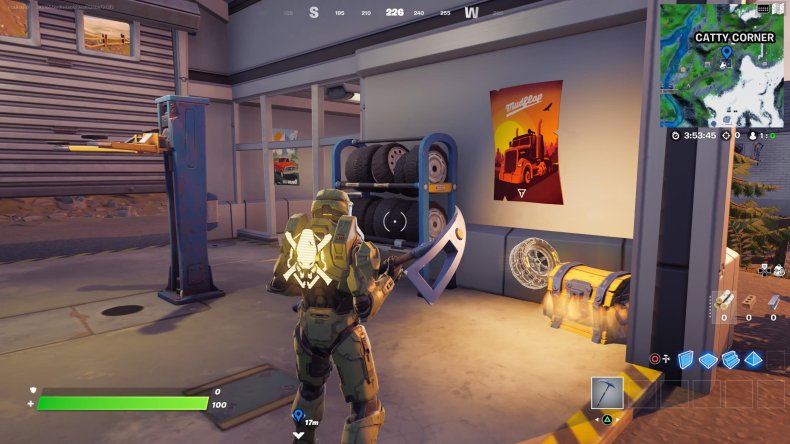 Destroy this tire display with your Pickaxe, and you'll get one Off-Road Vehicle Tire mod in return. If that stand has already been destroyed, additional Off-Road Tires can be found as floor loot, typically around the back of the establishment. In the event Catty Corner fails you, Off-Road Tires are likely, but less guaranteed, to spawn close to most Gas Stations or garages.
Here's a Gas Station with a tire spawn at Sweaty Sands: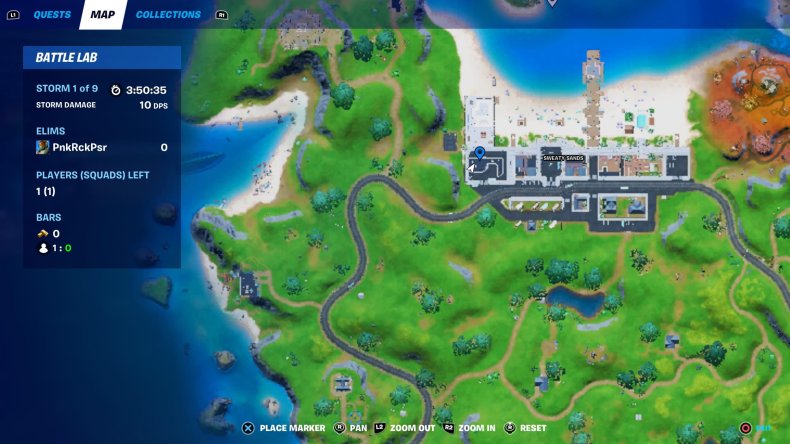 We also found another viable option at Holly Hedges. Just make your way from Gas Station to Gas Station, and you should find the tires you seek.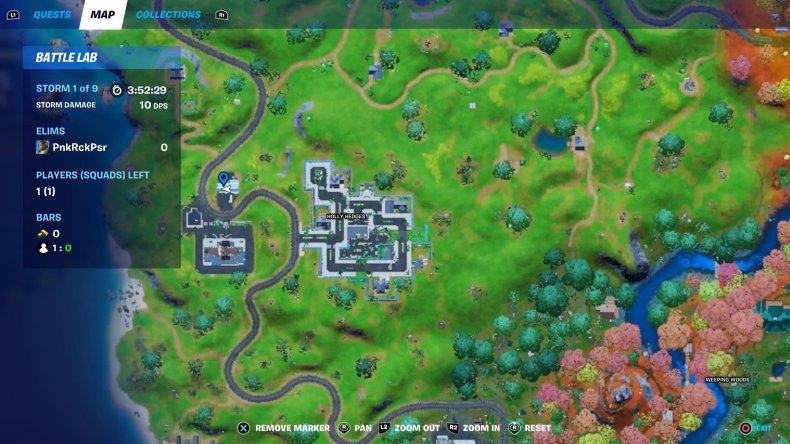 How to mod vehicles in Fortnite
Once you've got at least one Off-Road Tires mod in your inventory, you can toss it on any drivable vehicle you might encounter. And, since you likely already had to go to a Gas Station or garage to get the Off-Road Tires, there shouldn't be a vehicle too far behind. Just equip the item, and you'll be able to throw it onto a vehicle like so.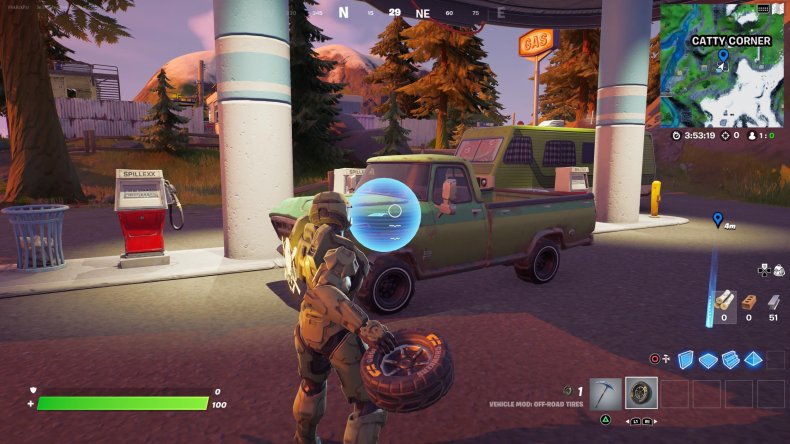 Once the vehicle has been upgraded, you'll see that it's clearly more prepared to handle some off-road adventures with your Squad.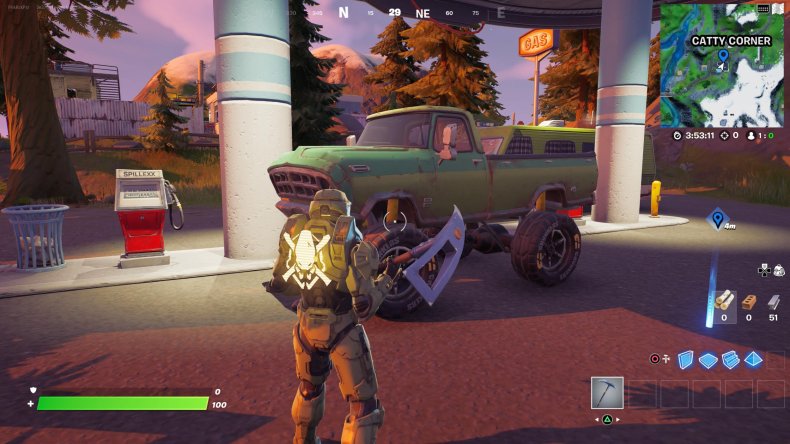 Modding a vehicle sounds like a new feature that might be difficult to use, but it's actually deceptively easy compared to Season 6's somewhat convoluted crafted system. That's all you need to know about Off-Road Tire mods in Fortnite.
Fortnite Week 5 Challenges
Modifying vehicles with Off-Road Tires accounts for just one of eight new challenges going live in Fortnite on Thursday. While many of the new tasks are also vehicle-focused, they're far simpler to understand. Here's the full list of Week 5 Challenges for those who've yet to see it in-game:
Deal Damage with SMGs (1,000)
Search Ammo Boxes (five)
Use a Campfire
Modify vehicles with Off-Road Tires (three)
Drive from Sweaty Sands to Colossal Crops without leaving the vehicle
Maintain a speed of 65 or greater for four seconds in a vehicle
Get two seconds of airtime in a vehicle
Collect Bars (1,000) (2,000) (3,000) (4,000) (5,000) [Legendary Quest]
Fortnite is available now on PS5, PS4, Xbox Series X|S, Xbox One, Switch, PC and Android.
Were you able to modify a vehicle with Off-Road Tires? What's the toughest Week 5 Challenge so far? Tell us in the comments section!