'Fortnite' Party Royale Movie Nite Start Time, Schedule & Location June 26
Fortnite is hosting its own Movie Nite in the Party Royale lobby, and everyone's invited. Want the latest schedule and start times for the June 26 festivities? Want to know where the Big Screen is located? We've got you covered with all the major details.
How to join Movie Nite in Fortnite
To take part in Fortnite's Movie Nite celebration, simply switch over to the Party Royale lobby, load into a match and head to the Big Screen point of interest. It will be labeled for those who've taken part in Party Royale before, but here's the Big Screen's exact location for newcomers.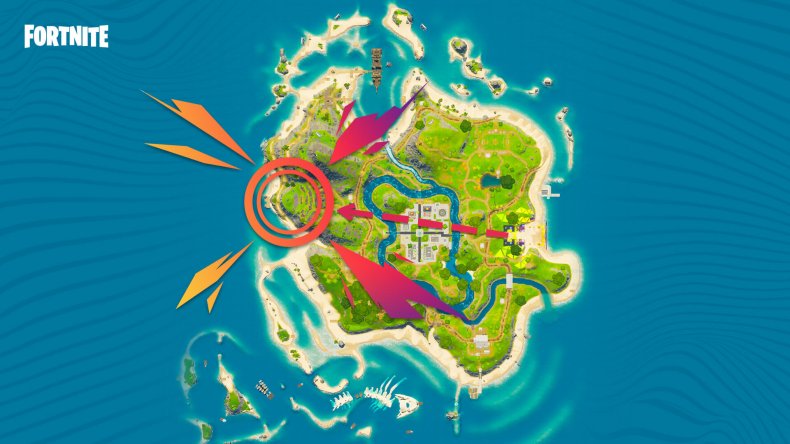 Head to the northwest corner of the island, and the bright lights and signs will almost assuredly guide you to your destination. When you get there you'll see a hill overlooking a giant movie screen. As you watch, the camera will shift to an over-the-shoulder perspective to make the viewing angle more pleasurable.
If you'd like to enable subtitles, that's an option too. Just pause the game, go to Settings and scroll over to the Audio Settings menu signified by the speaker icon. You can toggle subtitles on or off from there.
Fortnite Movie Nite start time and schedule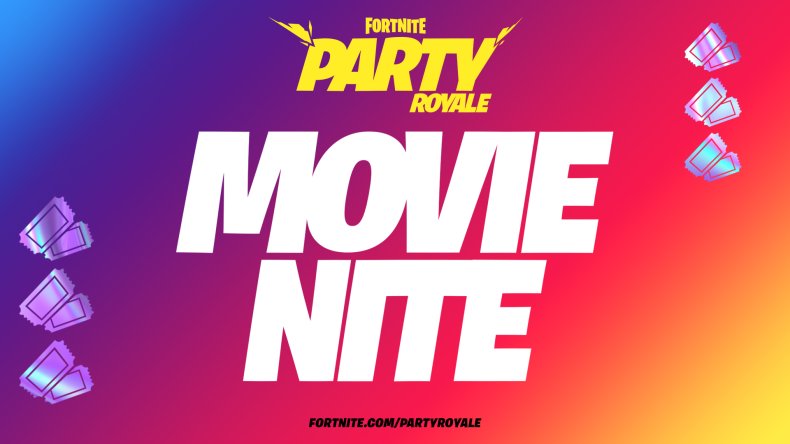 Now that you know how Movie Nite works, we'll recap the latest schedule for our U.S. and U.K. visitors.
U.S. Schedule - Inception
June 26 at 8 a.m. EDT
June 26 at 8 p.m. EDT
June 26 at 11:55 p.m. EDT
U.K. Schedule - The Prestige
A full schedule of start times and movies for all territories can be found at the official Party Royale website.
Those who happen to miss this first run of Fortnite Movie Nite should know this probably won't be the last time something like this happens inside Party Royale. With Inception, The Prestige and Batman Begins all featured in the current global Movie Nite rotation, it's possible we'll see each of these films make their Fortnite debuts in the coming weeks.
Movie Nite also isn't the only thing Fortnite fans have to look forward to in Party Royale either. Folks who missed last night's Thomas Wesley, Young Thug and Noah Cyrus show can catch a rebroadcast of that special concert June 29 at 12 p.m. EDT. With all that in mind, whether on stage or screen, Fortnite Party Royale looks to be pretty busy at the end of June.
Fortnite is available now on PS4, Xbox One, Switch, PC and mobile.
What are your thoughts on Fortnite Movie Nite so far? Will you be tuning in at any of the above-listed times? Tell us in the comments section!