'Fortnite' Patch 7.40 Nerfs Planes, Rocket Launchers: Can it Keep Up With 'Apex Legends'?
Fortnite is releasing patch 7.40 this week, adding a ton of changes to planes, rocket launchers and the editing tool. Design Lead EricSW popped on to the game's subreddit and shared a list of some of the larger changes coming in the patch: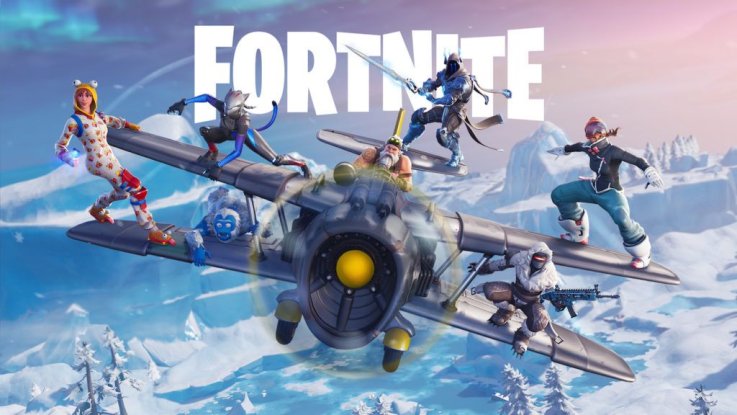 Planes will no longer be able to smash through structures.
Zipline interact prompt added, and using a Zipline will grant fall damage immunity.
Hand Cannon structure damage reduced from 150 to 100.
Turbo Build delay decreased from 0.15s to 0.05s.
Rocket Launcher reload time increased from 2.52s to 3.24s.
Added the ability to crouch while in Edit Mode.
Planes have been a nuisance in Fortnite ever since they were added in early Season 7. Pro players felt that the mobility and range granted to you from the air was too much of a competitive advantage. Regular players hate dying to a speck up above that they couldn't even play around. Now, players can actually protect themselves from others
Over the weekend, I received an email from Epic support asking for my opinion on Fortnite. Curiosity got the better of me and I spent the next 20 minutes answering questions about Epic Games battle royale. Most of the questions were about vehicles, with a larger focus on planes and their effect on the game. They really wanted to know if I felt it was too powerful, could deal too much damage or was just too hard to shoot down. I guess enough players must have agreed that the plane really needed to be toned down for this patch to nerf the vehicle like this.
These changes come after the initial launch of battle royale competitor, Apex Legends. In its first week, roughly 10 million players have joined Respawn's hero-shooter set in the Titanfall universe. Though Fortnite is still top dog with more than 200 million players, it's unclear if the game can hold that spot on forever. Around 125,000 people watched Shroud stream Apex Legends on Twitch over the weekend, knocking Fortnite from the most-viewed spot.
Do you think these changes are enough to keep you playing Fortnite or has Apex Legends become your main battle royale? Tell us in the comments.
'Fortnite' Patch 7.40 Nerfs Planes, Rocket Launchers: Can it Keep Up With 'Apex Legends'? | Gaming