'Fortnite' Plane Guide: X-4 Zipline Spawn Locations & How to Fly One
Fortnite Season 7 brings the X-4 plane to Battle Royale, but finding one may be difficult given how popular the 7.0 update has been. In this quick guide, we'll outline several possible plane locations and explain what the X-4 offers in terms of gameplay.
Fortnite Plane Locations
If you're looking for a plane in Fortnite, a general rule of thumb is that planes often spawn in large hangars near zipline locations scattered across the Season 7 map. These spots may change as players start piloting planes and moving them, but here are a few places for your landing consideration if you hope to snag an X-4 early.
1) Close to the "L" in Lonely Lodge (this will take you to Retail Row.)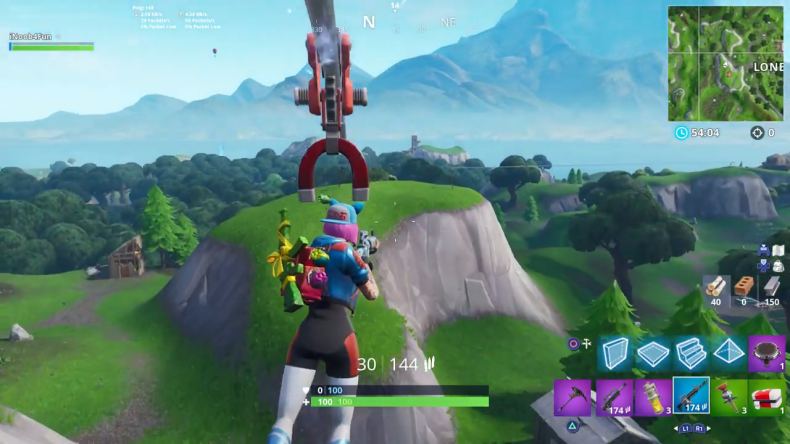 2) In the left quadrant of Tomato Temple close to the "O" in Tomato.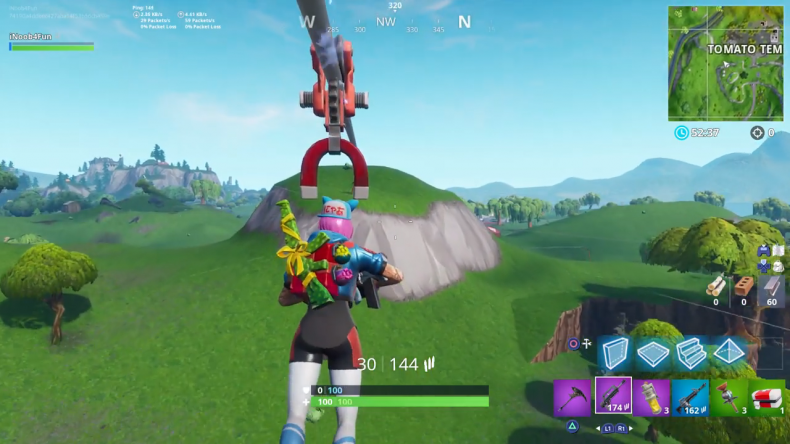 3) Between Loot Lake and Pleasant Park towards the new area of the map.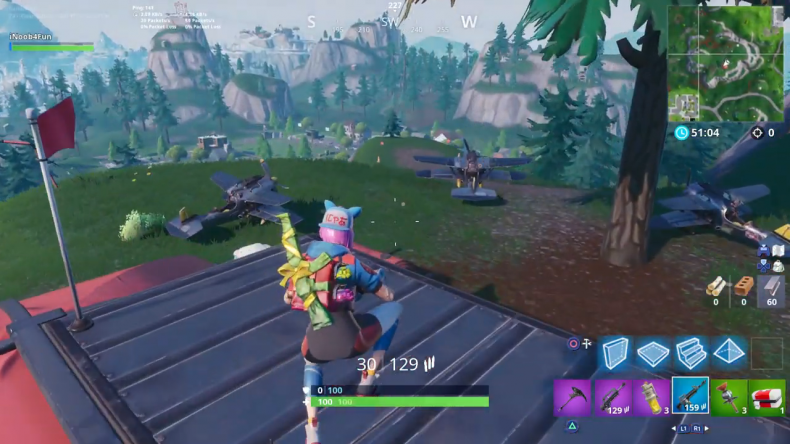 4) Frosty Heights is obviously your best bet, because there are several spawns and hangars in the center of that location.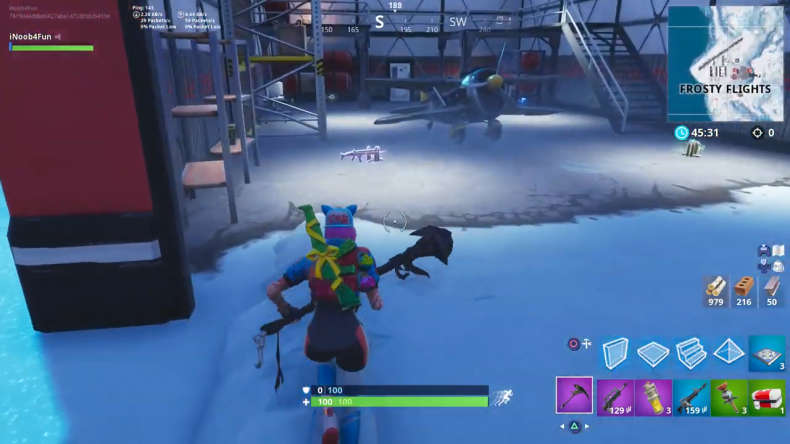 Again, the general rule of thumb for finding planes in Fortnite is to use ziplines as your guide. Follow them towards the start of a match, and you'll likely find an X-4 in no time.
How to Fly Planes in Fortnite
Once you find a plane, the next step is to fly it. Here are the basic airborne controls.
Right Stick: Switch seat
X/A: Boost
R1/RB: Roll right
L1/LB: Roll left
R2/RT: Shoot
Square/X: Exit
Using this control setup, here are a few X-4 gameplay tips to keep in mind.
The X-4 plane has room for four passengers and one pilot.
Planes have 800 health, which makes them very difficult to take down with anything besides a rocket.
Remember to use your bumpers to roll and dodge bullet fire as it comes in.
Planes do not explode on impact. This means it's possible to smash into the ground or through other structures without taking damage. If your foes have a huge base, a single plane can rip it down.
In short, Planes in Fortnite are ridiculously overpowered but immensely fun. There are plenty of spawn locations, so it shouldn't be too hard to find one over a handful of matches. If used wisely, the X-4 is an absolute game changer.
Fortnite is available now on PS4, Xbox One, Switch, PC and mobile. Planes are featured during Season 7.
What are your tips for using the plane in Fortnite? Were you able to find one? Tell us in the comments section!