'Fortnite' Playground LTM Lets Players Respawn, Many Fixes Due in 4.3
Fortnite 's developers at Epic Games have released their fifth blog post detailing the game's current state of development. With many fixes planned for update 4.3 and beyond, the post's main highlight is a limited Playground Mode that allows players to experiment with the Battle Royale map any way they like.
PLAYGROUND MODE
Fortnite 's Playground Mode is essentially Epic Games' version of the Creative Mode found in titles like Minecraft . In this low-pressure affair, participants enjoy longer match times, increased resource generation and the full roster of Chests and Ammo Crates. Perhaps most critical of all, however, is the addition of respawn. If a player kills you in the Playground, you immediately come back to life.
Since the Playground is meant for practice rather than precision, no stats will be tracked and no Challenges can be completed. It's basically a way for all Squads to hone their skills, discover new Chest locations and master complex building tactics.
BIG CHANGES IN 4.3
In addition to that, there are some big changes due in Fortnite's next update as well. Here's a quick recap of everything mentioned in the blog post:
Building Pro and Toubro Building improvements mean building won't inadvertently be canceled and the correct pieces place when the button is pressed.
An optional aim assist directs your crosshair to the closest square while building in Edit Mode.
Challenge notifications track completion progress as you play
IMPROVING THE QUALITY OF THE GAME BEYOND 4.3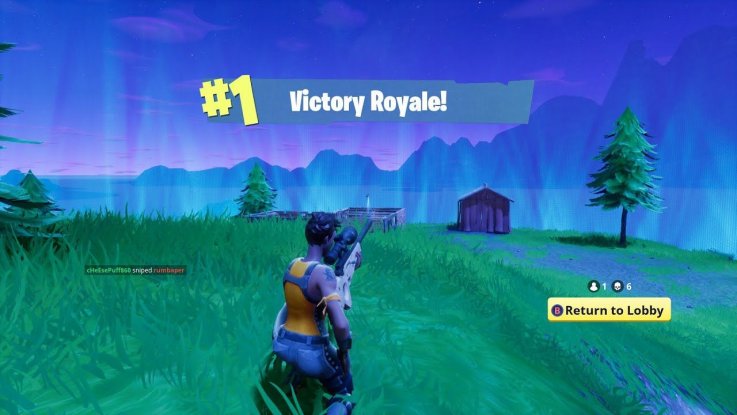 There are also several longterm tweaks the Fortnite dev team continues to work on. Server tick rates and updates have been made with the intention of increasing network performance across the board.
On the UI front, players will also see custom map markers in-game after they're placed. The Mini-map will also get a resolution boost to better accommodate zoom, and the Spectator Mode will eventually display more information about the players you're watching. In fact, even the Victory Royale screen is getting an update to make each celebration feel more rewarding.
With all that in mind, it's clear the Fortnite dev team is committed to refining the less-than-perfect parts of both Battle Royale and Save The World. The Playground will definitely be an interesting experiment worth keeping an eye on, and cleaner menus will presumably make navigation a bit less of a chore. As the early access experience continues on its polished release trajectory, it seems there's no limit to what Epic might do next.
Fortnite is in early access across PS4, Xbox One, PC and iOS.
What are your thoughts on Fortnite getting a PlayGround Mode? Is it a tease of more respawn-based modes to come? Tell us in the comments section!