'Fortnite' Rapids Rest Location and Where to Collect Stone Week 7 Guide
Fortnite Week 7 Challenges are live, and one of the easiest tasks of the bunch requires players to collect 300 Stone from Rapids Rest. Yet, as simple as the objective sounds, you might notice that Rapids Rest isn't actually marked on the Season 3 map. In this guide, we'll reveal the location of Rapid's Rest and explain where to collect Stone once you get there.
Where is Rapids Rest in Fortnite?

Just like fans may have seen in Chapter 2 Season 2, Rapids Rest is located in this riverbed area east of Lazy Lake. It's essentially a little campground on the edge of the rapids.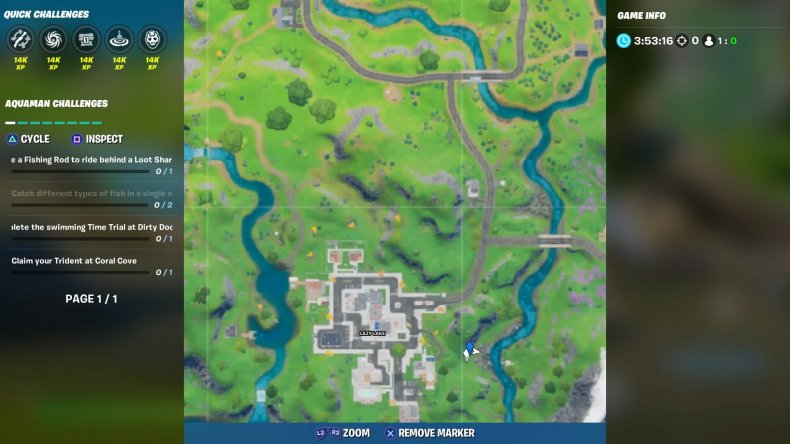 When it comes to collecting Stone at the unnamed PoI, the task should be quite simple. As seen in the below image, there are several huge boulders near the canoe and little guard shack. All you've got to do is land here in Team Rumble at the start of a match, and you should have no problem grabbing those precious resources before other players. Just go to town with your favorite Pickaxe and the easy challenge completion is yours.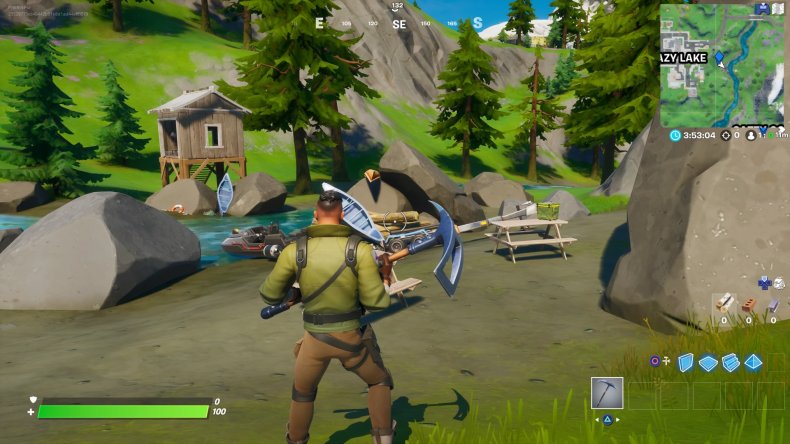 Fortnite Week 7 Challenges
Collecting 300 Stone at Rapids Rest is just one of the Week 7 Challenges that the Fortnite faithful can complete to fill out their Battle Passes this week. Below, we've outlined the full list of objectives for those who've yet to check them out at the in-game Challenge Table:
Search Chests at Retail Row (seven)
Gain health or shields from SLURP at Slurpy Swamp (100)
Collect Floating Rings at Weeping Woods
Find balls of yarn at Catty Corner (three)
Collect Stone from Rapid's Rest (300)
Eliminate Players (five)
Eliminate Players (50)
Search Ammo Boxes at Pleasant Park (seven)
Eliminations at Sweaty Sands (three)
You'll notice that there is no new Aquaman Challenge this week, as most fans have done everything they need to to unlock the special skin, Back Bling and Trident Pickaxe dedicated to the divisive DC superhero. However, the larger list of tasks should still be enough to keep players busy over the next few days. It's possible a hidden challenge might be available somewhere in the mix, but Battle Royale sleuths will have to find that themselves.
That's all you need to know about collecting 300 Stone at Rapids Rest in Fortnite.
Fortnite is available now on PS4, Xbox One, Switch, PC and mobile.
Were you able to locate Rapids Rest using our map? Which of the Week 7 Challenges is giving you and your Squad the most trouble? Tell us in the comments section!