'Fortnite' Search Between Giant Rock Man, Crowned Tomato & Encircled Tree Location
Fortnite Season 7 carries on with a new batch of challenges for Week 5. If you have the latest Battle Pass, one of the toughest challenges asks users to search between a Giant Rock Man, Crowned Tomato and Encircled Tree. We'll show you what the location looks like and where you can find it on the Battle Royale map.
As seen on the map below, the Battle Star is located on a patch of dirt between Wailing Woods and Tomato Temple.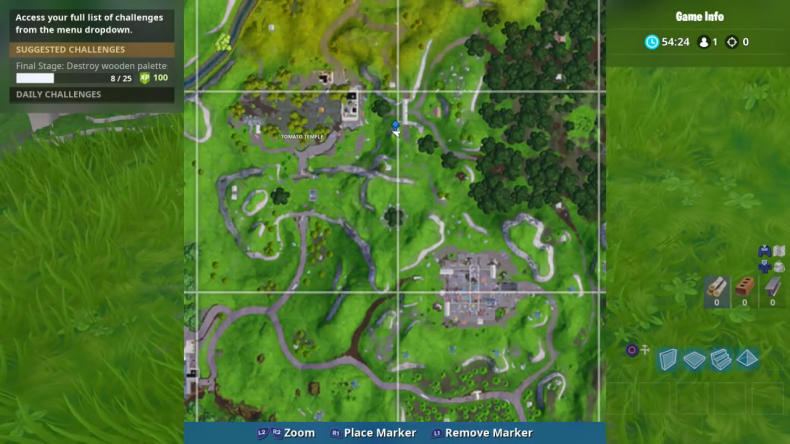 Just outside Wailing Woods is a big tree surrounded by stones, the Crowned Tomato is in the center of Tomato Temple and the Giant Rock Man is part of the cemetery area outside the temple. The spot in between those three landmarks looks like this.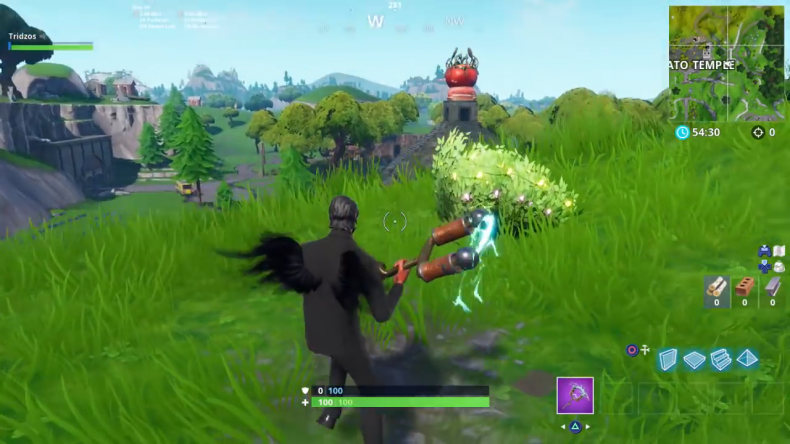 You need the Battle Pass in order to collect this Battle Star, but, other than that, there's nothing stopping you from tiering up. As soon as you get the star, the challenge progress will count.
Fortnite is available on PS4, Xbox One, Switch, PC and mobile. The Week 5 Challenges are the same on all platforms.
Were you able to search between the Giant Rock Man, Crowned Tomato and Encircled Tree? What's your favorite challenge from this week? Tell us in the comments section!