'Fortnite' Search For Buried Treasure & Cannon Location Week 4 Challenge Guide
Fortnite Season 8 features a new batch of challenges for Week 4, and we want to make sure you get them done. Below, we'll reveal how to search for Buried Treasure and show where you can find Pirate Cannons.
How to search for Buried Treasure in Fortnite
The best way to find Buried Treasure in Fortnite is to use the Treasure Map item introduced in update version 8.01. Despite being available in both Floor Loot and Chests, however, it's worth noting that the item itself is Legendary. In other words, you may be looting for a while before you get one of these in your inventory.
Once you do, equipping it creates a beam in the sky that points to the location of the treasure. You can only see the destination marker with the map equipped, so make sure to only have it out during times when there aren't many enemies around. You'll need to keep pulling the trigger every few seconds to keep seeing the ping.
Newsweek subscription offers >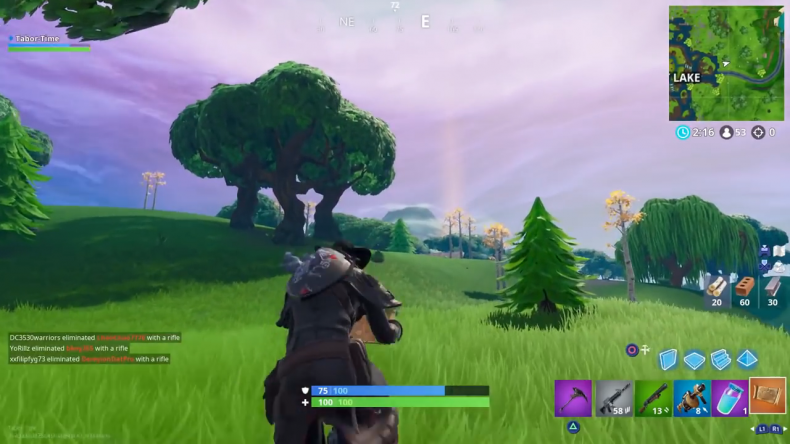 Once you near the Buried Treasure spot, you don't even need to have the Treasure Map in your possession. You'll still see the spot glowing. Take six whacks at the X with your pickaxe, and a Chest will appear. Inside, you'll find a cache of Legendary items that increases in size depending on if you're playing Solos, Duos or Squads.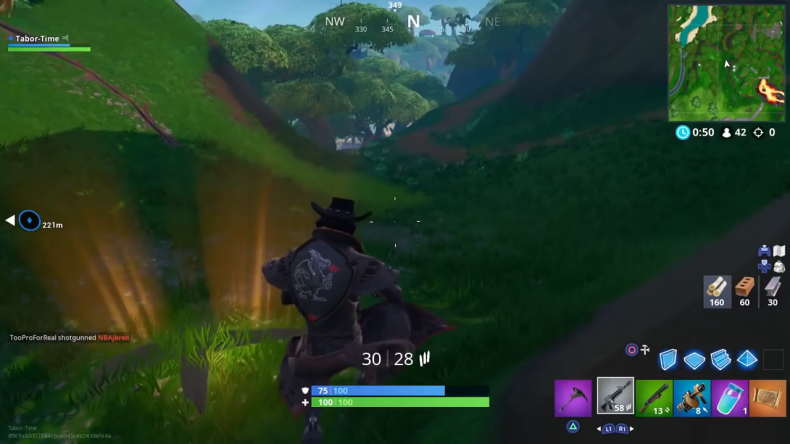 It's also worth noting that, since you technically don't have to have the map in your inventory to loot Buried Treasure, it's also possible to follow another player holding a map to reach the destination. Once you get there, you can steal their booty before they realize what happened.
Newsweek subscription offers >
How to launch yourself through structures with a Pirate Cannon
The Pirate Cannon came to Fortnite alongside the Season 8 update. In order to launch yourself through 25 structures like this Week 4 Challenge requires, you first need to find one. In general, the base place to find Pirate Cannons is around the base of the huge volcano on the map. You'll also find Pirate Cannons at Pirate Camps as well, and several locations for those can be found in our related guide.
Once you find a Pirate Cannon, you should see a button prompt to "Enter Cannon." Do so, and aim the reticle at any structures nearby. Repeat this 25 times to complete the challenge. That's all you need to know to complete these two Week 4 Challenges.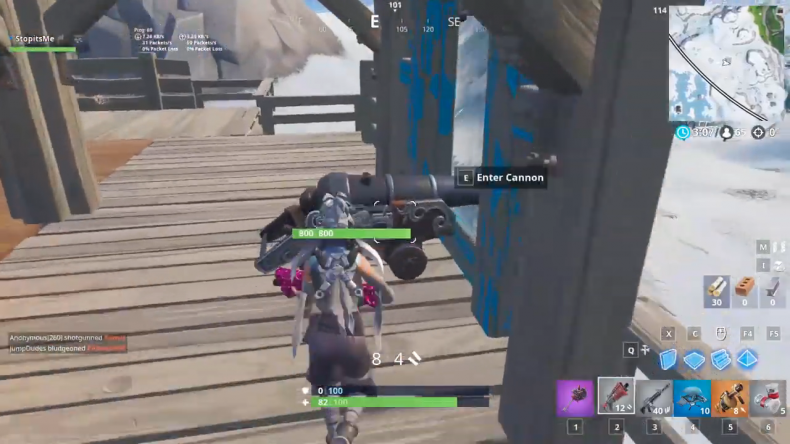 Fortnite is available now on PS4, Xbox One, Switch, PC and mobile. The Week 4 Challenges are live on all platforms. If you need help finding a Baller, we've got a seperate guide for that as well.
What are your thoughts on Fortnite's Week 4 Challenges for Season 8? Were you able to find Buried Treasure and a Pirate Cannon? Tell us in the comments section!
'Fortnite' Search For Buried Treasure & Cannon Location Week 4 Challenge Guide | Gaming