'Fortnite' Search Hidden E in Dive Loading Screen Location - How to Get Sorana
Fortnite Season 11 continues with Dive Challenges for Week 8, and that means the game's most dedicated players will finally be able to unlock the Sorana Battle Pass skin. In this guide, we'll tell you where to find the hidden E in the Loading Screen and recap everything you must do to get this secret Outfit.
Fortnite Hidden E Dive Location
To make the hidden E appear on the Battle Royale map, you must first complete eight of the Dive Challenges that recently unlocked for Week 8. Once you finish those tasks you'll unlock this Loading Screen.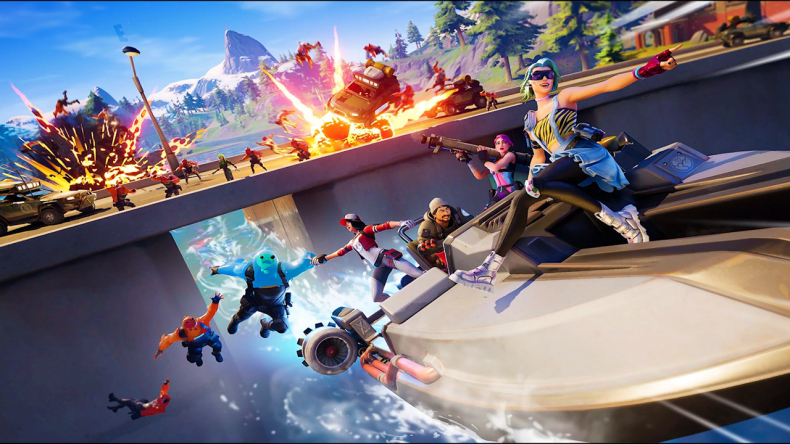 While it may be faint, the hidden E is plainly visible above the street lamp next to all the sparks on the left-hand side of the image. That's the location you need to get to to find the last hidden letter for Season 11.
That location is here on the map, east of Slurpy Swamp and northwest of Misty Meadows.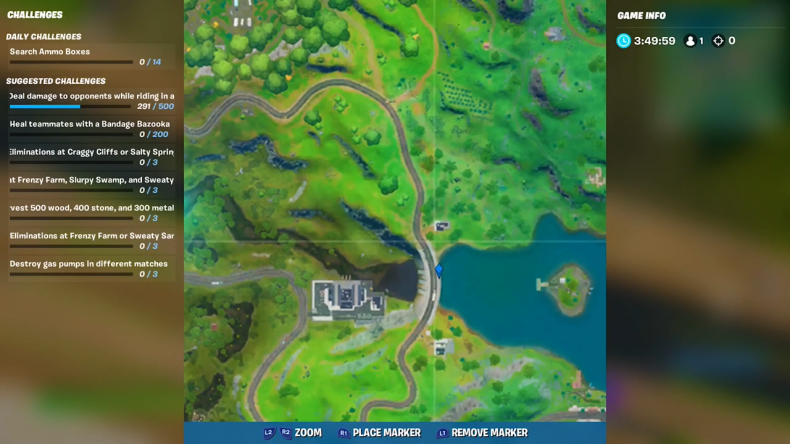 When you get there it will look like this, with the hidden letter E hovering above the street lamp.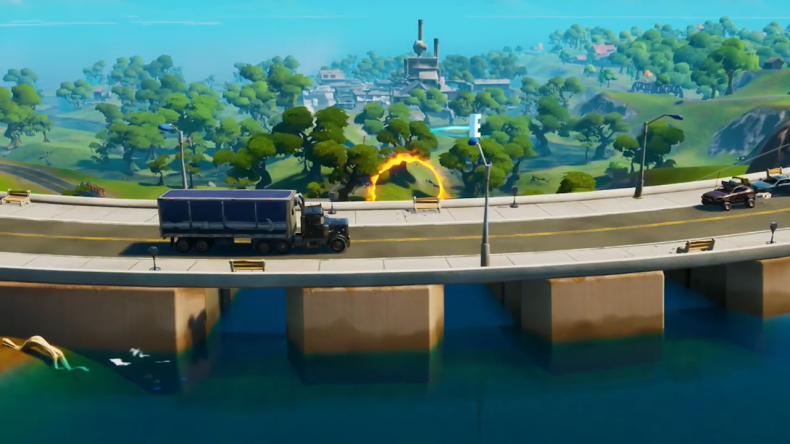 How to Unlock the Sorana Battle Pass Skin
As those searching for the hidden E likely know, the secret letter contributes to tasks that unlock a special skin for the Season 11 Battle Pass. Over the past eight weeks of challenges, players have been asked to collect eight "FORTNITE" letters that each require completing eight challenges for a given week. Just like today's, doing so unlocks a special Loading Screen with the letter's location.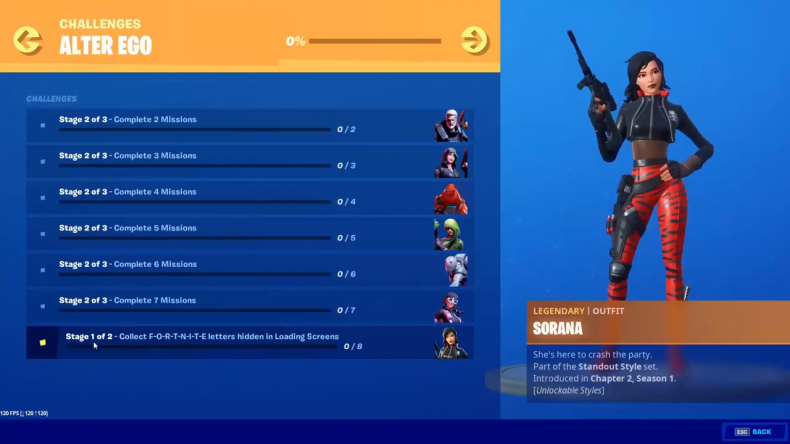 For those who haven't been keeping up, here are the locations of the letters you may have missed.
Next week will feature challenges to unlock a special Back Bling and Pickaxe for Sorona, but those require an additional Loading Screen that is not yet live in game.
Fortnite Dive Challenges
The Dive Challenges for Week 8 are obviously very important for finding the hidden E, so here's a recap of the latest objectives for those who missed them.
Deal damage to descending Supply Drops (200)
Eliminations at Hydro 16 or Holly Hedges (three)
Searching a Supply Drop within 10 seconds of it landing (three)
Complete the swimming time trials at Lazy Lake and East of Hydro 16
Eliminations without aiming down sights (three)
Pull an item, opponent and catch a fish using a Harpoon Gun (three)
Deal damage to opponents within 30 seconds of using a glider (one)
Search two Chests within 30 seconds of each other (three)
Harvest wood within 60 seconds after landing from the Battle Bus in a single match (300)
Deal damage with two different weapons within 30 seconds (one)
Search the hidden E found in the Dive! Loading Screen
That's all you need to know about searching the hidden E to unlock Sorana in Fortnite.
Fortnite is available now on PS4, Xbox One, Switch, PC and mobile.
What are your thoughts on Fortnite's Dive Challenges for Week 8? Did you unlock Sorana? Tell us in the comments section!