'Fortnite' Search Knife Treasure Map Location & Highest Elevations Week 6 Guide
Fortnite 's Week 6 Challenges are live, and we're here to help you with two of the toughest ones. We'll show you where the Knife points to on the Treasure Map loading screen and the locations for the map's highest elevations.
Visit the five highest elevations on the Island
Before starting this Week 6 Challenge, you should know that each elevation spot is marked with an altitude sign like the one shown below. If you don't see the sign, you're not in the right place.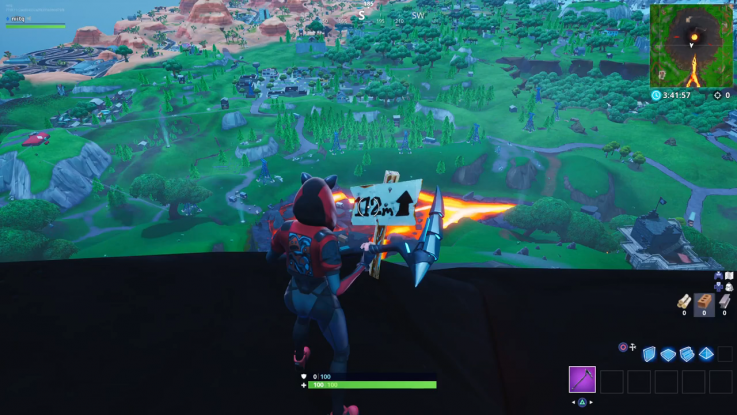 1) Elevation 1: On top of the Volcano.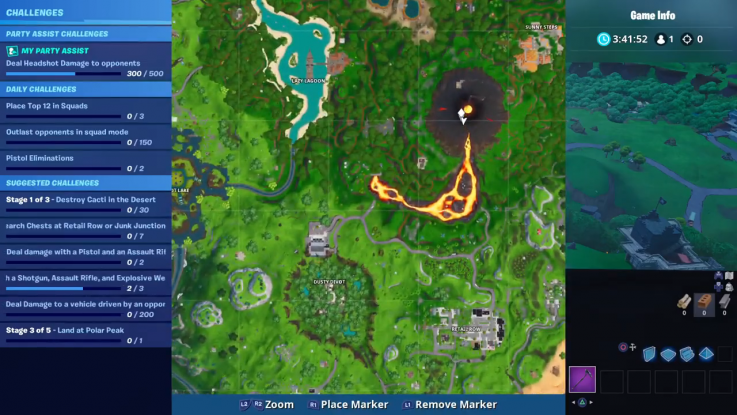 2) Elevation 2: At the top of the castle in Polar Peak.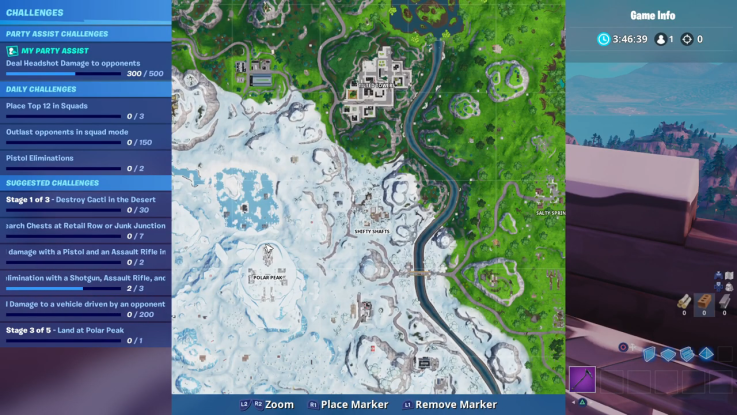 3) Elevation 3: Atop the stranded submarine just outside Frosty Flights.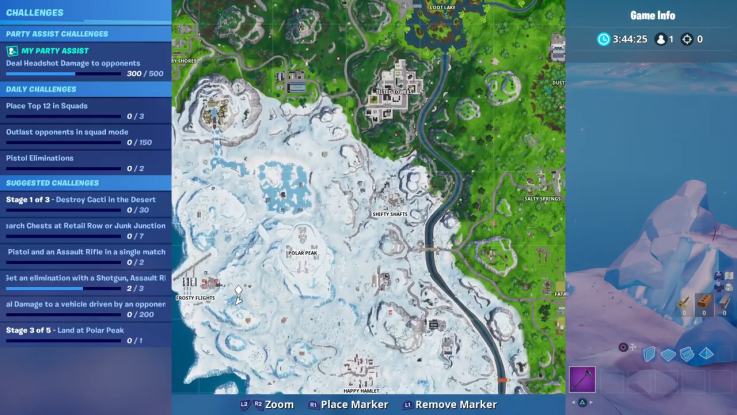 4) Elevation 4: On top of this large formation west of Tilted Towers.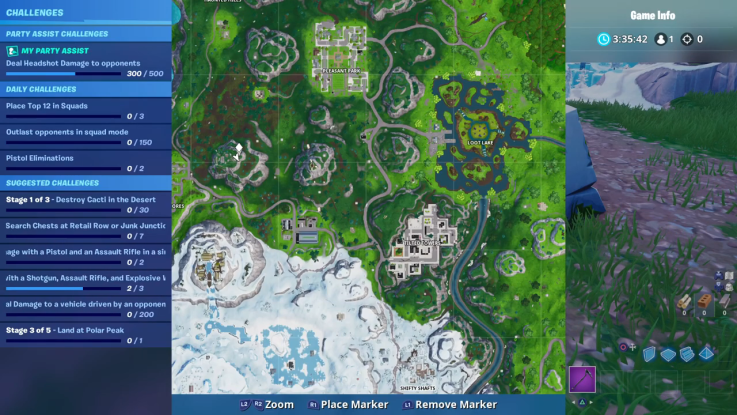 5) Elevation 5: On the other hill east of the previous one. It's directly south of Pleasant Park.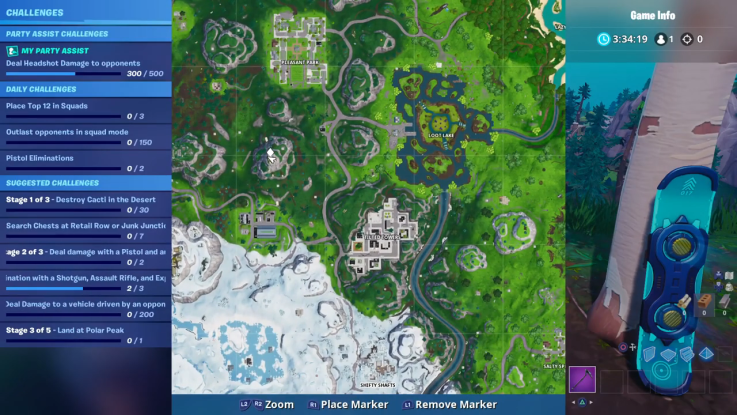 Just visit the signs at each of these five locations to get credit for the challenge.
Search where the Knife sits on the Treasure Map Loading Screen
The Treasure Map Loading Screen was also used for the Magnifying Glass Challenge in Week 3. Here's what it looks like in case you forget. Just like the previous challenge, we need to go to the spot on the map where the object is located.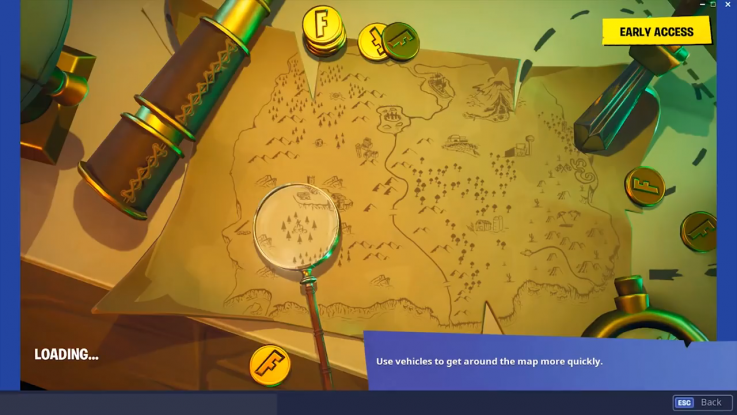 For the Knife, that's this spot between Lonely Lodge and the Paradise Palms racetrack.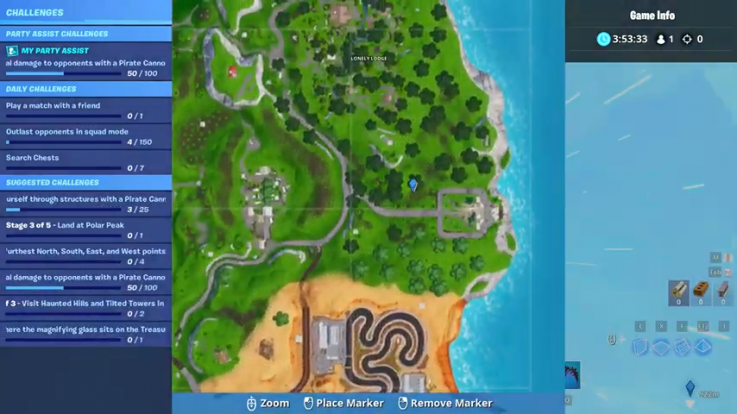 Like most Battle Stars, this one is located on a small patch of dirt like the one seen below. Just head to the location to collect your reward.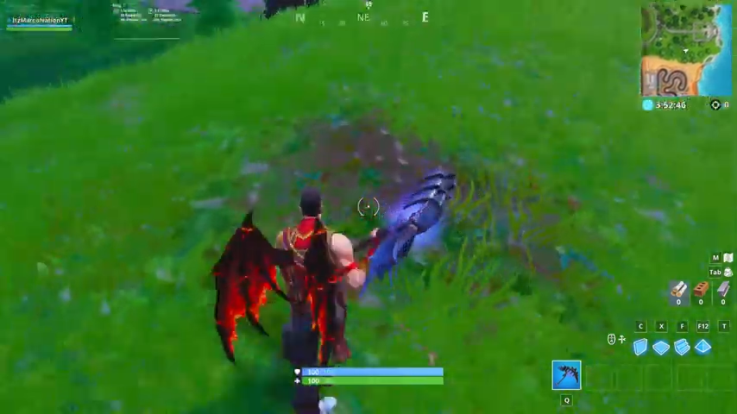 That's all you need to know about these two Week 6 Challenges. If you're having trouble finding the Wooden Rabbit, Stone Pig or Metal Llama, be sure to use our guide.
What are your thoughts on Fortnite's Week 6 Challenges? Were you able to find all five elevations and the Knife search Battle Star? Tell us in the comments section!
'Fortnite' Search Knife Treasure Map Location & Highest Elevations Week 6 Guide | Gaming