'Fortnite' Season 10 Week 1 & 2 Find Secret Battle Star Location & Loading Screen
Fortnite Season 10 Secret Battle Stars are finally live following the recent 10.10 update. In this no-nonsense guide, we'll reveal the locations of the Secret Battle Stars for Week 1 and Week 2 using the latest Loading Screens.
Like all Secret Battle Stars, you must first complete all Mission Challenges in a given week for these to appear. Provided you've done that, let's get to the guide.
Fortnite Season 10 Week 1 Secret Battle Star Location
The Week 1 Secret Battle Star location can be seen in the BRUTE Loading Screen that made its presence known at the start of Season 10. Right below X-Lord, who's huddled in the right hand corner, are coordinates D2, D3, E2 and E3.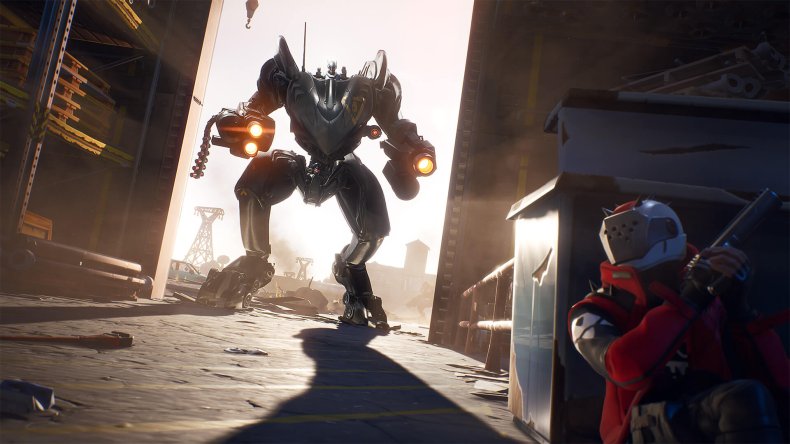 Just go to that spot on the Battle Royale map, and you should see the Week 1 Secret Battle Star.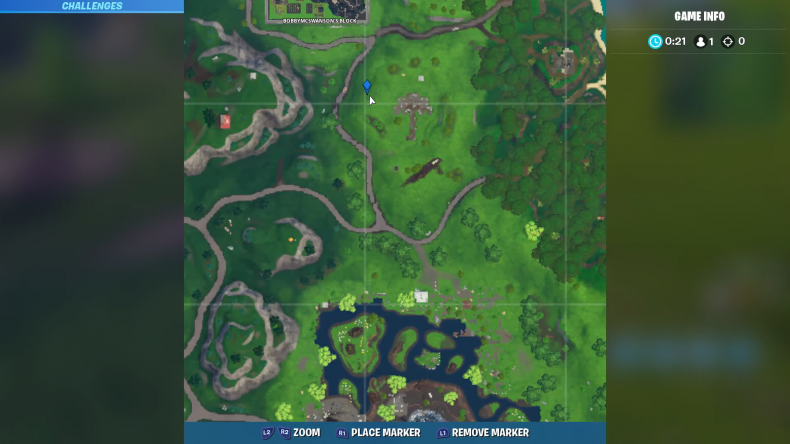 Fortnite Season 10 Week 2 Secret Battle Star Location
The Week 2 Secret Battle Star location is teased in the Shootout at Sundown Loading Screen from last week. This is what it looks like.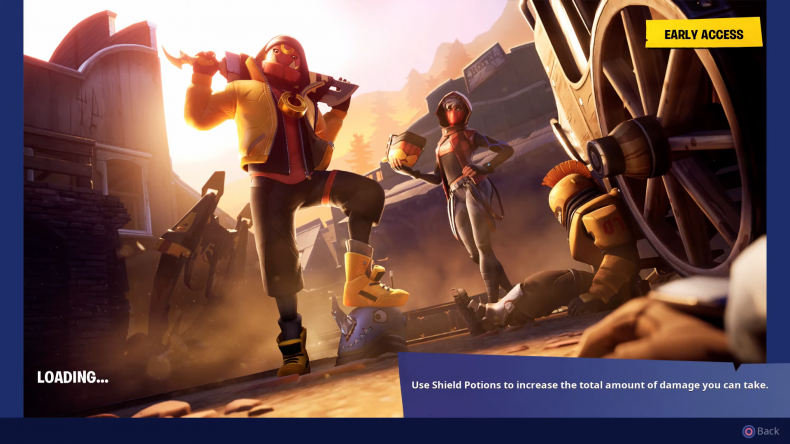 In the top left of this image is a fork and knife etched into the building. Most Fortnite fans will know the Fork and Knife are located northwest of Fatal Fields and to the right of Grandma's House. The Battle Star can be found between the Fork and Knife, not inside it. Look for the usual small patch of dirt.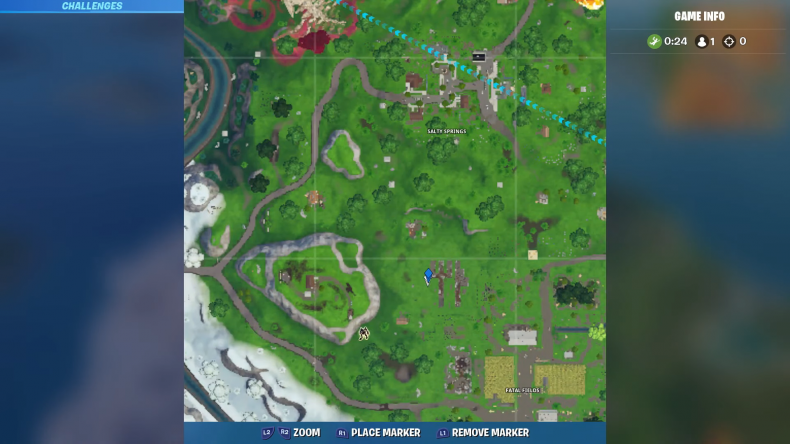 That's all you need to know about the Week 1 and 2 Secret Battle Stars in Season 10 of Fortnite.
Were you able to find both Secret Battle Stars? What are your thoughts on the return of Retail Row? Tell us in the comments section!