'Fortnite' Season 4 Battle Pass Skins: Jennifer Walters to Tier 100 Iron Man
Fortnite Season 4 has officially begun, and it's positively Marvelous. Just like always, the new seasonal update arrives with a fresh Battle Pass featuring several skins to collect. Below, we detail the heroes you can unlock from Thor to She-Hulk all the way to Iron Man at Tier 100. Want to know which of the new skins requires the most grind without having to purchase the pass yourself? You've come to the right place!
Thor (Tier 1): "Son of Odin. God of Thunder."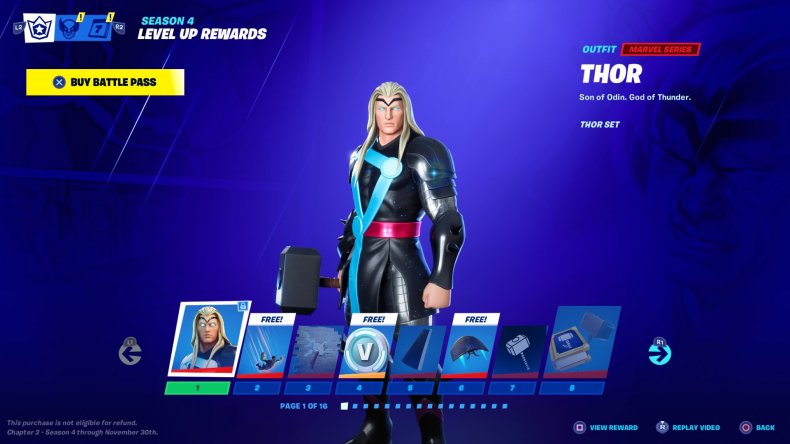 Jennifer Walters [She-Hulk Set] (Tier 22): "Brains or Brawn...why not both?"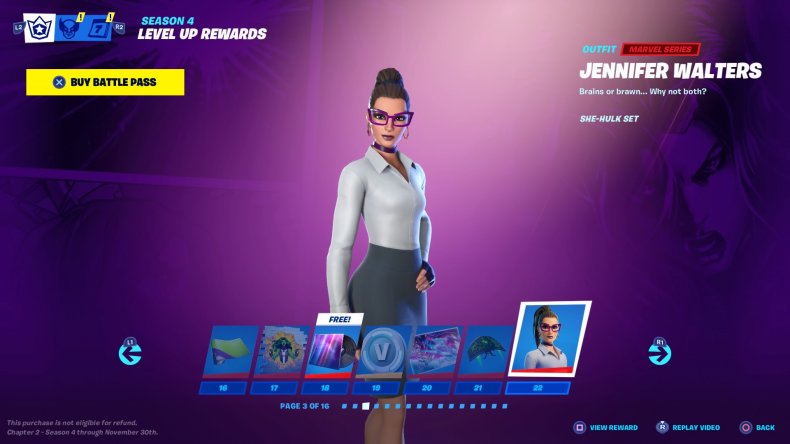 Transforms into She-Hulk at Tier 29.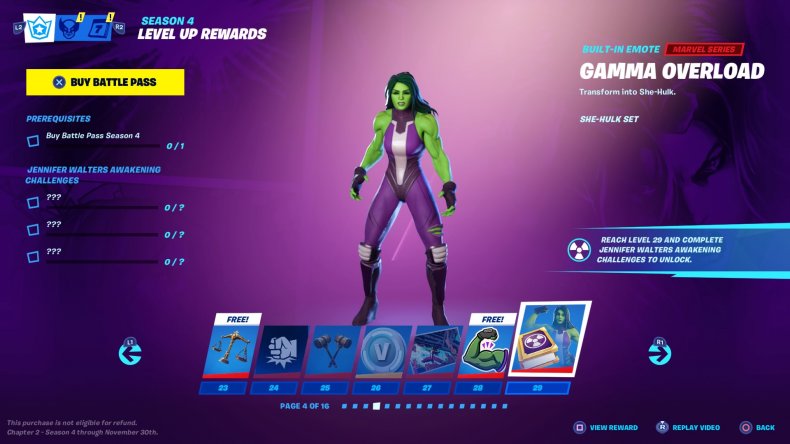 Groot (Tier 38): "He is Groot."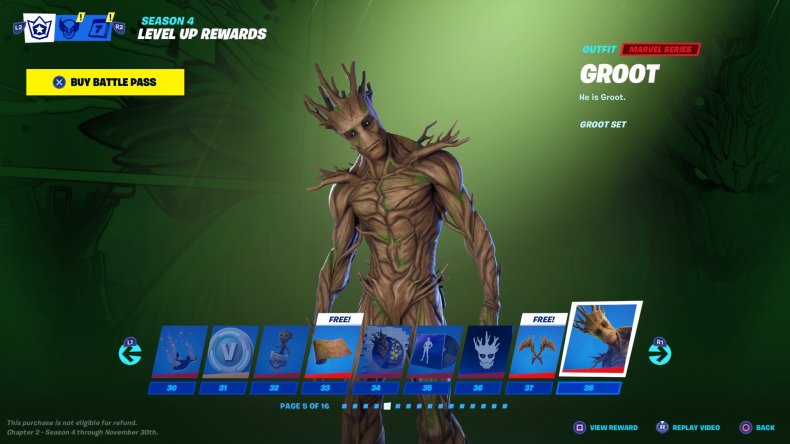 Storm (Tier 53): "Goddess of the elements."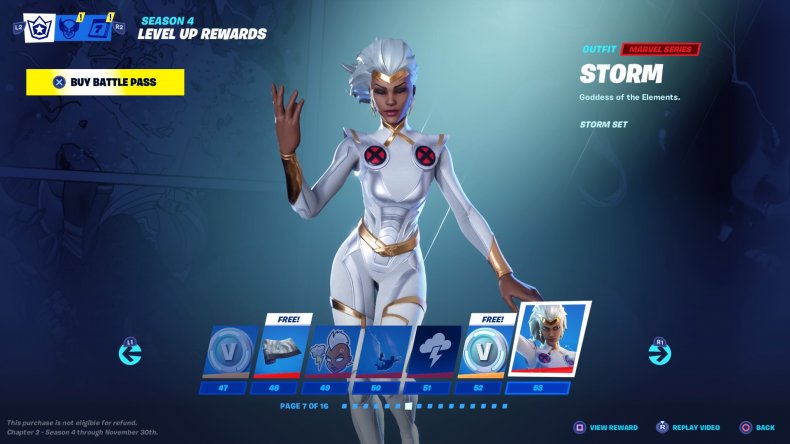 Doctor Doom (Tier 67): "Eternal ruler of Latveria. He is Doom."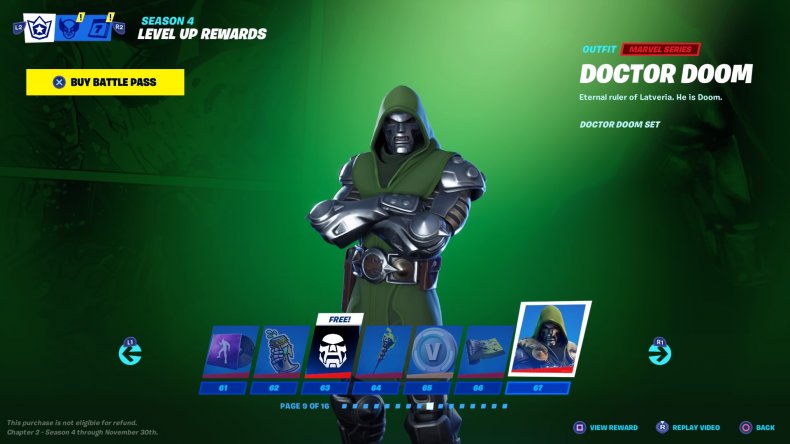 Mystique (Tier 80): "Deadly assassin and undisputed master of disguise."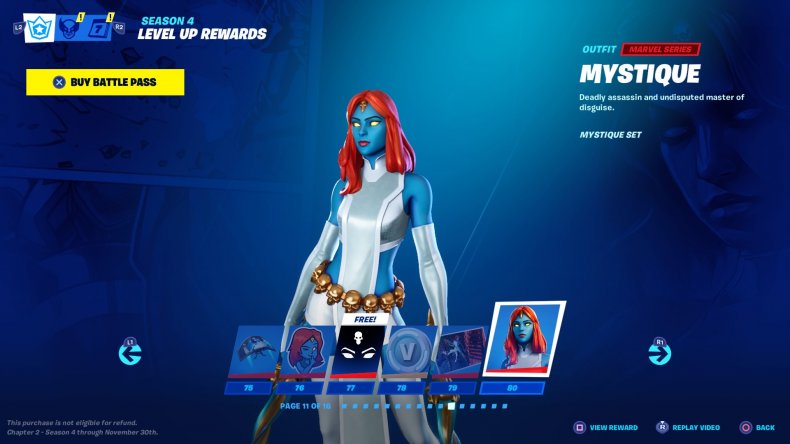 Tony Stark [Iron Man Set] (Tier 93): "Billionaire. Playboy. Philanthropist. Inventor."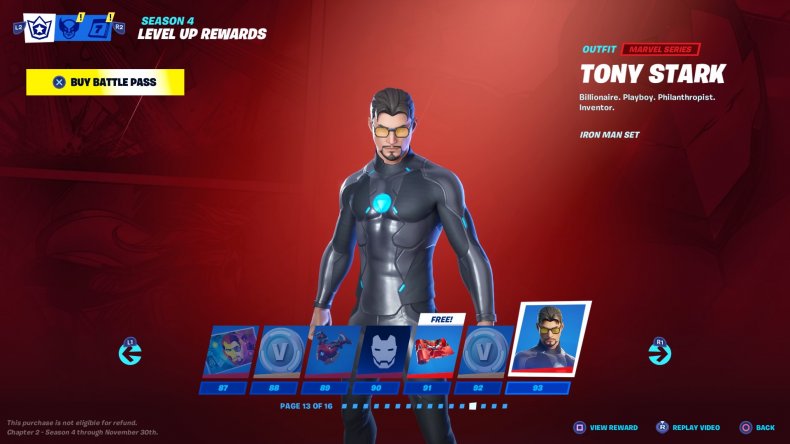 Transforms into Iron Man at Tier 100.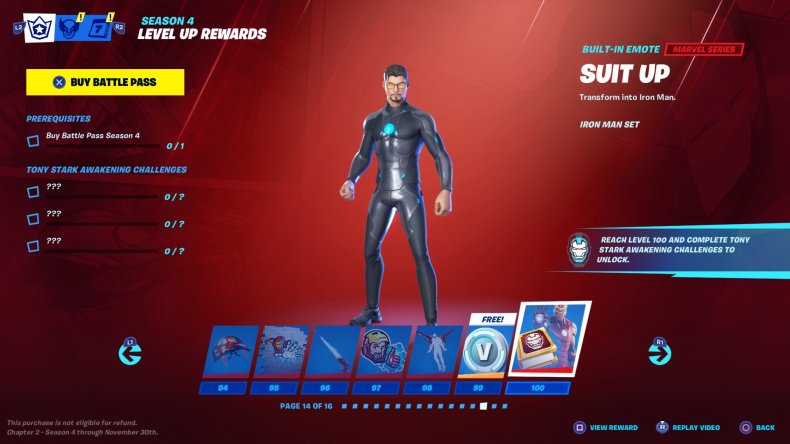 Wolverine (Battle Pass Skin): "He is the best there is at what he does."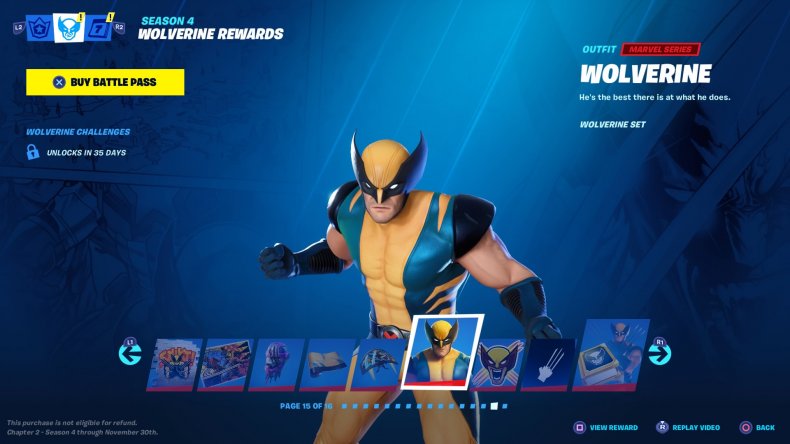 As you can see, a new mechanic for a select group of these Marvel skins is the Built-In Emote that allows the character to transform into their hero identity at a later tier of the Battle Pass. While this only really impacts a couple skins in the pass, the mechanic does allow you the freedom to start a match as Tony Stark, get a few sweet Eliminations and then choose to become Iron Man as the final circles close in. It means there's a little more grind to get to the good stuff, but the reward is obviously worth it. That's all you need to know about the skins featured in the Fortnite Chapter 2 Season 4 Battle Pass.
What do you think of the Season 4 Battle Pass based on these skins? Will you be working all the way up to that Tier 100 Iron Man skin? Tell us your plans in the comments section!