'Fortnite' Season 4 Teaser and Leaks Confirm Marvel Theme and Thor
Fortnite Season 4 is just days away, which means leaks and teasers are officially afoot. If new evidence is any indication, the Avengers and Marvel as a whole will play a big role in the upcoming Battle Pass that's due to arrive at the end of the month.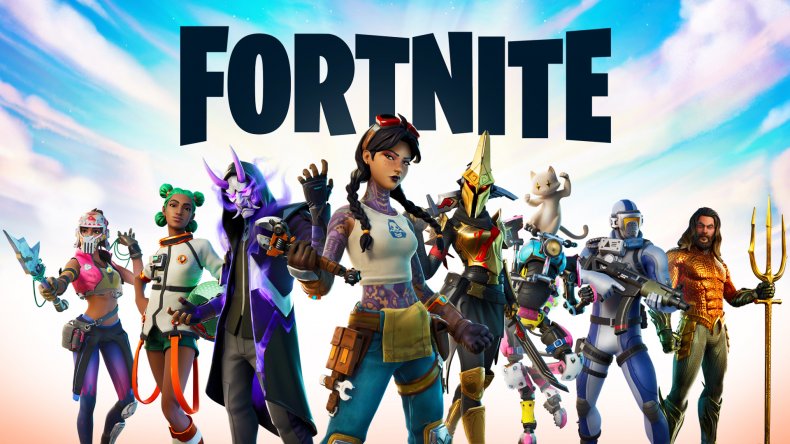 The latest update arrives courtesy of the official Fortnite Twitter account, which just posted a letter-based teaser originally unearthed by leakers early Friday morning. In it, we see the traditional Fortnite letters, only this time with a comic book-style shading. Below the title, most importantly, is the Marvel logo. As leaks have long suggested, it confirms what dataminers have long suspected: Fortnite Season 4 will have a Marvel theme.
While slightly less official, most feel that the shading of the letters, which seems to show a face and lightning effect, might also confirm that Thor is Season 4's Battle Pass skin. Traditionally, teasers of his type have revealed major Battle Pass skins in the past, so the connection here doesn't sound too farfetched. It also lines up with previous leaks from trusted leaker HYPEX, who once said a trusted source informed them that both Wolverine and Thor skins will be part of the Season 4 Battle Pass.
This official teaser arrives shortly after YouTuber Tabor Hill released his video on the matter, further confirming the Marvel theme and adding that Season 4 will also feature a major fishing overhaul with dozens of new fish types, including a Midas Fish that turns its captor's entire inventory Gold.
And if this flurry of recent developments isn't enough to convince you, take a look at this active comic reader that's been part of Fortnite's files since the beginning of August. It shows a comic featuring Thor, which would once again offer ties to his presumed Battle Pass connection.
Even outside the subject of leaks, however, the idea of a Marvel-themed Fortnite Battle Pass makes lots of sense. Not only have Epic and Marvel worked together multiple times in the past, but we also already know that Fortnite has some sort of partnership with the upcoming Marvel's Avengers game set to release in September. Those who participate in its ongoing beta have a chance to unlock the Hulk Smash Pickaxe inside Fortnite. With these deals and the upcoming Avengers release in mind, a themed Season 4 Battle Pass seems too synergistic to be wrong.
That being said, as with all leaks, some of these details should be taken with a grain of salt until the information is officially confirmed. Given that the Season 3 Battle Pass is set to expire around August 26, it likely won't be long till players see another live event that might offer an indication of what to expect. Until then, these new developments remain super-interesting, to say the least.
Fortnite is available now on PS4, Xbox One, Switch, PC and Android.
What do you hope to see in the Season 4 Battle Pass? Are you happy with the possibility of a Marvel theme? Tell us in the comments section!
'Fortnite' Season 4 Teaser and Leaks Confirm Marvel Theme and Thor | Newsgeek