'Fortnite' Season 4 Teaser 4 Showcases Sif, But What Does 'Nexus' Mean?
Fortnite Season 4 has a few new comic pages, as Thor begs for assistance in stopping Galactus from devouring the Fortnite island. We're almost ready for the full "NEXUS" reveal tomorrow morning, but, before then, Sif has emerged as a potential major player in the next Battle Pass. Can this fearsome Asgardian warrior save her royal friend?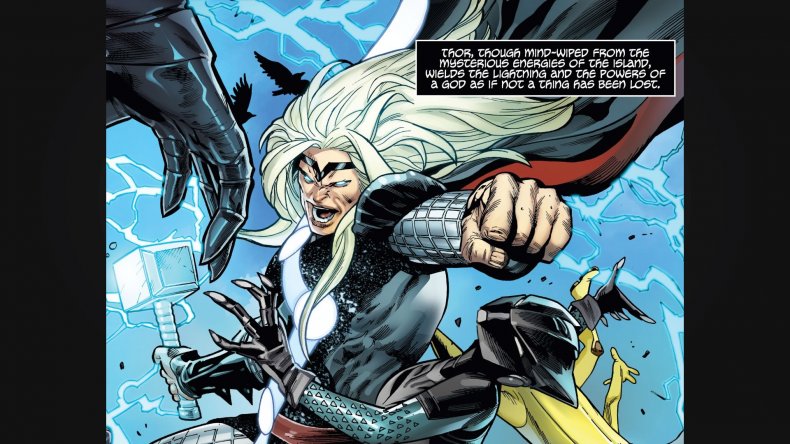 Picking up after the events of the previous comic pages that went live this weekend, the latest pages show Thor landing on the Island and immediately losing his memory before being confronted by the Season 3 Battle Pass skins. Amid the melee, Thor loses complete recollection of his mission until he sees Galactus flying through the sky. In haste, the king sends his newfound ravens to Sif, hoping she may be able to give Thor the assistance he needs.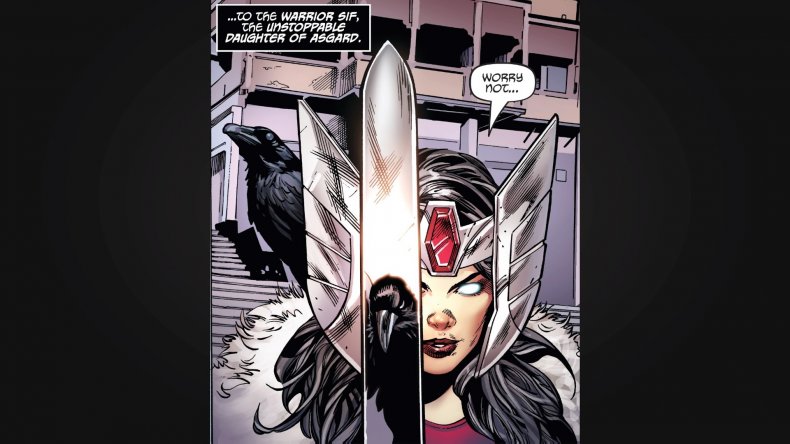 For those who aren't so familiar with Sif, she's a strong Asgardian warrior who is also a longtime friend of Thor. Those who've seen any of the three main Thor films or Agents of S.H.I.E.L.D. will likely recognize the sassy combatant portrayed by Jamie Alexander. With her trademark melee weapons, she's bested some of the toughest baddies in the Marvel Cinematic Universe.
While it's not fully confirmed yet, the prominent appearance of Sif in these teaser comics strongly suggests that she, alongside both Galactus and Thor, could very well be a skin in the Marvel-centric Battle Pass that's set to go live on Thursday. Leakers also claim there may be unique Fortnite spins on characters like Wolverine and Grut, as well.
Fortnite Season 4 teasers began on Saturday with the launch of an in-game comic reader and the appearance of a new Rift near Catty Corner. Since then, more pages have been added, and Thor's fallen hammer can be found next to Salty Springs.
But in addition to these minor map changes, Fortnite and Marvel social media have also done their part to post daily image teasers. As seen below, the assumption is that the featured letters spell out the word "NEXUS." While this word may serve a larger purpose in the lore that fans cannot yet foresee, it already makes sense, given what we know about Season 4 so far.
Nexus generally refers to a point where two large forces collide, and that's precisely what's been happening between Marvel and Epic's Battle Royale over the past few days. As the lines continue to blur, are there more meaningful transformations ahead?
N
E
X
U
Fortnite is available now on PS4, Xbox One, Switch, PC and mobile.
What are your thoughts on these Fortnite comic teasers? Do you want a Sif Battle Pass skin? Tell us in the comments section!
'Fortnite' Season 4 Teaser 4 Showcases Sif, But What Does 'Nexus' Mean? | Newsgeek