'Fortnite' Season 4 Thor Teaser Adds in-Game Comic, Teases Galactus Event
Fortnite Season 4 teasers are officially underway, as a new in-game comic has suddenly appeared in the main menu to foreshadow what could be the game's next big live event. Thor has emerged as the hero the Battle Royale island needs to stop a hungry Galacus. Will he cause destruction through a newly opened Rift?
The latest Season 4 teaser can be opened via the main menu, as a comic book sitting next to Aquaman. It reveals a story titled "Two Weeks," in which Thor has only been the King of Asgard for two weeks when he is approached by the anti-hero planet eater, Galactus. Galactus warns Thor of the incoming Black Winter that will kill all things. In an effort to stop the cataclysmic season from hurting his new kingdom, Thor becomes the Herald of Thunder.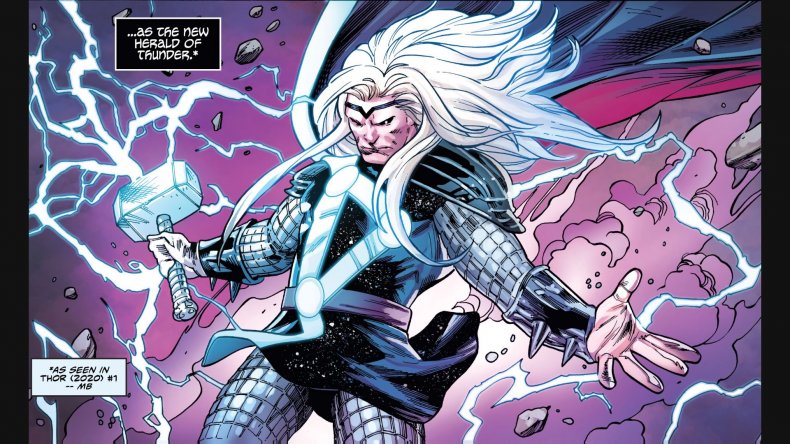 This Herald essentially helps Galactus find five barren planets he can consume to secure enough power to stop the Black Winter from happening. But, along the way, Galactus becomes distracted by a sight far off in the distance, the Fortnite island. As he charges toward an open Rift, Thor rushes to stop him. With still more narrative left to reveal before Season 4 begins on August 27, fans are essentially getting a preview of the conflict to come.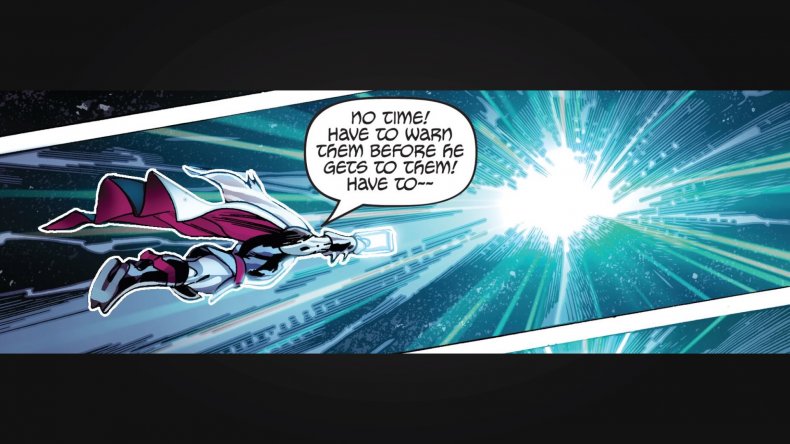 Aside from this new in-game comic, however, there are also map changes worth noting as well. As seen in the screenshot below, a mysterious Rift has since appeared in the skies above Catty Corner. Given the events described in the "Two Weeks" comic, might this be the exact Rift through which Galactus intends to enter? Will he be stopped by Thor before his lust consumes him?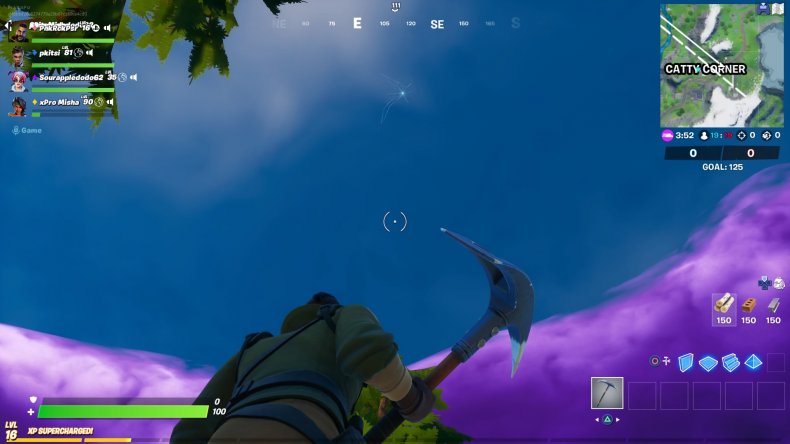 To drive the message home even further, this image, titled "Prelude to War," was also sent to Fortnite content providers. It features the watchful eye of Galactus.
This Season 4 hype campaign is far more extensive than anything we've seen leading into other Battle Passes in the past. Generally Epic only releases teaser images like the one shown above, but it seems like this time fans will be able to read a full-blown comic that describes the essential lore surrounding the next big round of map changes and gameplay overhauls. The comic reader arrives just one day after a Thor-centric teaser made its way to Fortnite's official social media channels. Now we know for sure that his cameo will involve far more than a simple character outfit and group of challenges.
Fortnite is available now on PS4, Xbox One, Switch, PC and Android.
What do you think of these Fortnite Season 4 teasers? Will Galactus destroy the Fortnite island? Tell us in the comments section!
'Fortnite' Season 4 Thor Teaser Adds in-Game Comic, Teases Galactus Event | Newsgeek