'Fortnite' Season 5 Battle Pass Skins Revealed - Drift, Ragnarok & More
Fortnite Season 5 began with the 5.0 update, and it starts a new round of Battle Pass progression. If you can make it through all the tiers, here are the seven unique skins you can unlock.
Huntress: The fearless leader of the storm-tossed seas. Part of the Norse set.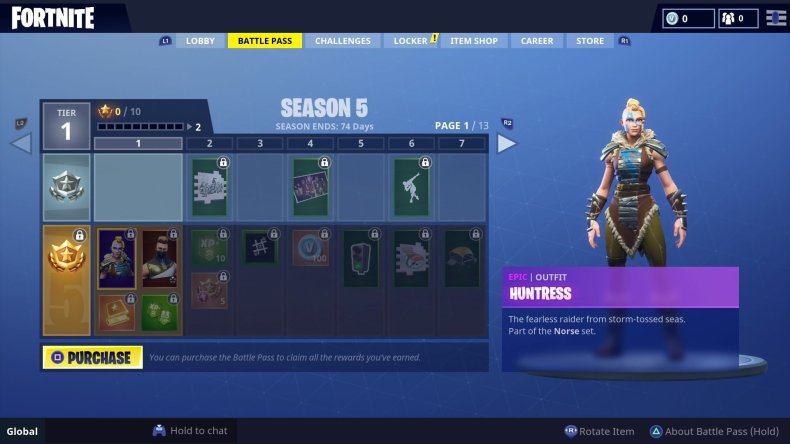 Drift: Journey into the unknown, and find your way to victory. Part of the Drift set.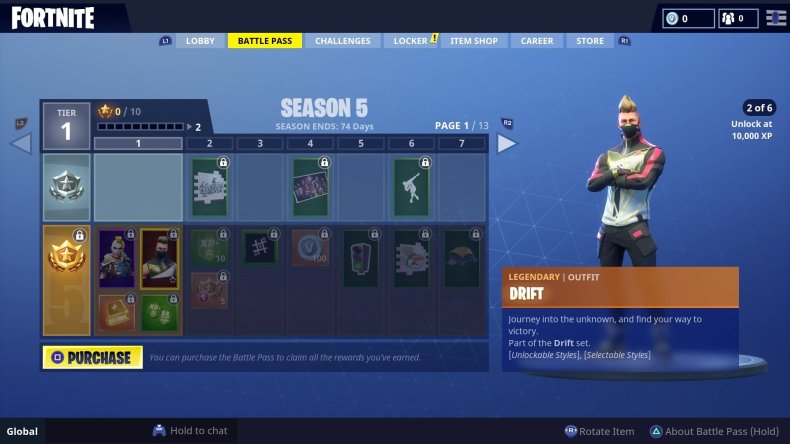 Drift [Fully Customized]: Get this skin by earning 200,000 XP and completing the various Drift challenges. They're Season 5's version of the Blockbuster.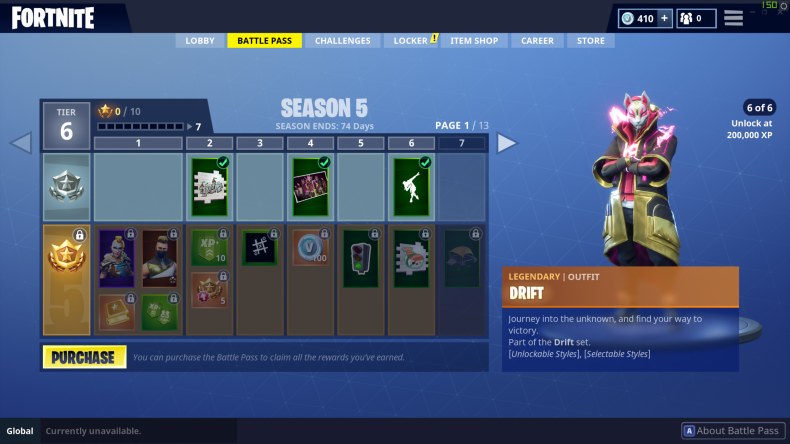 Redline: Revving beyond the limit. Part of the RPM set.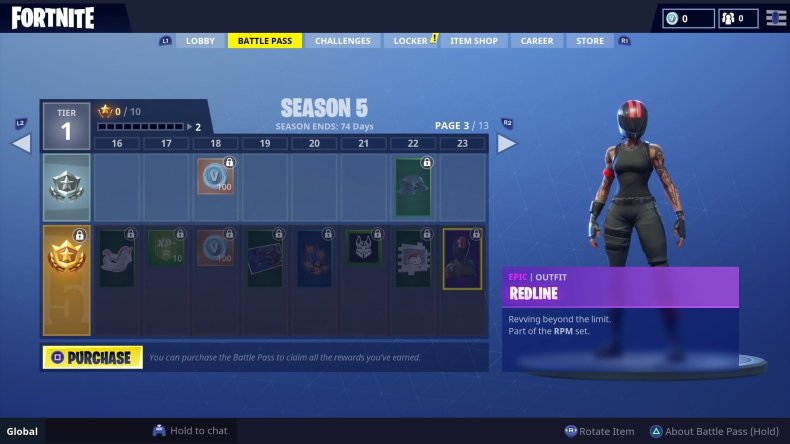 Sun Strider: It's all fun in the sun. Part of the Rescue Patrol set.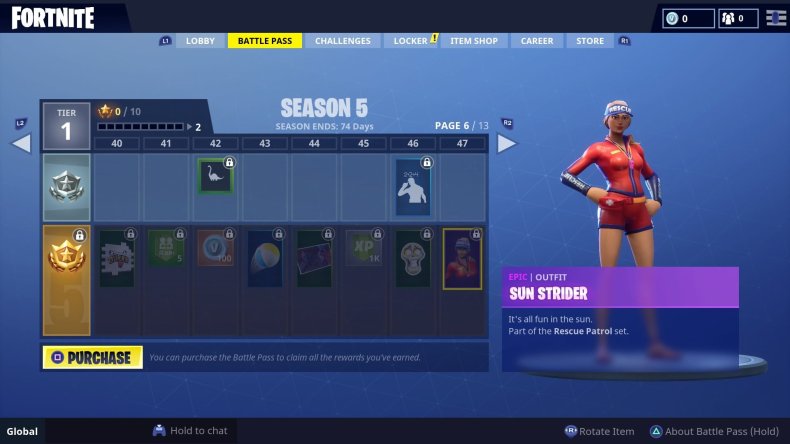 Sledgehammer: Demolish the competition. Part of the Advanced Forces set.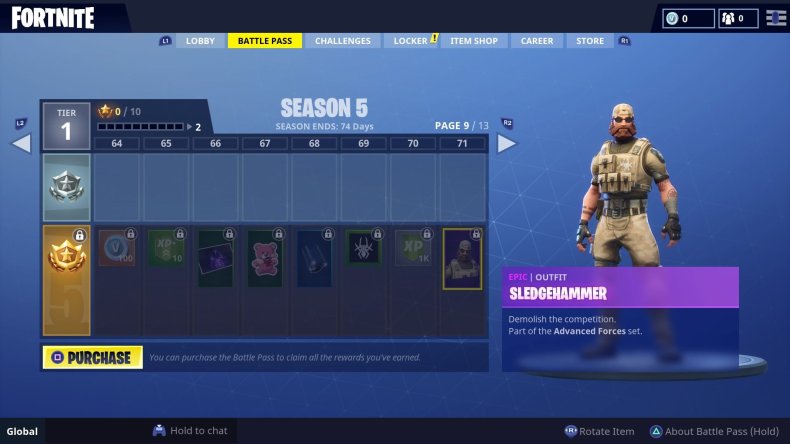 Rook: Promoted from desk jockey to field agent.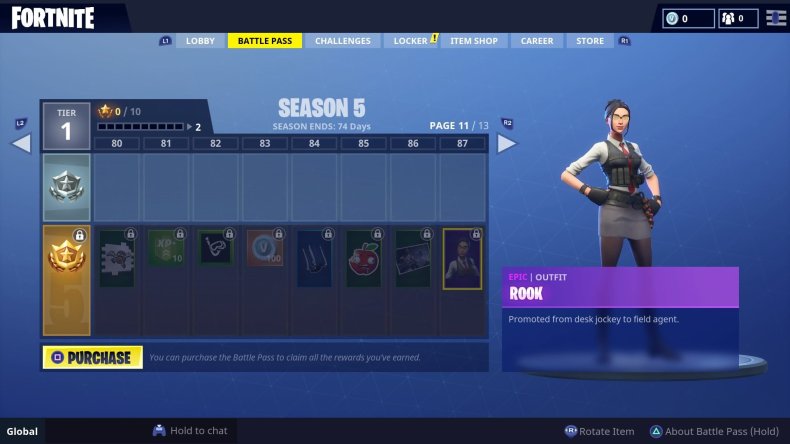 Ragnarok: The cold harbinger of fate. Part of the Harbinger set.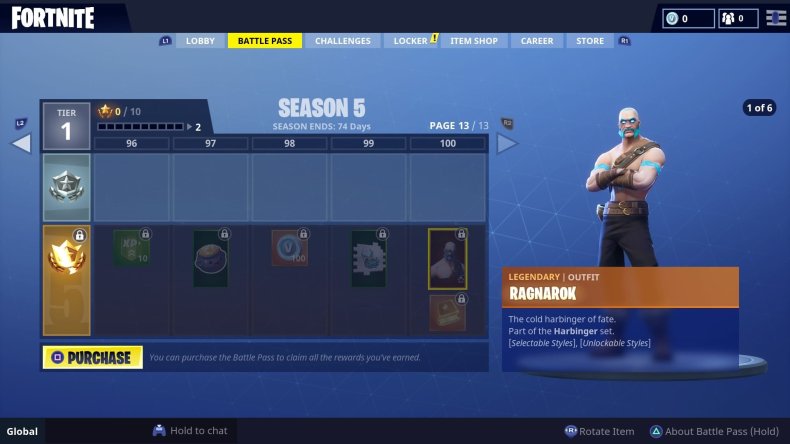 Ragnarok [Fully Customized]: Unlock by earning 500,000 XP. Complete all Drift and Road Trip challenges.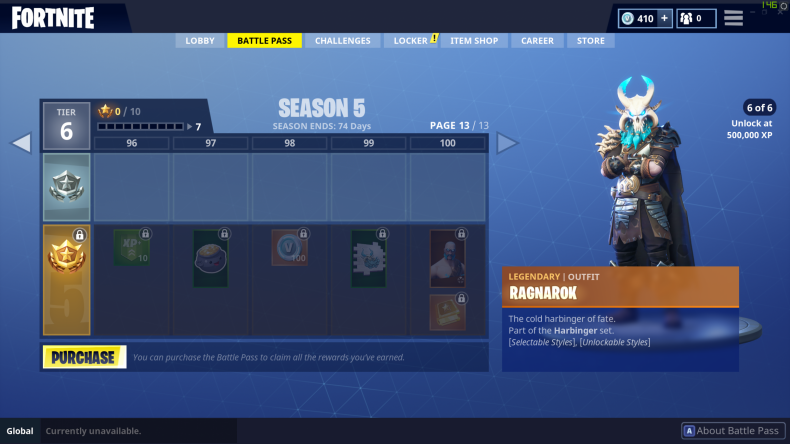 Those are all the Battle Pass skins for Fortnite Season 5, but we'll be back later today to show off all the cosmetics that dataminers have leaked as well.
Fortnite is in early access across PS4, Xbox One, Switch, PC and iOS. These Battle Pass skins are available on all platforms.
What's your favorite skin from the Fortnite Season 5 Battle Pass? Will you unlock the fully customized Ragnarok? Tell us in the comments section!