'Fortnite' Season 6 Release Date & Start Time Revealed - When Does It Start?
Fortnite Season 6 is nearly here, so Epic has used the game's official Twitter account to reveal precisely when the new Battle Pass will become available. While there's a slight delay, the developers are making up for that with a 400 percent XP weekend.
When Does 'Fortnite' Season 6 Start and When Does the Battle Pass Release?
Per the official tweet, Fortnite Season 6 begins Sept. 27 at 8 a.m. EDT. This is slightly later than the original projected release date of Sept. 25, but small delays have been common prior to most Battle Pass launches.
What About the Free XP Weekend?
Starting now through Sept. 24 at 8 p.m. EDT, Fortnite players will receive 400 percent Match XP. Should you play your cards right, this will allow you to unlock those final Battle Pass skins you've been striving for. Season-specific skins like the Drifter and Ragnarok aren't bound by the Season 6 rollover, but every other cosmetic is. In other words, those who want that cool outfit should start playing now.
What Do We Know About 'Fortnite' Season 6?
Much about Fortnite Season 6 remains a mystery, but there are a few clues we've gathered leading up to launch. Given what just happened to Loot Lake earlier this week, it's no secret that the Enforcer's giant purple Cube will play a big role in how the next string of content kicks off. Data mines suggest Loot Lake may be evaporated and transformed into a giant pool of lava.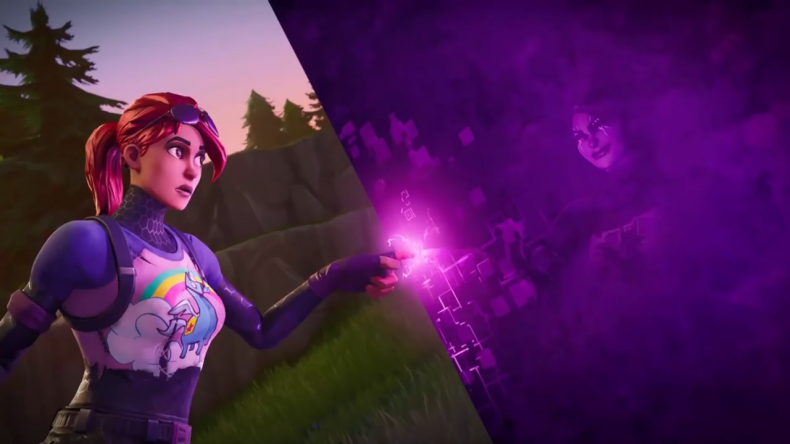 Skin leaks also suggest darkness will somehow play a role in the story. Secret loading screens at the end of Season 5 show dark character reflections, which means players may be able to find a passage to a devious realm using the powers of the Cube. It would seem the Cube has the power to change things into the opposite of what they currently are. There are lots of Season 6 theories floating in the ether, but Epic has been pretty mum with regard to revealing concrete facts.
Fortnite is available now on PS4, Xbox One, Switch, PC and mobile. The Season 6 festivities begin Sept. 27 at 8 a.m. EDT.
Are you excited for the release of Fortnite Season 6? Will you be playing as soon as it starts? Tell us in the comments section!