'Fortnite' Season 6 Battle Pass Skins: From Llamas to Werewolves
The long awaited sixth season of Fortnite has finally arrived. If you've been living under a Durr Burger sign for the past few months, you may have noticed a few things have changed in the battle royale. The cube has risen into the air, causing a new wave of darkness to creep across the map. It's also brought a brand new Battle Pass with 100 new tiers of cosmetics and sprays.
Data miners Two Epic Buddies have found and catalogued everything hidden in the code for patch 6.0.0
Here are all the new skins available in the Battle pass for Season 6:
DJ Yonder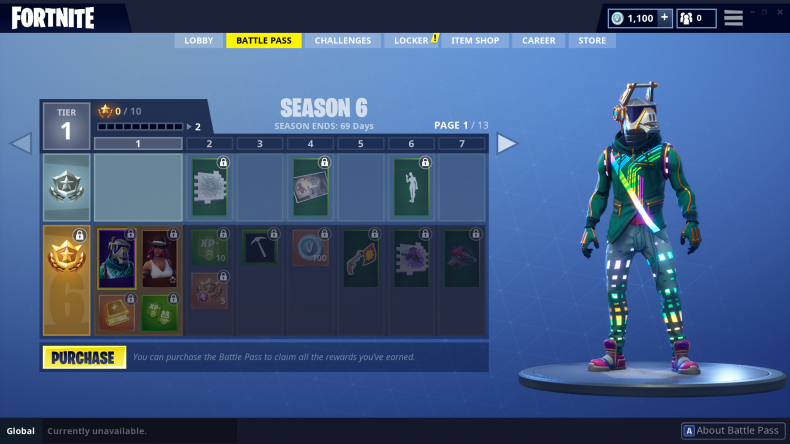 The llama with a sense of rhythm now has his own skin. When the mechanized mammal was originally revealed earlier this week, some thought the theme for season six would be "party." Turns out, he's the only who's ready to turn up— but that doesn't mean we are going to rock out any less.
Calamity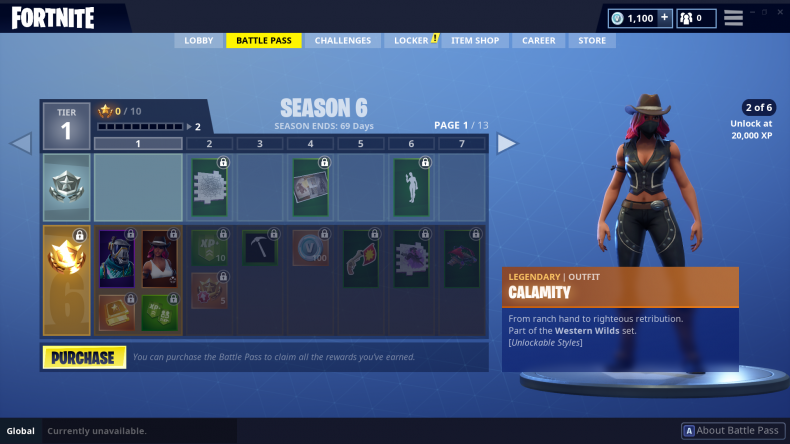 In the midst of all this gloom and doom, it's nice to be able to be a cowgirl. I don't need to be an evil werewolf all the time, sometimes I just want to go out in a nice pair of shoes with spinning spikes and build some walls.
Giddy-Up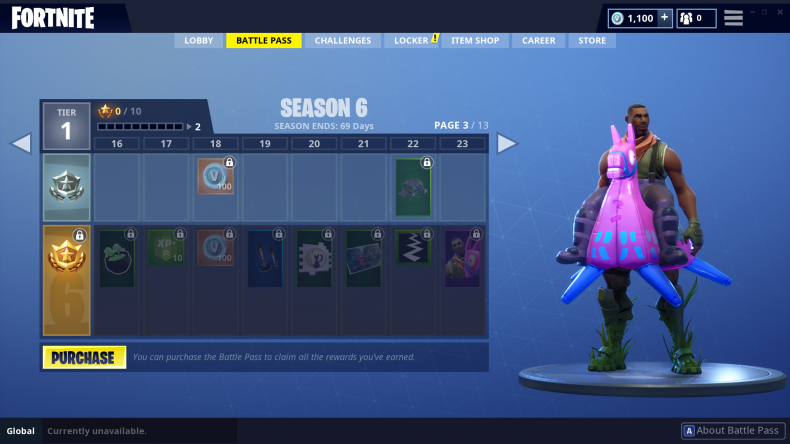 What looked at first glance to be an inflatable item turned out to be a Battle Pass skin. Make sure not to touch any pointy objects while running around Tilted Towers; nothing is more embarrassing than having to head back to the Battle Bus with a deflated ego AND costume. This is my favorite of the bunch, I might even grind some stars to get it.
Fable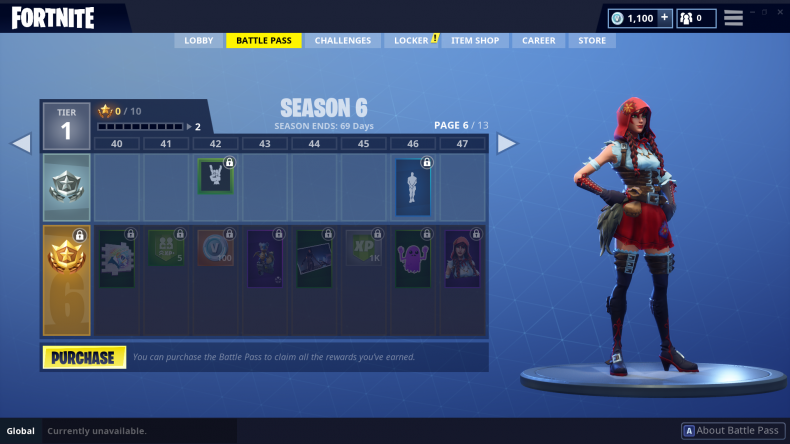 What would happen if Little Red Riding Hood stepped out of her fairy tale and into a cheap costume store in downtown Manhattan? She's a little random and sticks out from the pack, but I'm sure players will love knocking each other down while heading to grandma's house.
Dusk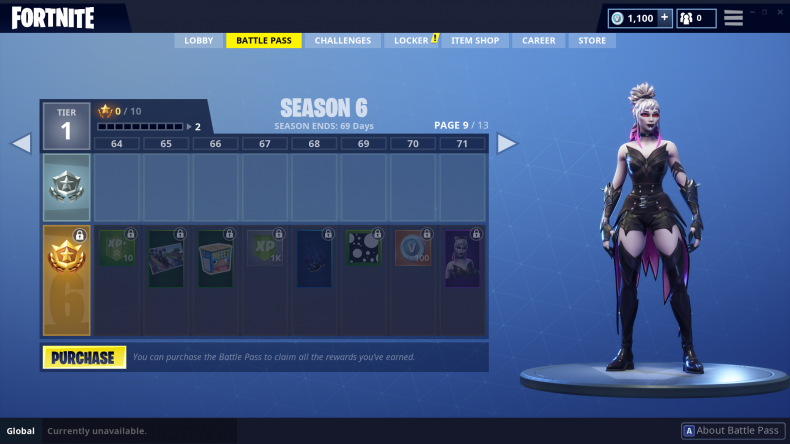 We needed a vampire for Halloween, it wouldn't be right to leave her out. She's got a bit of a dominatrix vibe with all the leather straps around her waist, but I'm sure Fortnite's fan base won't complain. Their parents might; I'd feel a little weird walking into a room where little Billy is prancing around in his best sex dungeon outfit.
Nightshade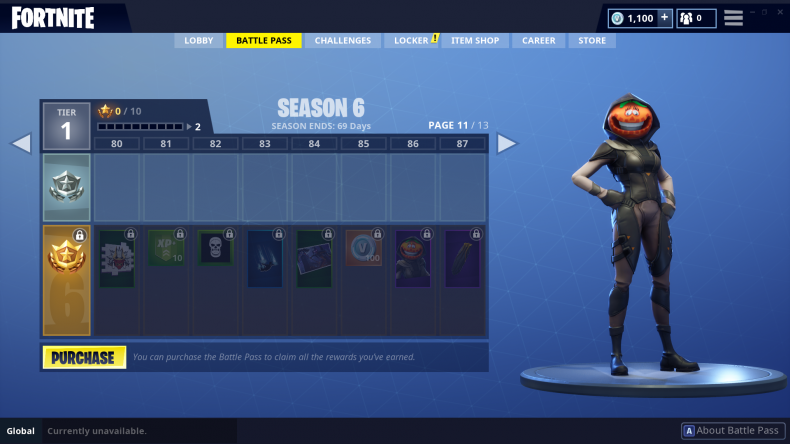 What everyone was asking for: a female Tomato Head. Her creepy smile taunts me and I wish I didn't have to look at it. I originally thought it was a pumpkin on quick glance, but these skins seem to be tricking me.
Dire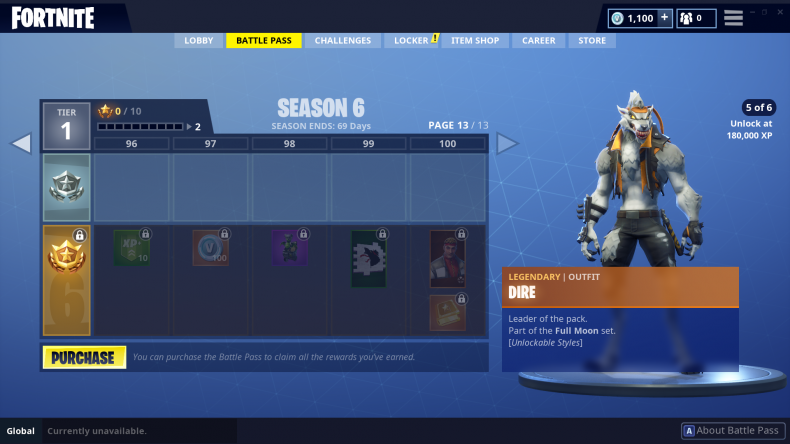 The tier-100 massive skin allows you to transform into a Werewolf. If you've got the time and dedication, this is the skin you need. Like Blockbuster before it, this skin won't be easy to unlock. But imagine how cool you'll be on the playground when you show up in the Squad as a member of the monster wacky pack.