'Fortnite' Season 7: Where Is Joey on the Island
Fortnite is filled with Non-Player Characters (NPCs) for you to interact with, but not all of them are easy to find. One particular quest giver, known as Joey, has been giving players quite a bit of trouble lately due to his transient nature.
Where Is Joey in 'Fortnite' Season 7
Joey is always on the move, which means that any daily quests associated with this intergalactic shapeshifter can be surprisingly difficult. However, he has a couple of usual haunts and he can reliably be found nearby.
If you ever need to speak to Joey for whatever reason (he is often embroiled in daily quests and assigns a few challenges himself) he can be found at either "Believer Beach" or "Dirty Docks." The problem is that these two locations could not be further apart on the map, and Joey will only ever spawn in one of them.
As such, if you head to his Believer Beach trailer there is a 50% chance that he might not even be there, and the same goes for his Dirty Docks residence. So, there is inevitably a bit of guesswork involved in tracking him down.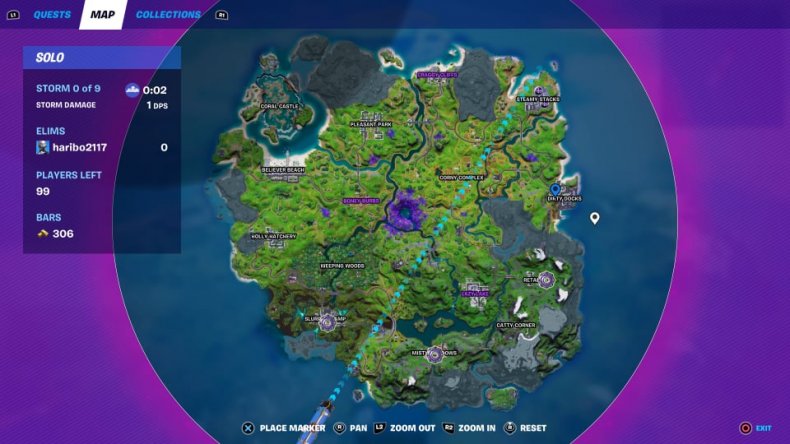 Joey's Believer Beach Location
It's natural to search the coastline if you're looking to meet someone at Believer Beach, given that it is the most obvious point of interest there. Yet Joey is actually tucked away at the very back of the resort. Head to the southernmost trailer park and you will potentially find Joey pacing around his mobile home.
If he isn't there, or in the immediate vicinity, then the chances are he has spawned at Dirty Docks instead. In this scenario, Joey will now be based at the opposite end of the Fortnite island to yourself, so you will have a tough time reaching him before the storm cuts you off.
Of course, you can always try getting there faster by either hitching a ride in a UFO, or by getting abducted into the mothership and then redeploying over at the docks.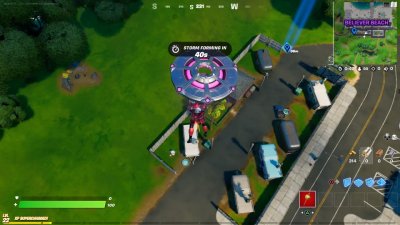 Joey's Dirty Docks Location
If Joey is at Dirty Docks, then he will be located in a red-brick shed near the main entrance. Just follow the road into the compound (coming in from the northeast) and on your left you will see a small building where Joey likes to hang out.
If you are struggling to find him at either of his two spawn points, just look for a speech bubble icon on your mini-map.
Added as part of the "Invasion" season, it turns out Joey is actually a visitor from the stars masquerading as an earthling. Fortnite has recently been updated with all manner of extraterrestrial content, such as parasitic creatures that can drain your health bar and a customizable alien skin.
In keeping with the cosmic theme, Epic Games has also added some Space Jam cosmetics to the battle royale, including a LeBron James skin, to tie in with the upcoming movie.