'Fortnite' Season 7 Start & Release Time Revealed - When Will Servers Be Online?
Fortnite Season 7 begins Dec. 6, and Epic has just revealed its approximate start time. In short, it looks like the new content will release around the same time as most prior updates.
When does Fortnite Season 7 Start?
According to a recent tweet from the official Fortnite account, server downtime for Season 7 will begin at 4 a.m. EST Dec. 6. Once server downtime begins, players will be kicked from in-game lobbies and prompted to download the highly anticipated 7.0 seasonal patch.
As is always the case, Epic has not revealed how long server downtime will last. That being said, server functionality is typically restored about one hour after downtime begins for most major updates. Because Fortnite Season 7 is a much meatier download, however, it's possible the wait may be a little longer than normal. Barring some terrible unforeseen technical glitches, everyone should be playing by 6 a.m. EST at the latest. If that's not the case, we'll update this article as we learn more.
This early server downtime should also dispel rumors about the Season 7 launch coinciding with tomorrow's Game Awards presentation. It's highly unlikely Epic would keep Fortnite offline until the late evening hours when the event is expected to wrap up.
What to Expect from Fortnite Season 7
Since we're heading into the holiday season, it's no secret Fortnite Season 7 will at least partially focus on a wintery theme. Over the past few days of teasers, we've seen evidence of a creepy snow creature, planes and snowboards. We imagine all of these will feature heavily in the weeks to come.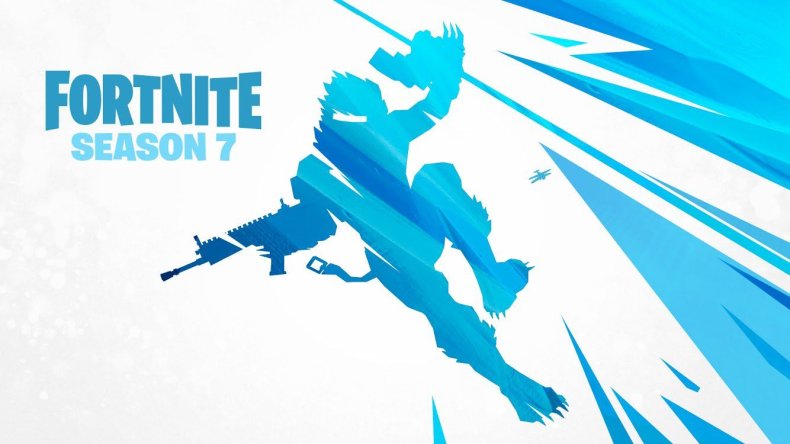 For our passionate skin collectors out there, we also have an early look at the Season 7 Battle Pass skins as well. Without spoiling too much, prepare yourselves for a uniquely Fortnite take on Santa Clause.
Epic has also announced that Fortnite Season 7 begins the rollout period for Fortnite's Creative mode. In the freeform creators suite, players can design their own maps and modes using buildings, tilesets and other props. These tools can also be used to create mini movies as well.
If there are any more secrets about Fortnite Season 7 left to be had, fans should still tune in to the Game Awards, which are set to begin around 8:30 p.m. EST Dec. 6. Epic has teased they'll have something special to share during the ceremony, but it's possible the aforementioned leaks may have spoiled the surprise already.
We'll be back with the Fortnite Season 7 patch notes as soon as we have them.
Fortnite is available now on PS4, Xbox One, Switch, PC and mobile. Server downtime begins at 4 a.m. EST across all platforms.
What do you hope to see during Fortnite Season 7? Will you be getting up early to download the update? Tell us in the comments section!