'Fortnite' Season 8 Battle Pass Skins to Tier 100 - Luxe, Peely Hybrid & More
Fortnite Season 8 is officially live, and that means there's a new Battle Pass up for grabs. Want to know which skins you'll be able to unlock through tier 100? We've got you covered from Blackheart to Luxe.
Tier 1: Blackheart - Has 11 unlockable styles for thresholds of: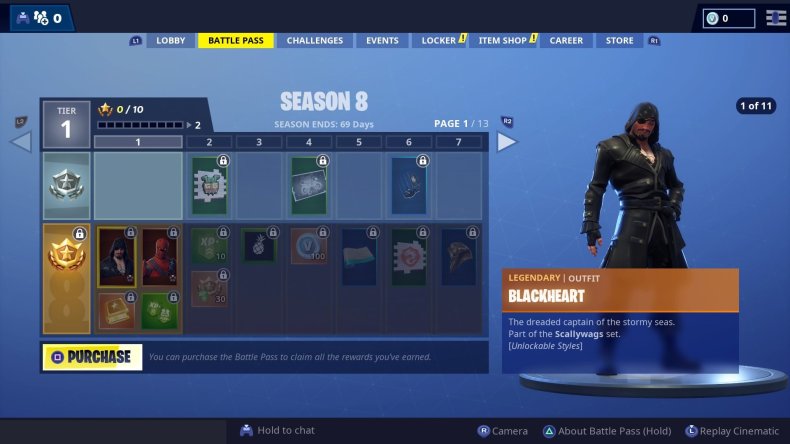 10,000 XP
40,000 XP
80,000 XP
160,000 XP
200,000 XP
240,000 XP
280,000 XP
10 Weekly Challenges
25 Weekly Challenges
45 Weekly Challenges
Tier 1: Hybrid - Has 10 unlockable styles for thresholds of: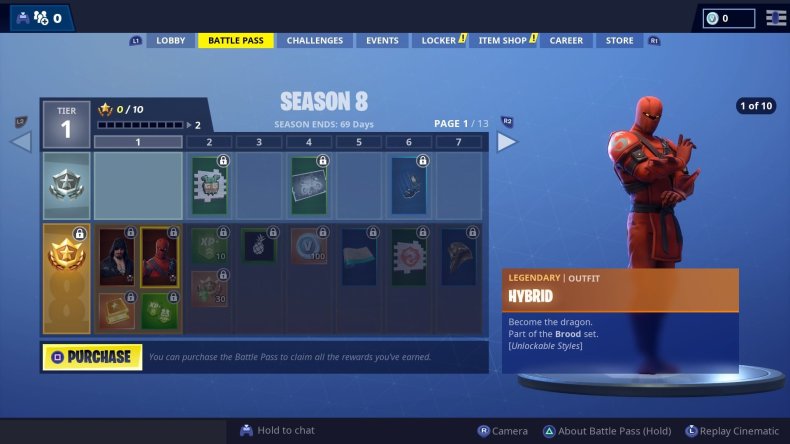 60,000 XP
100,000 XP
180,000 XP
220,000 XP
300,000 XP
340,000 XP
15 Weekly Challenges
35 Weekly Challenges
60 Weekly Challenges
Tier 23: Sidewinder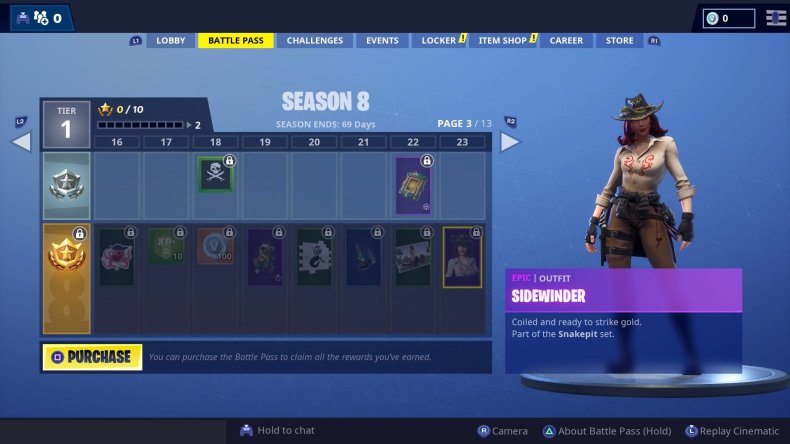 Tier 47: Peely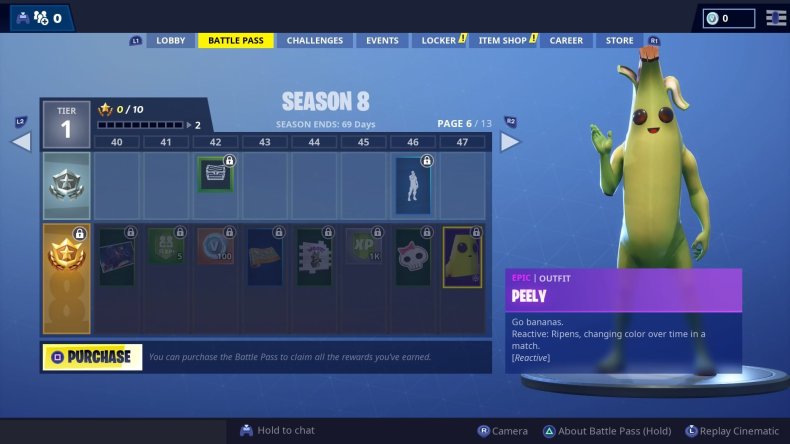 Tier 71: Ember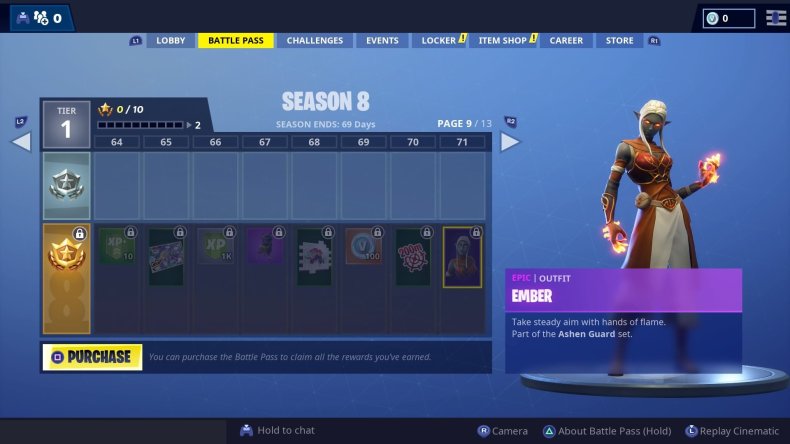 Tier 87: Master Key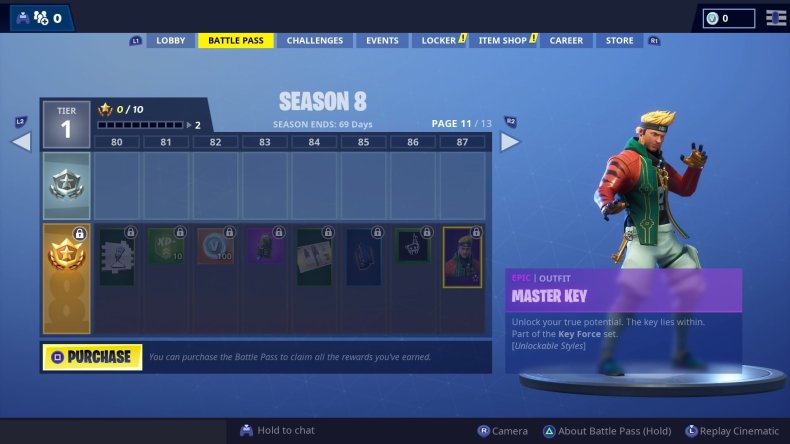 Tier 100: Luxe - Has four unlockable styles for thresholds of: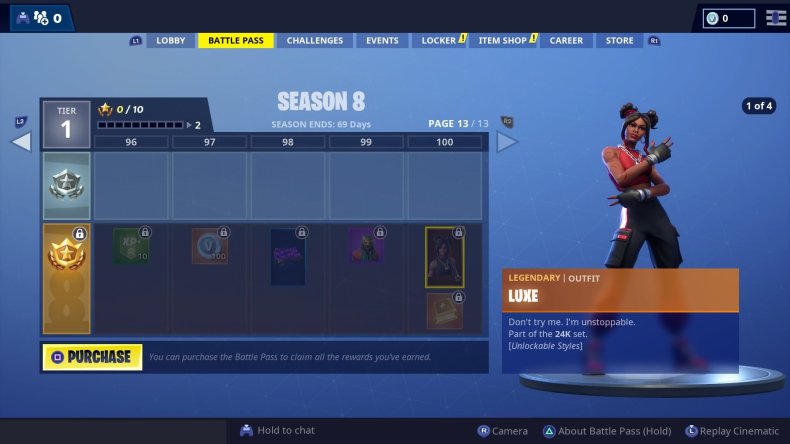 Outlasting 1,000 opponents
Outlasting 7,500 opponents
Outlasting 25,000 opponents
Just like other past seasons of Fortnite, the Fortnite Season 8 Battle Pass content is unlocked by playing the game and completing Daily and Weekly Challenges. The more challenges you complete throughout the course of the season, the more cosmetics you unlock. It should also be noted that, in addition to these skins, there will be another earned by completing several weeks of Discovery Challenges. We don't know what that special skin looks like yet, but we'll do our best to post an update once we learn more.
Fortnite is available now on PS4, Xbox One, Switch, PC and mobile.
What are your thoughts on the Fortnite Season 8 Battle Pass skins? Do you like Luxie or Peely best? Tell us in the comments section!