'Fortnite' Sentinel Graveyard and Sentinel Head Locations Week 2 Guide
Fortnite Week 2 Challenges have arrived, and one of the more obtuse tasks of the bunch asks players to dance on top of three different Sentinel Heads in the Sentinel Graveyard. In this guide, we'll show you where the Sentinel Graveyard is located and explain what you must do to get credit for this fairly easy objective.
Fortnite Sentinel Graveyard location
The Sentinel Graveyard is a new unnamed PoI on the Season 4 map. It's a pretty visible space situated southeast of the Authority and northwest of Lazy Lake. It's easily identifiable because you can see the scattered blue robot parts on the minimap if you zoom in far enough.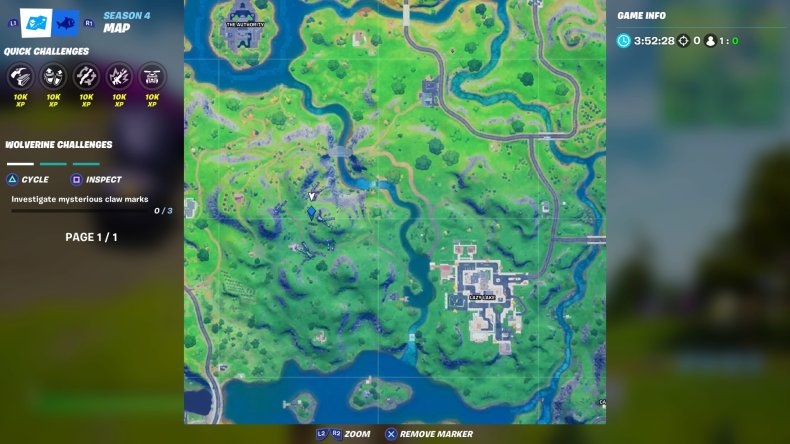 How to dance on top of different Sentinel Heads
Once you get there, you'll notice that there are about six different metallic corpses scattered across the area. Many of them have exposed heads, and some of these heads even have Chests sitting inside them. In order to reach a head, however, a traditional jump won't work. You'll need to either land on each head individually from your Glider or build a ramp out of wood from the trees in the surrounding area.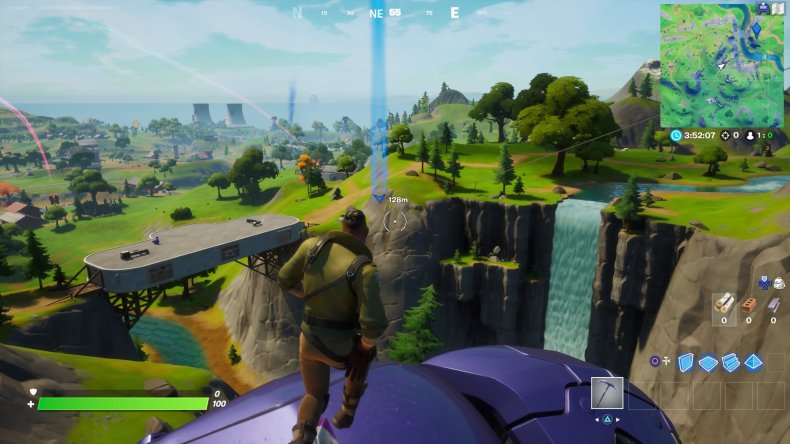 From atop a Sentinel Head, simply perform any equipped dance emote by pressing d-pad down, "B" on keyboard or by tapping "!" on Android. Perform this action on three different heads, and you'll be good to go for this Week 2 Challenge.
Fortnite Week 2 Challenges
Dancing on top of different Sentinel Heads is just one of eight challenges players can complete to work their way through the new Season 4 Battle Pass. Here's the full list of challenges for those who've yet to see them at the in-game Challenge Table:
Search Chests at Salty Springs (seven)
Eliminations at the Authority (three)
Dance on top of different Sentinel Heads at the Sentinel Graveyard (three)
Destroy Boats at Craggy Cliffs (seven)
Bounce on different Dog Toys at the Ant Manor (four)
Ride a Motorboat Under different colored Steel Bridges (three)
Search S.H.I.E.L.D. Chests inside Quinjets (seven)
Find the Loading Screen picture at a Quinjet Patrol Site [Wolverine Challenge]
That's all you need to know about dancing on top of Sentinel Heads to complete the Week 2 Season 4 Challenge.
Fortnite is available now on PS4, Xbox One, Switch, PC and Android.
Were you able to find the Sentinel Graveyard? Which Week 2 Challenge is giving you the most trouble? Tell us in the comments section!