'Fortnite' Shark Week Update Adds New Outfits and Emote—How to Download
Gaming phenomenon Fortnite is celebrating Shark Week with new cosmetic items for players' avatars, including costumes and a harvesting tool dubbed Chomp Jr.
The battle royale title from Epic Games stressed that they will not offer competitive advantage in combat. Like other skins, such as the John Wick-lookalike called The Reaper, they are typically used for bragging rights and to show prestige (or a big wallet).
Each can be bought using Fortnite's dedicated currency, known as V-Bucks. All items have been uploaded into the in-game store, which can be found on the main title screen when loaded up.
The first outfit, Chomp Sr., is listed for 2,000 V-Bucks. The second, Shark Fin, costs the same amount. A third outfit, Snorkel Ops, costs 1,200, while a fourth item, the aforementioned Chomp Jr., is priced at 1,500 V-Bucks. A new emote called On the Hook—essentially a dance—is 500.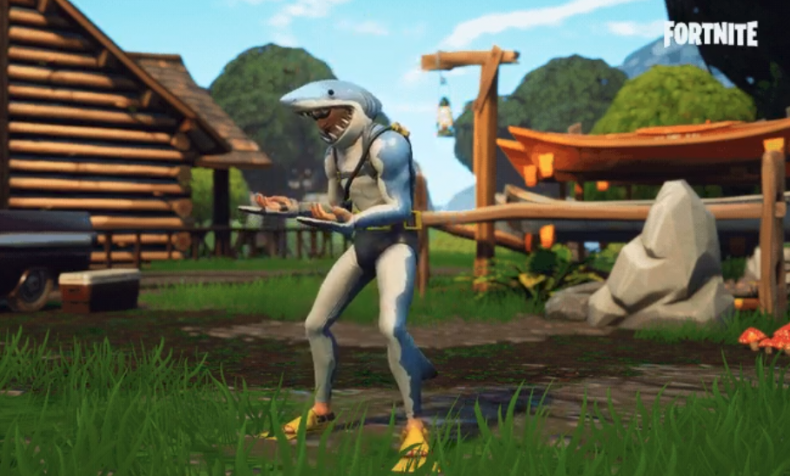 The update—promoted on Twitter over the weekend—came as breathless annual coverage of the ocean's most feared predator kicked off. This year, Shark Week runs from July 22 to July 30.
It's been quite the year for Fortnite, which boasts 125 million players. It was recently released on iOS and the Nintendo Switch, and is set to celebrate its one-year anniversary on Tuesday.
In a blog post last week, the development team confirmed players will be able to "earn special birthday cosmetics by completing birthday challenges and quests in-game" until August 7. It teased a number of the upcoming challenges that will give rewards if finished, including:
Deal 1,000 damage to opponents to unlock the Fortnite Birthday! Emoticon
Dance at different birthday cakes to unlock the Happy Birthday! Spray
Play 14 matches to unlock 5,000 XP.
Complete all 3 challenges to earn the Birthday Cake Back Bling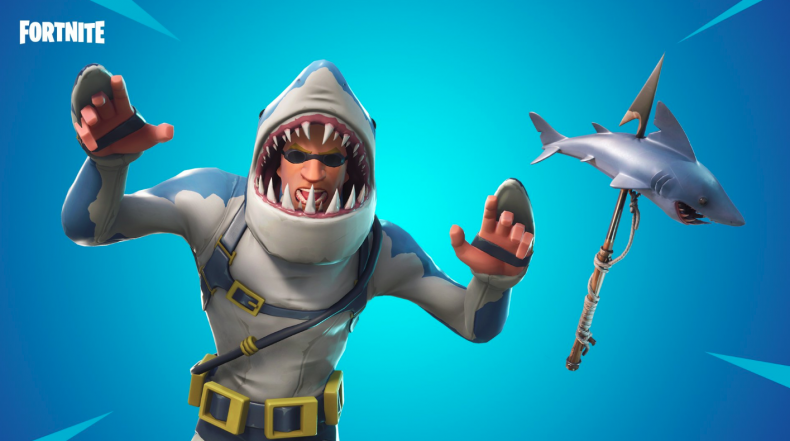 The game's rise shows no sign of slowing. It is expected to be released on the Android OS at some point this summer, which could help to cement its market dominance over rival battle royale games such as PlayerUnknown's Battlegrounds and H1Z1.
For now, it appears that linking Fortnite events to other cultural or promotional content is an ongoing strategy for Epic Games. Earlier this year it let players assume the role of Marvel character Thanos to celebrate the release of The Avengers: Infinity War.