'Fortnite' Sheet Music, Piano & Abandoned Mansion Location Week 2 Challenge Guide
Fortnite Season 7 continues with new challenges for Week 2. In this guide, we'll tell you how to play sheet music on Pianos in Pleasant Park and Lonely Lodge, as well as how to have a Dance Off in an abandoned Mansion.
How to play the sheet music on Pianos near Pleasant Park and Lonely Lodge
This challenge is a slightly different spin on the Pianos challenge from Season 6. This time, you don't actually have to find the sheet music to play each tune. Just head to these locations and play the piano notes that correspond to the sheet on the pedestal. Make note of the shape of each letter piece (square or circle) and watch for any # notes as well. Those require hopping on the black keys.
Pleasant Park: The Piano is actually in the exact same place it was last time, which is around coordinate B3. Play notes E, G, C, D, and E with squares around them. As you'll hear, that's actually a note sequence from "Jingle Bells."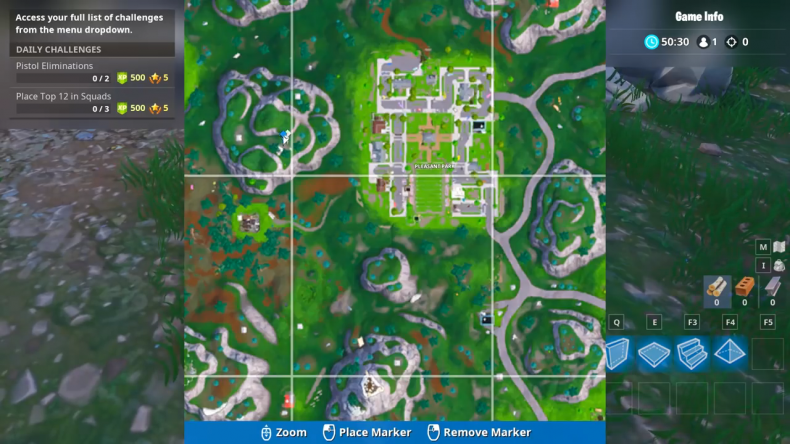 Lonely Lodge: This Piano is new, and you'll find it right below Lonely Lodge at J5. Just like before, pay attention to the note letters and the shape around them. Press C, C, C, F, F, F, E, F, G, A, A#, G and A. That's a note sequence from "The 12 Days of Christmas."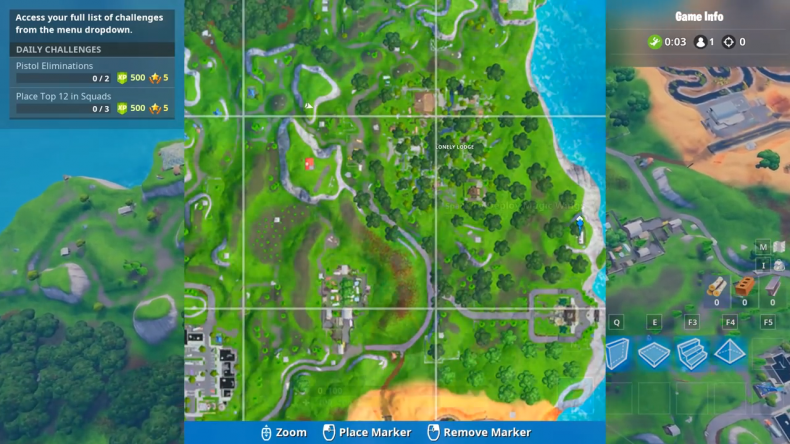 Play both of those festive tunes and you'll upgrade your Battle Pass.
How to Compete in a Dance Off at an abandoned mansion
You'll find the abandoned mansion right below Lonely Lodge and above the racetrack on the map below. When you get there, go inside and down the stairs to the basement. There, you'll see a dance floor.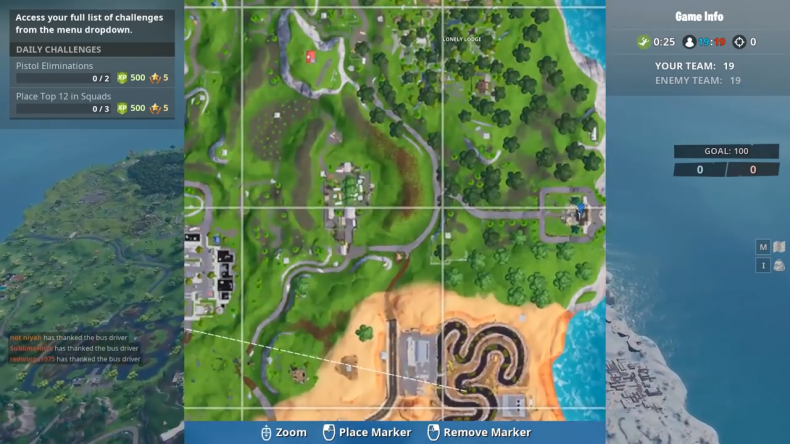 Just dance on the floor as it lights up by pressing down on the d-pad, "B" on a keyboard or by tapping the "!" button on mobile. There's a scoreboard in the area, but you don't actually have to win the Dance Off to upgrade your Battle Pass.
That's all you need to know about Fortnite's Week 2 Challenges. Stay tuned for more info on the secret Battle Star, Banner and Loading Screen.
Fortnite is available now on PS4, Xbox One, Switch, PC and mobile. Challenges progress carries across all platforms.
What are your thoughts on the Week 2 Challenges? Were you able to find the Pianos and abandoned mansion? Tell us in the comments section!