'Fortnite' Shooting Gallery Locations & Doorbell Ring Week 4 Challenge Guide
Fortnite 's Week 4 Challenges are live, and we're here to help you figure out the toughest ones. Let's find five Shooting Galleries and ring five doorbells.
How to Get a Score of Three or More At Different Shooting Galleries in Fortnite
In this Battle Pass Challenge, players must go to five different locations that have small targets lined up in a row with a platform to stand on. Just shoot three targets at five of these seven spots. You'll know you've done it right when the score indicator next to the targets says three.
1) On a hill southwest of Fatal Fields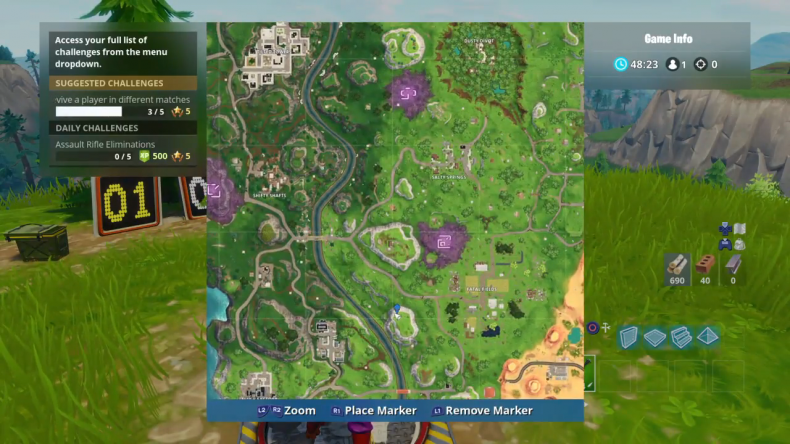 2) On a hill northwest of Paradise Palms close to the Rift location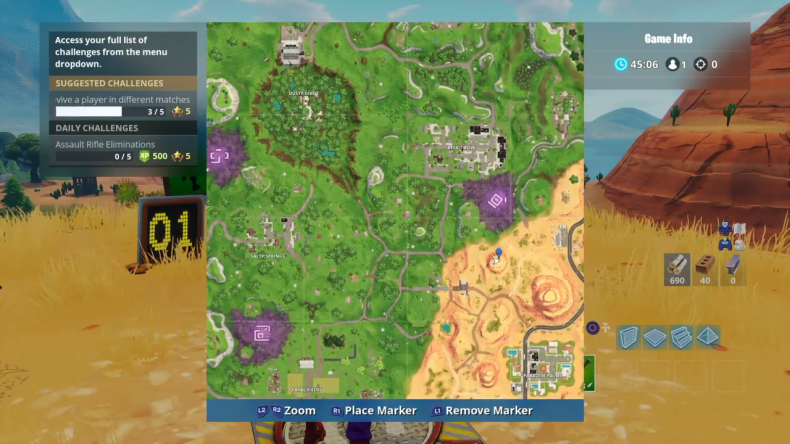 3) In the eastern quadrant of Wailing Woods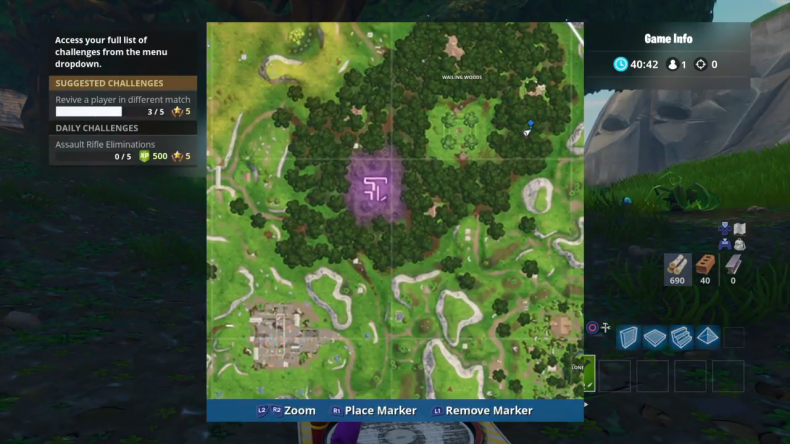 4) Northeast of Risky Reels, North of Wailing Woods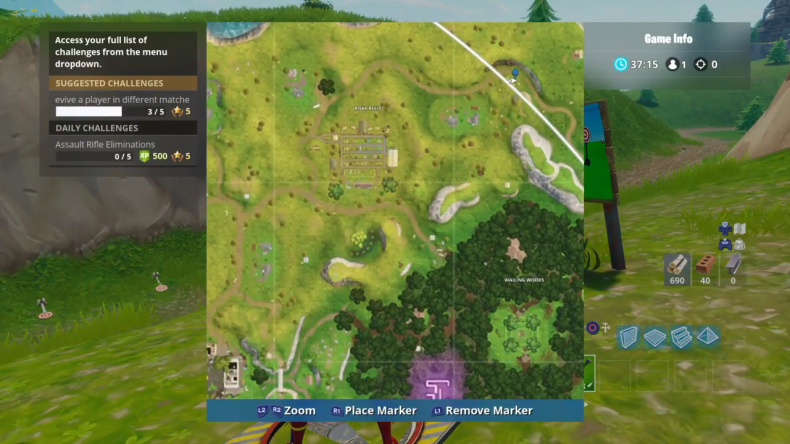 5) Outside the Divot of Dusty Divot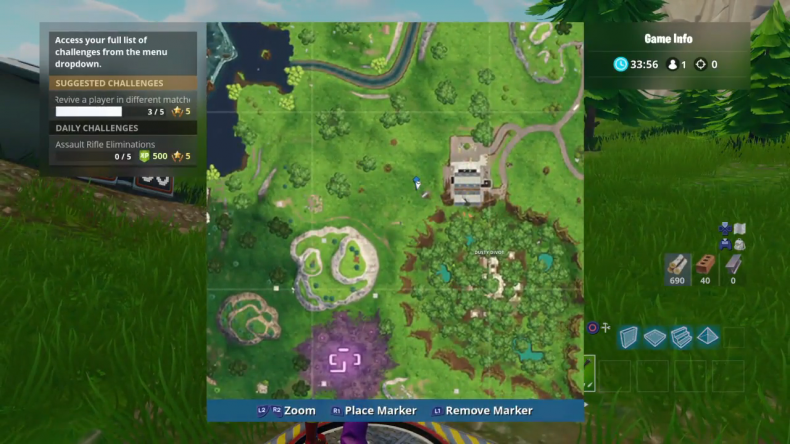 6) North of Pleasant park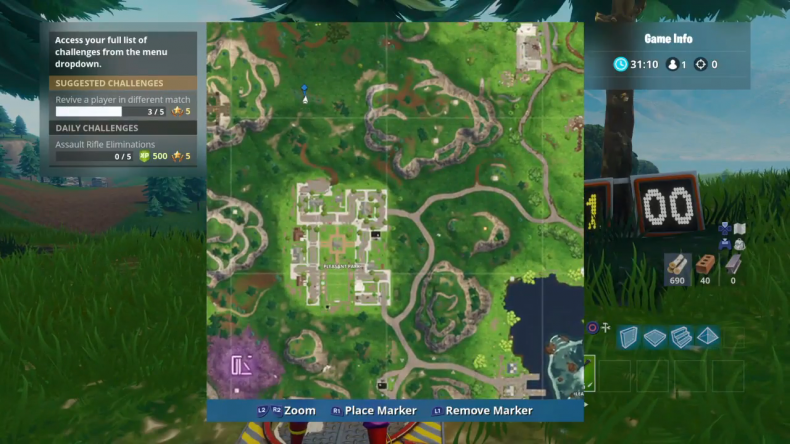 7) Northwest of Greasy Grove, West of Tilted Towers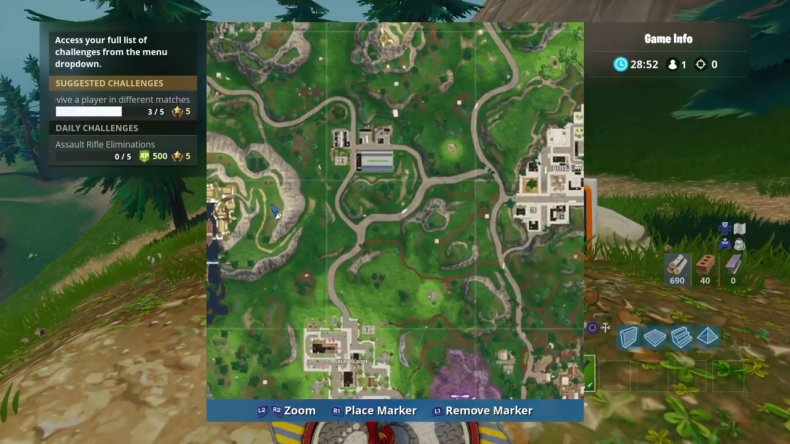 How to Ring the Doorbell of a House With An Opponent Inside in Fortnite
This challenge is more or less exactly what it sounds like. All you have to do is go to a place on the Battle Royale map with lots of houses, like Pleasant Park, and press the interact button to "ring doorbell" once an opponent goes inside.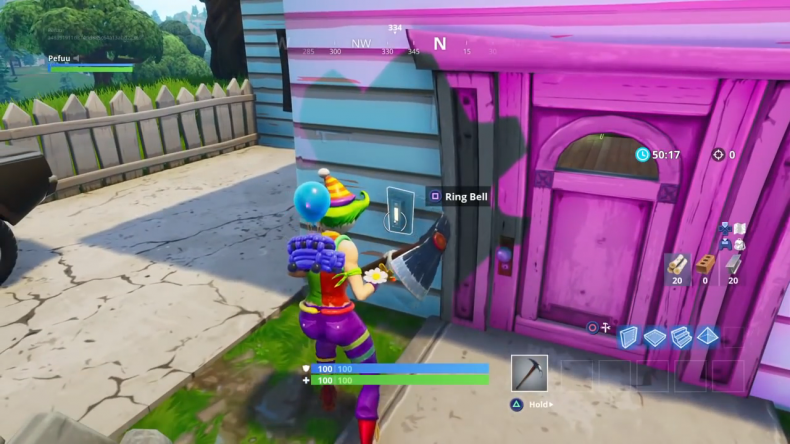 To get this Week 4 Challenge done, look for a house with cars or other sources of cover surrounding it. Once you see an enemy pass through the doorway, ring the doorbell. You only have to do this three times over multiple matches. It may take some time for the scenario to arise, but your chances of it happening are best in Solos because there are more opponents on the map. It's also possible to use some clever outside coordination between friends if necessary.
That's all we know about Fortnite's Week 4 Challenges for now. If you're looking for the latest Secret Battle Star banner, we've got a guide for that too.
Fortnite is available now on PS4, Xbox One, Switch, PC and mobile.
Were you able to complete both of these Week 4 Challenges using this guide? How are you feeling about Fortnite Season 6 so far? Tell us in the comments section!