'Fortnite' Short Nite Party Royale Event Start Time, Film List and Location
Fortnite has another Party Royale event set to begin on Saturday February 20, and this time the focus is on short films.
During the Short Nite Film Festival, Fortnite players have a full 24 hours to watch short films from a series of prominent creators. Below, we tell you what time the event starts, some of the films you can expect to see, and what you must do to take part in the festivities. Pop some popcorn, sit down in your favorite chair, and follow our tips to ensure you don't miss a single second.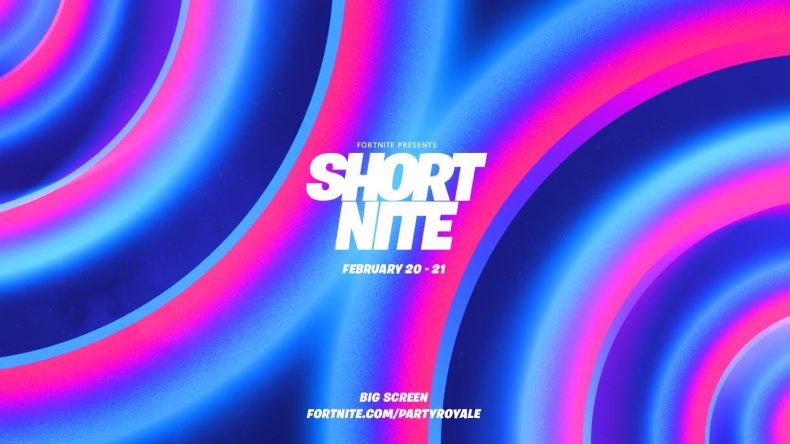 What time does the Short Nite event start?
The Short Nite event is set to run from 2 p.m. EST February 20 to 2 p.m. EST February 21. The full loop of movies is only about 30 minutes long, which means you'll have plenty of time to see the full show over the next two days across several views.
What movies are playing during Short Nite?
Short Nite features 12 short films made by a global group of content creators. Many of the listed creators have won Academy Awards, BAFTAs or Emmys for their efforts. Based on the official trailer, here's the list of films that have been confirmed at the time of publication.
Bench
Makin' Moves
Rollin' Wild
Car Park
Maestro
Oktapodi
A Single Life
Catastrophe
Commuter Glitch
Creature Comforts
Lynx & Birds
While this list only features 11 short films, we imagine the 12th might very well be an actual Fortnite short film made in conjunction with the development team at Epic Games. That being said, if you're watching the show and were curious about what some of these are called, now you've got an idea.
How to watch the Short Nite Film Festival
The Short Nite Film Festival takes place in the Party Royale lobby, so boot up Fortnite, press the designated button to "change" your queue, and select Party Royale from the list. When you launch into the game, you're looking for the Big Screen located on the western side of the Party Royale island.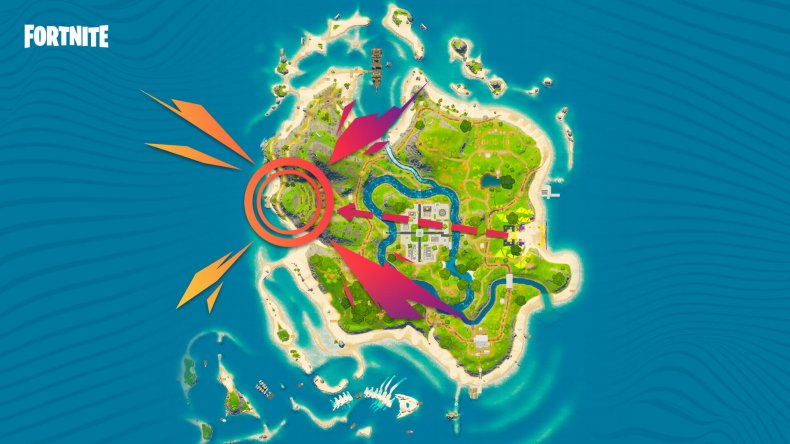 When you spawn, all you need to do is cross the large bridge and follow the long winding trail up the hillside. From there, you should have a pretty nice view of the screen. It's also worth noting that all the films featured function with subtitles in multiple languages. If you require those, go to the Audio settings menu, marked by the speaker icon, to turn them on. If you really want to get in the Short Nite spirit, you can even purchase the Jumbo Popcorn emote for 200 V-Bucks.
Fortnite is available now on PS5, PS4, Xbox Series X|S, Xbox One, Switch, PC and Android.
Will you be watching the Short Nite event on Saturday? What do you think of this list of films? Tell us in the comments section!