'Fortnite' Signal Coral Buddies Location for Week 6 Challenges
Fortnite's Week 6 Challenges are officially live, and undoubtedly the weirdest challenge of the bunch asks players to signal the Coral Buddies. In this guide, we'll reveal the locations you can use to set up your signal and explain what to do once you get there. As long as you know where to go, this challenge shouldn't be too difficult.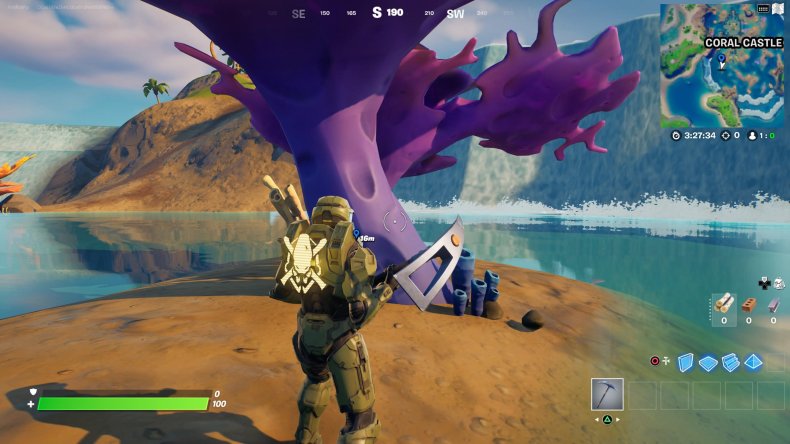 This challenge actually ended up being the most controversial task of the week, as the vast majority of leakers, including us, initially had it wrong. Instead of tooting conch shells as had been originally assumed, players need to visit three specific locations and look for large, glowing clam shells. When you see them, interact with them to "signal."
Location 1: The first location is in northwest coral castle. It's hiding behind a rock in front of a building that has large pink and orange corals in front of it.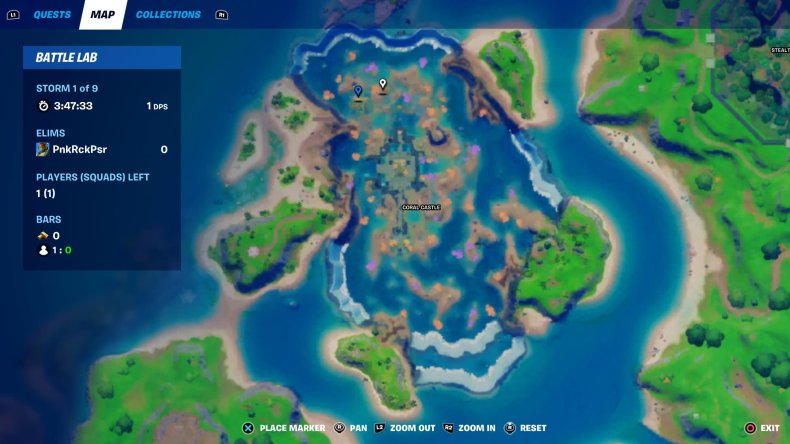 Location 2: The second location is behind a small rock in the southern part of the location. Look for a large orange coral tree to guide you there.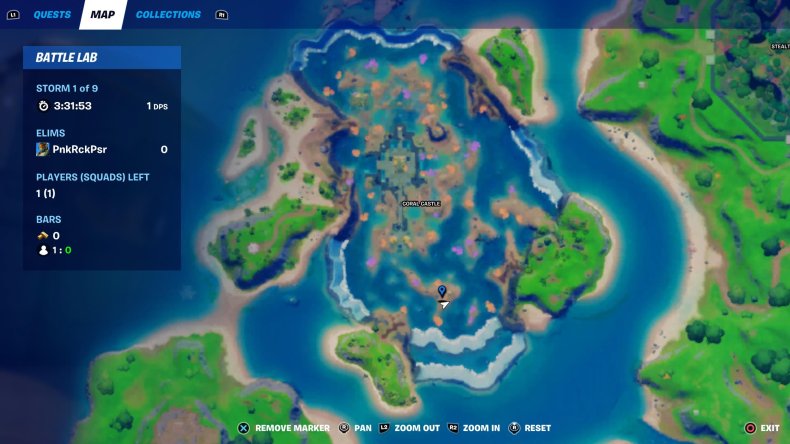 Location 3: The final location to signal the Coral Buddies is here. This time, the clam is hiding behind a large purple coral tree at the marked spot. In fact, you can see the spot in the screenshot above. As long as you interact with the clam shells at each of these three locations, the challenge should finish. That's all you need to know about signaling the Coral Buddies for Fortnite Season 5 Week 6.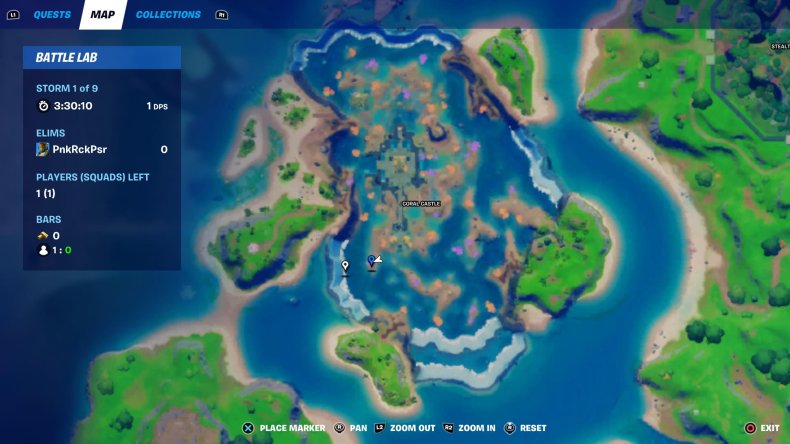 Fortnite Week 6 Challenges

Signaling the Coral Buddies is just one of the eight new quests going live in Fortnite on Thursday. This week, there seems to be a nautical theme to the objectives, which means you'll append lots of time driving boats and disturbing fish. Here's the full list of challenges for those who've yet to check out the in-game quest log:
Blow up Fishing Holes at Sharky Shell, Sweaty Sands or Flopper Pond (three)
Destroy Motorboats (three)
Blow up Fishing Holes at Lazy Lake Island, Lake Canoe and near Steamy Stacks (three)
Catch fish (seven)
Signal the Coral Buddies
Destroy boats (seven)
Destroy Fishing Rod barrels (seven)
Get Headshots (20, 40, 60, 80, 100) [Legendary Quest]
Fortnite is available now on PS5, PS4, Xbox Series X|S, Xbox One, Switch, PC and Android.
Were you able to signal the Coral Buddies in Fortnite? Which of these Week 6 Challenges do you like best? Tell us in the comments section!